Black History Month is every month. Here's how you can continue honoring Black history.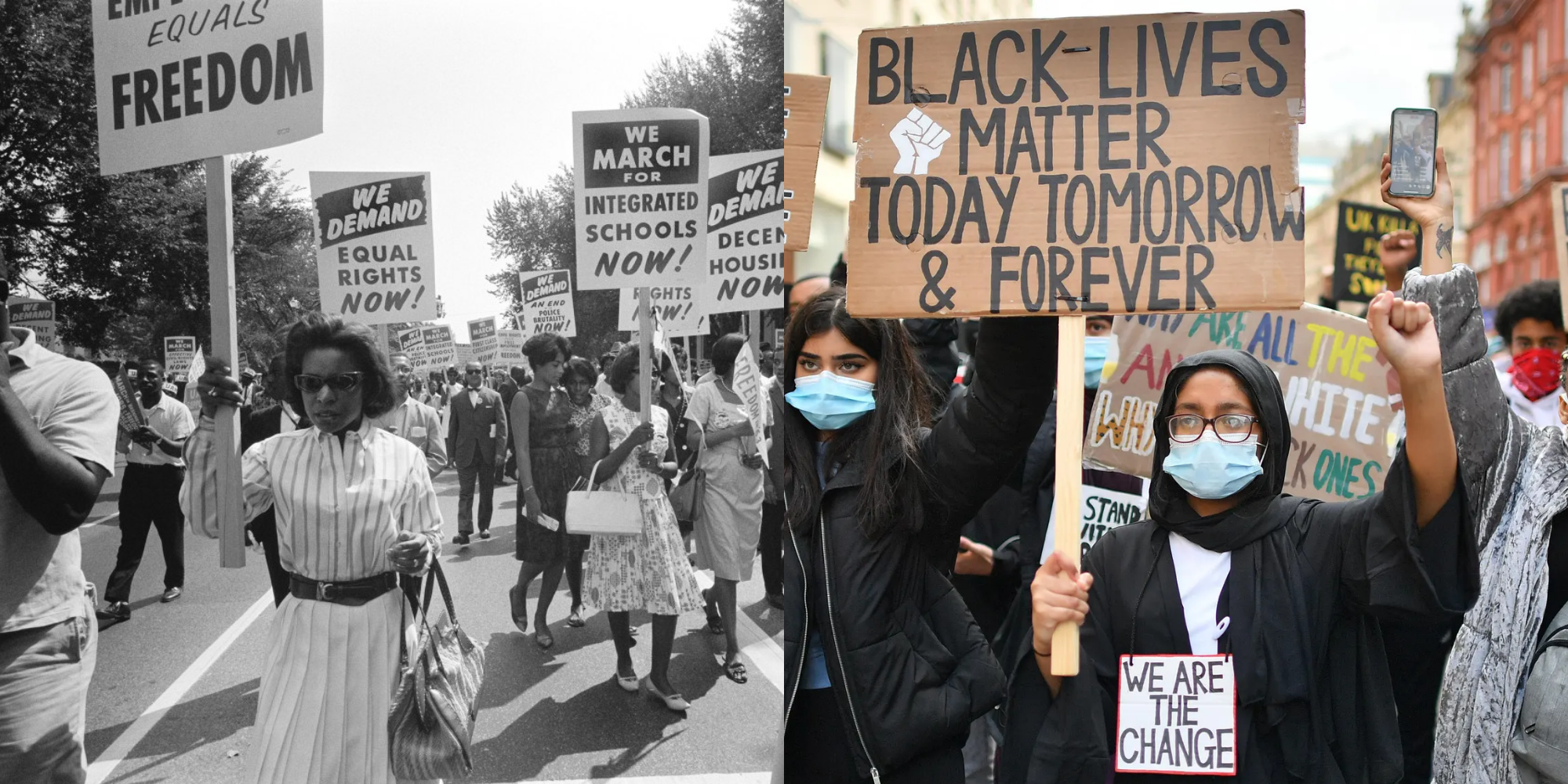 Black History Month was first celebrated in 1970 at Kent State University, but its origins can be traced further back. Originally, it started as a week to ensure Black history would be preserved through time. This week-long celebration introduced by historian Carter Woodson in 1926 eventually evolved into Black History Month and is now celebrated internationally.
Black history is expansive. Yet, so much of it isn't taught in schools. Textbooks often tell a very specific, whitewashed version of American history that doesn't show the full picture. We've even seen some states attempt to stop schools from teaching important parts of Black history this year. To really honor Black history, we must be committed to learning year-round about the history, the heroes and the honest truth. Keep reading to learn more about how we can celebrate Black history every month.
The poem featured in this video was written by IGNITE's Chief Program Officer, Tierra Stewart.
Dive deeper into Black history
Often we hear about leaders like Martin Luther King Jr. and Rosa Parks, who absolutely deserve the attention they receive. But there are so many other revolutionary Black leaders we should be celebrating too, like Judge Jane Bolin and the mother of Black feminism, Anna Julia Cooper. Here are some of the Black women who weren't in your history books. To make sure we're learning the real stories of these leaders and all of their contributions, consider seeking out research and books by Black historians. You can visit museums like the National Museum of African American History & Culture in Washington, DC, which offers virtual exhibitions as well, and The Museum of African American Art.
Uplift Black voices
Uplifting and amplifying Black voices is crucial. Black changemakers have been doing the work on the ground and using their platform to raise awareness for years. Young women like Nupol Kiazolu have been protesting since the age of 13. Share their stories and their work with others. Black voices have continuously been suppressed and silenced, which is why it's especially important to continue uplifting Black voices. "Telling the complete history of African Americans, no matter how hard it is to hear, and letting more Black voices tell their stories, are steps we can take today to reframe how the community is viewed as well as to raise awareness around the systems and policies that are racially biased," shares Charlene Polite Corley. Check out this list of 30 impactful Black content creators to follow on social media and amplify today.
Support Black-owned businesses
Small businesses are the backbone of communities, but a lot of Black businesses have been impacted by the pandemic. In fact, the pandemic has had a disproportionate effect on Black small businesses. In addition to COVID-19, Black business owners are constantly dealing with the deeply-rooted systemic racism that serves as a barrier to growth opportunities. 8 out 10 Black businesses fail within the first 18 months due to a lack of funding. Check out this list of over 100 Black-owned businesses to support.
These are just a few of the many ways we can celebrate and honor Black history throughout the year. Continue learning about Black history by registering for our upcoming event, Birthing America: Black Women and Reproductive Justice. Learn more here.
IGNITE's blog posts on Black history
10 Black women who weren't in your history books
Shows and movies to watch that center Black women
Ibtihaj Muhammad: More than a medalist
Claudette Colvin: Rosa Parks' lesser-known predecessor
Anna Arnold Hedgeman: The woman behind the March on Washington
Recommended reads by Black women
Cori Bush: Activist, pastor, nurse and Congresswoman
The life and legacy of Judge Jane Bolin
Anna Julia Cooper: the mother of Black feminism