IGNITE At Your High School
It's never too early to become a political leader!
IGNITE has age-appropriate curricula to train girls and young women to understand how government works, why it matters, and how to analyze the policy issues that impact their lives. High school girls meet with elected women and candidates from their communities, who become role models for success. We support young women as they grow their political knowledge, learn how to become civically engaged, and ultimately define their call to action.
Join our National High School Council.
Join IGNITE's High School Council where you will meet virtually for two hours quarterly with IGNITE experts and other young changemakers to receive training on community organizing and how take action on issues you care about. The Council will help you mobilize and activate your community while building your leadership. Council events provide a unique opportunity to network, collaborate, and learn diverse perspectives and policy solutions. Don't miss out!
Stay tuned for more information.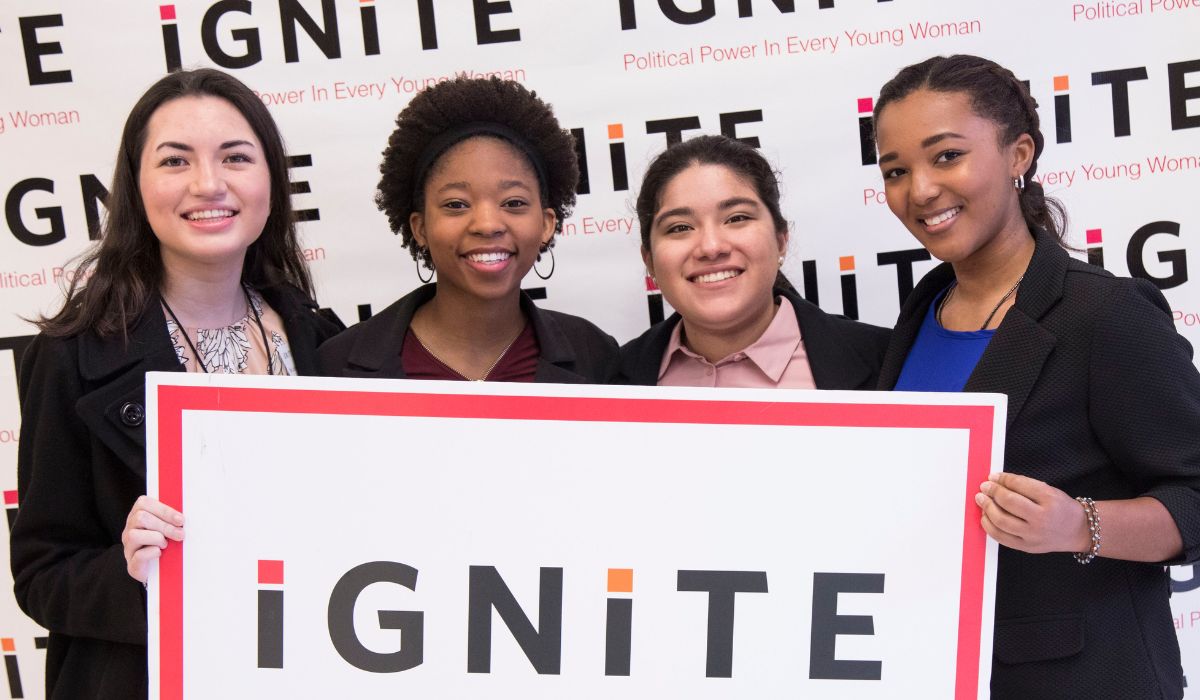 Bring IGNITE to your School
Want to start an IGNITE High School Chapter or Club? Reach out to Nicole Johnson, IGNITE's Director of High School Programs, at nicole@ignitenational.org for more information.
More information about High School Chapters and Clubs coming soon!
Are You A School Or Teacher?
Bring the IGNITE Curriculum to Your Students
Schools can choose to pay a fee for service or license our curriculum and bring IGNITE to their community. The IGNITE Curriculum includes:
C

ivic and political education;

Why gender parity matters;

How a bill becomes a law and how to build relationships with lawmakers; and,

Defining your call to service.
To prepare students to be actively engaged in the 2024 election, lessons will focus on building an understanding of the importance of voting; breaking down myths of who and when you can register, and providing information on how and when to register. We will also provide guidance for students to lead conversations with family and friends about voting.