The life and legacy of Judge Jane Bolin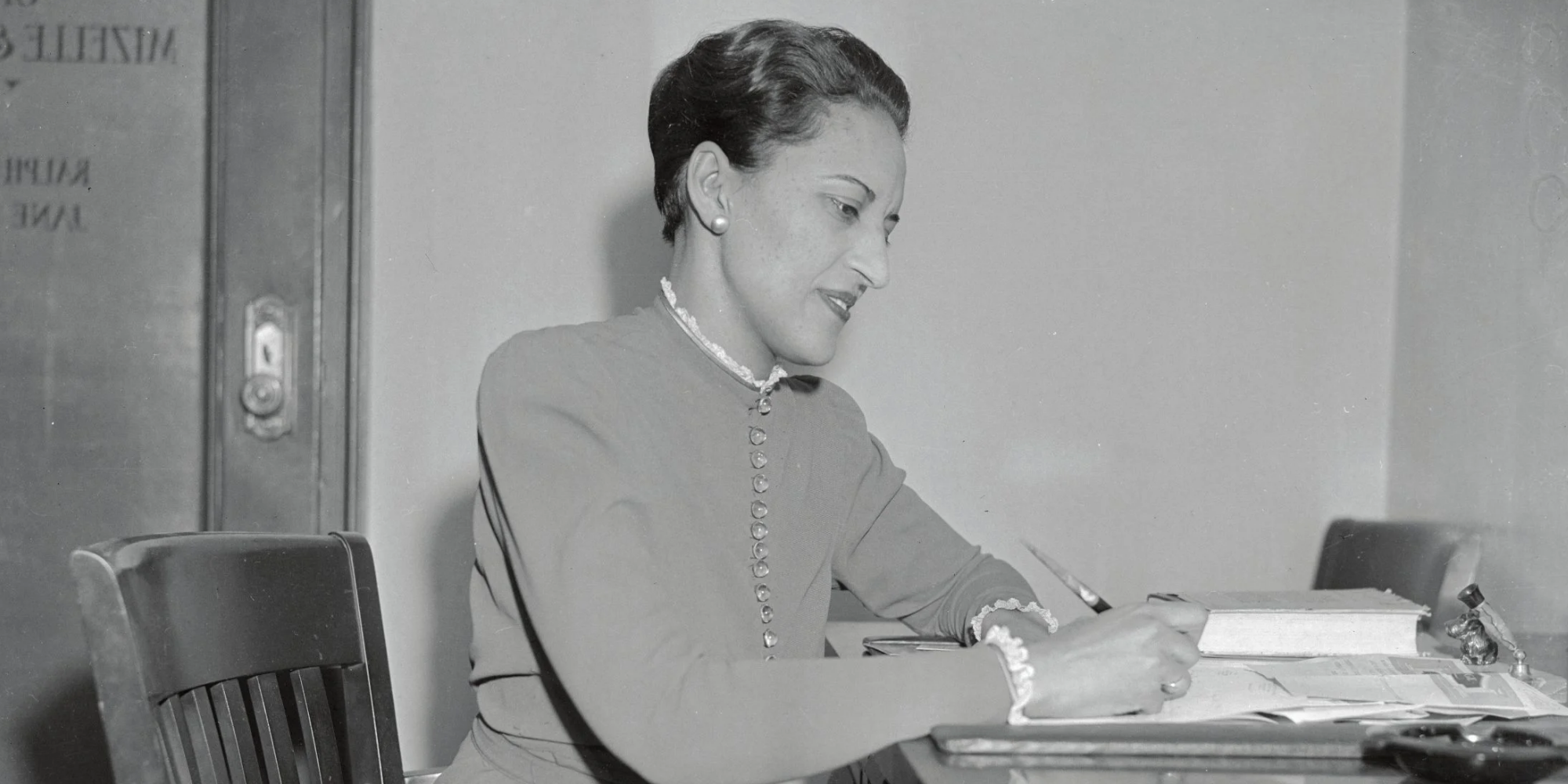 Black women are the fabric of America and have helped shape history in countless ways. Judge Jane Bolin is an unforgettable name when we talk about those extraordinary Black women. Continue reading to learn about Judge Jane Bolin, a hero who broke glass ceilings in her field.
Born on April 11, 1908, Jane Matilda Bolin was the first Black woman to become a judge in the United States. Bolin, 31, was appointed to the New York City Domestic Relations Court by Mayor LaGuardia in 1939.
Jane Bolin's passion for advocacy and social justice emerged early on during her childhood. Bolin was born in Poughkeepsie, New York to Gaius C. Bolin, who was a renowned Black lawyer, and Matilda Ingram Emery, who was an immigrant from the British Isles. Growing up, Bolin was fascinated to be around her father's law office, surrounded by his leather-bound books.
In 1924, Bolin attended Wellesley College, a women's college in Massachusetts. She was one of only two Black students in her class. Bolin graduated from Wellesley College as a Wellesley scholar in 1928. When Bolin considered applying to Yale Law School, she was discouraged by a career adviser at Wellesley due to her race and gender, which was one of the many instances of discrimination she experienced during her time at Wellesley. Regardless, she persisted and she attained a Juris Doctor degree from Yale Law School in 1931. She was one of three women in her class. Bolin was also the first Black woman to earn a law degree from Yale Law School, breaking another glass ceiling at the age of 23.
Later, Bolin started working at the New York City Corporation Counsel's office. She was the first Black woman to work as the New York City assistant corporate counsel. In 1936, she also ran for the New York State Assembly, but she encountered defeat from an opposite party Democrat candidate. On July 22, 1939, Jane Bolin was sworn in as a judge of the New York City Domestic Relations Court, known as Family Court since 1962, becoming the first Black female judge in the United States. She devoted her career to fighting for children's rights, taking cases related to juvenile delinquency, child abuse and segregation, wives and children who were in dire need of assistance, adoptions, and child welfare.
Bolin defended justice and equality for women and children from the bench of New York's Family Court for four decades. Bolin made many substantial changes to ensure that children of color could receive necessary public funds. She also worked alongside then-First Lady Eleanor Roosevelt to decrease juvenile crimes among young boys, supporting the Wiltwyck School. During her tenure as a judge, Bolin achieved two legal landmarks: she eliminated the assignments of probation officers based on ethnicity, and she mandatorily made private child-care agencies, which ran on public funds, to help children regardless of their background. In 1978, Judge Bolin retired at the age of 70 after being reappointed three times.
Beyond the courtroom, Judge Bolin was also on the board of the National Urban League, the National Association for the Advancement of Colored People, and the Child Welfare League. For her groundbreaking work, Judge Bolin received honorary degrees from different institutions across the country, including Williams College where her father was the first Black graduate.
After a renowned legal career as a judge and activist, Bolin, 98, passed away on January 8, 2007, in Queens, New York. Judge Jane Bolin has been an icon of hope and empowered women and children throughout her life. "Those gains we have made were never graciously and generously granted. We have had to fight every inch of the way—in the face of sometimes insufferable humiliations," said Judge Bolin in 1958, highlighting women's rights. These words will echo forever as her legacy continues.
To learn more about Black women trailblazers throughout history, join us for our Black History Month celebration. Register here for the virtual event taking place on February 28th.