This giving season, invest in the next generation of women as they flex their political power!
This past year we've seen just how powerful young women are when they have the tools, resources, and networks they need to transform our democracy.

Your contributions will ensure that 15,000+ young women across the country can participate in our 2023 political leadership and legislative advocacy programming. Together we are training our civic leaders of today and building a pipeline for years to come.

Double your investment. Between now and December 31, 2022, all donations up to $10,000 will be matched by Nia Impact Capital.
IGNITE is a 501c3 and your contribution is tax-deductible. Our Tax ID number is 38-3819049.
Other ways to give
Contributions may also be mailed to:
IGNITE National
510 16th Street
Oakland, CA 94612
IGNITE Texas
5201 N. O'Connor Boulevard, Suite 100
Irving, TX 75039
Wire or Stock Transfer:
IGNITE accepts gifts of stock. For instructions please contact
Amy Zucchero
.
Matching Gift:
Please be sure to ask your employer if they have a matching gift program.
Making a Gift to Honor Someone Special:
If you are making a gift in honor of someone, please email
Amy Zucchero
. Please include the name and address of the honoree and any special instructions you may have for acknowledging the gift.
Questions?
All inquiries should be directed to Amy Zucchero, Chief of Resource Development & Communications. C
all 510-542-9208 or send an email to
amy@ignitenational.org
.
Thank you for considering a donation to IGNITE. Learn more about Nia Impact Capital below, who will be matching all donations up to $10,000 between now and December 31, 2022.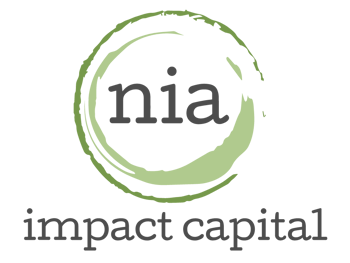 Nia Impact Capital is a women-led impact investment and asset management firm founded in 2017 and based in Oakland, California. They build public market portfolios with purpose and with the specific mission of empowering investors, bringing impact investing into the public markets, and growing and nurturing the next fair, just, inclusive and sustainable economy. They apply both a gender-lens and a commitment to racial equity across their investment decision-making process and live their values as a women-led team of activist investors.

Don't forget to take advantage of employee match incentives to further multiply your investment in young women's leadership.