IGNITING YOUNG WOMEN'S POLITICAL POWER
Since our inception in 2010, IGNITE has trained 30,000+ young women to discover and flex their political power. From a small pilot program in Oakland, California, IGNITE has become the nation's leading organization harnessing political ambition, community building and leadership skills among young women and girls.
Our model moves young women to run and win, and it dramatically increases their political engagement on every level. We also know that programming is not enough: we uplift inspiring voices among our community to celebrate and cultivate young women's ambitions.
Our community welcomes all cis and trans women, as well as non-binary people who are comfortable in a space that centers the experiences of young women.
MISSION
To build the largest, most diverse movement of young women who are ready and eager to own their political power.
VISION
A future where all young women and women-identifying persons have the opportunity to leverage their unique experiences and values to flex their political power and shape policies that benefit our communities.
Equity
We are committed to purposeful, continuous efforts to advance equity within our organization and beyond through every aspect of our work. We challenge structures of power, recognize our own role in perpetuating inequity, and are doing the hard work to ensure individuals and communities have access to the same resources and opportunities, regardless of circumstances, identity, or experience. We value and celebrate diversity of experience, thought, and perspective, which can only be achieved through equity in voice and contribution.
Open Communication
Complexity is part of our environment, the issues we care about, and the work that we do. We believe a path forward depends on honest, respectful communication that values differences of opinion. As leaders, we encourage feedback and take action to ensure all voices are heard and acknowledged. We understand that building bridges with our communities means listening, sharing, and checking for mutual understanding.
Compassion
We approach our work, colleagues, program participants, and our broader community with empathy, respect, and dignity. We acknowledge and celebrate each person's uniqueness, and believe in creating space for reflection, learning, connection, and self-care.
Forward-thinking
We look ahead and plan for the future we seek to create. We believe innovation and creativity are enhanced by diversity of thought and collaboration. We embrace new opportunities, and welcome new perspectives and approaches to our work.
Adaptability
We recognize that the environment in which we work and the people we work with are ever changing. This does not deter us. Instead, we approach change and uncertainty with patience, openness, and optimism. We are open to new ideas, eager to try new tactics, and prioritize working together to problem solve.
Impact-driven
We shape strategies, build teams, and develop programs to drive meaningful and demonstrable progress toward our mission at the individual, community and national levels. We continuously seek new ways to leverage data to inform our approach and help us reach and impact exponentially more young people.
Our Story
IGNITE was founded in 2010 by Dr. Anne Moses. We started in California's Bay Area, piloting our signature high school and college programs. Early on, IGNITE expanded our reach to Texas and Colorado, collectively training 2000+ young women a year. In 2015, we digitized our programs and made them publicly available to young women across the country via partnerships with like-minded organizations and expanded our programs to include online training.
Over the years, our Fellowship program, recently named the Dr. Anne Moses Fellowship, provides young women with intensive leadership training and connects them to elected women and professionals who coach them to run for office and embrace political leadership. In turn, the Fellows bring IGNITE to new campuses and communities across the country. This work, in combination with our state based programs across 36 states, has allowed IGNITE to provide programming and opportunities for ongoing civic and political engagement to more than 30,000 young women.
In 2021, Dr. Anne Moses stepped down as CEO and Sara Guillermo, a Founding member of IGNITE, stepped up to lead the organization. The transition and Sara's approach to leadership as a millennial CEO has been covered by Forbes.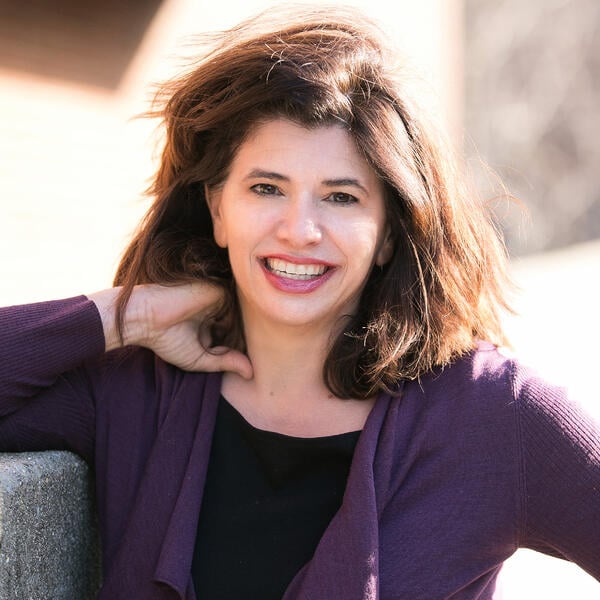 Dr. Anne Moses, Ph.D.
Founder, IGNITE
"At IGNITE, we are making sure young women across the country are putting their beliefs into action by marching, volunteering, campaigning, running for office, and flooding the polls!"