WORK AT IGNITE
Join our team in building the largest, most diverse movement of young women who are ready and eager to own their political power.
IGNITE is a 501(c)3 nonprofit and nonpartisan organization committed to supporting young women across the country to flex their power. We believe in modeling the future we want to build with an organizational culture and values that prioritize inclusion, equity, and an investment in the talent that is necessary to achieve our mission.
Explore Current Job Openings
High School Program Facilitator (Bay Area/North Texas/Columbus, Ohio): The High School Program Facilitator will be a seasonal, part-time employee reporting to IGNITE's Director of High School Programs. This temporary position will serve high schools in the Bay Area/North Texas/Columbus, Ohio with an expectation of approximately 10 hours of work per week for the duration of the 10-week instruction period. View the job description here.
Don't see what you're looking for? Sign up below to receive alerts for new job opportunities.
To sign up to receive alerts about internship opportunities, click here. To sign up to receive alerts about volunteer opportunities, click here.
VISION
A future where all young women and women-identifying persons have the opportunity to leverage their unique experiences and values to flex their political power and shape policies that benefit our communities.
VALUES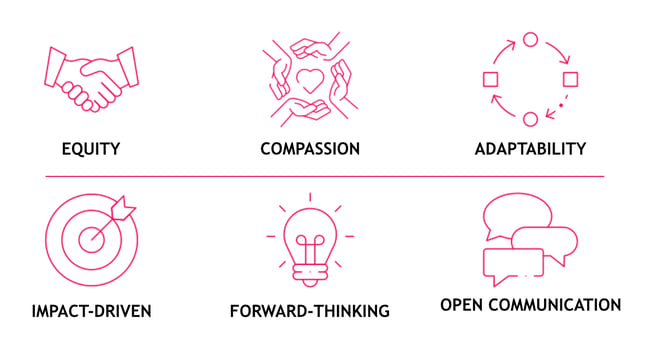 Benefits & Perks
We place great value in being an organization where our team members enjoy coming to work. Below are the resources available to IGNITE employees intended to promote wellbeing and ensure a happier, more well-rested, and more productive team.

You have many talents. Salary negotiation doesn't have to be one of them. At IGNITE, we invest in our team, ensuring salary levels for all staff are benchmarked to the 80th percentile for nonprofit organizations of our size. We match each job to its corresponding level, salary and career trajectory, so you can count on transparency, equity, and a clear path to growth. These salaries will always be listed clearly in job descriptions.
We know you have a full life, including friends, family, and obligations. We believe flexibility at work is key to your success.
IGNITE is a fully remote organization with team members across the United States. You can count on home office setup support and cell phone reimbursement to make sure you're set up for success. We offer a generous childcare policy if you need to travel for work. You also get to choose two additional holidays (on top of the 15 org-wide paid holidays), since we know the diversity of our team means that you may celebrate different occasions and holidays than others on the team.


Your health comes first. You can count on top medical, dental and vision coverage, generous personal time off and sick days (including mental health days) with additional time off for recovery from COVID-19.
To safeguard the health of our team, IGNITE requires all employees to be vaccinated against COVID-19 within six weeks of their start date. We also believe a family and medical leave policy is necessary to close gender gaps in the workplace and ensure people can thrive at work. We work to support our staff members when they need to take time away for a multitude of family or medical reasons.
INVESTMENT IN YOUR FUTURE
We want you to have the ability to build and plan for a strong future. All full-time employees can take advantage of an employee 401K plan with employer match.
We also offer full-time staff access to ScholarShare 529, a flexible and tax-advantaged savings plan for your child's higher education.
Additionally, we support professional development opportunities from courses, events and certifications to help you build your expertise.

We believe a strong team depends on welcoming diversity of thought, experiences and identities. We strive to advance equity within our organization and beyond through every aspect of our work and through the makeup of our team.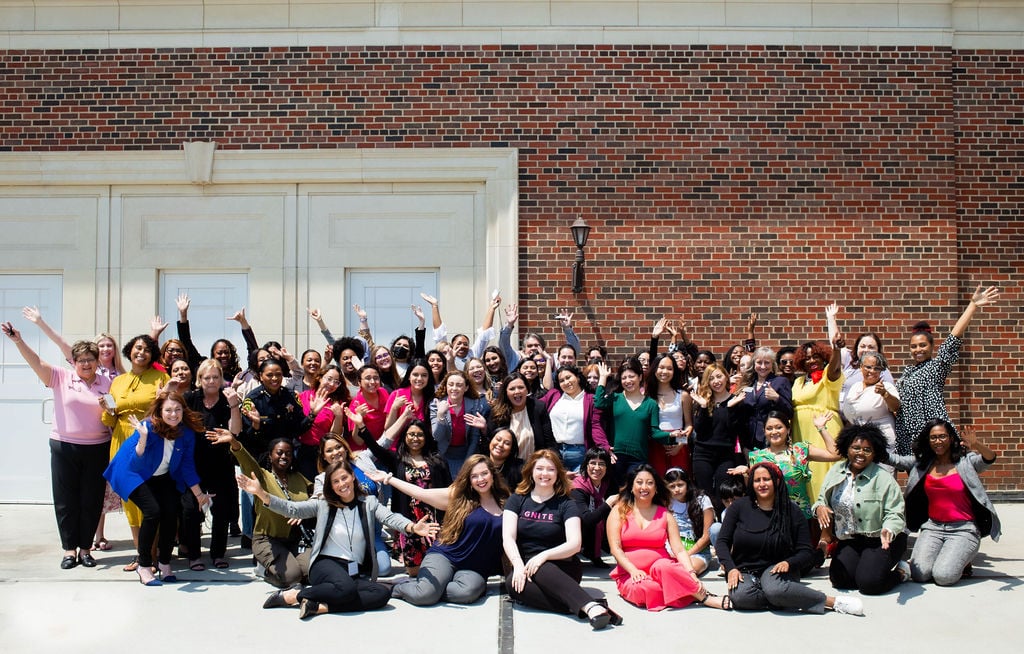 IGNITE is an Equal Opportunity Employer. We will consider applicants for positions without regard to any category protected by applicable federal, state or local law, including but not limited to: race, color, religion, sex, national origin, age, physical or mental disability, genetic information, veteran status or uniformed service member status. Women, people of color, LGBTQ people, young people, and members of other historically disenfranchised populations are strongly encouraged to apply.