How to match your interests to your political path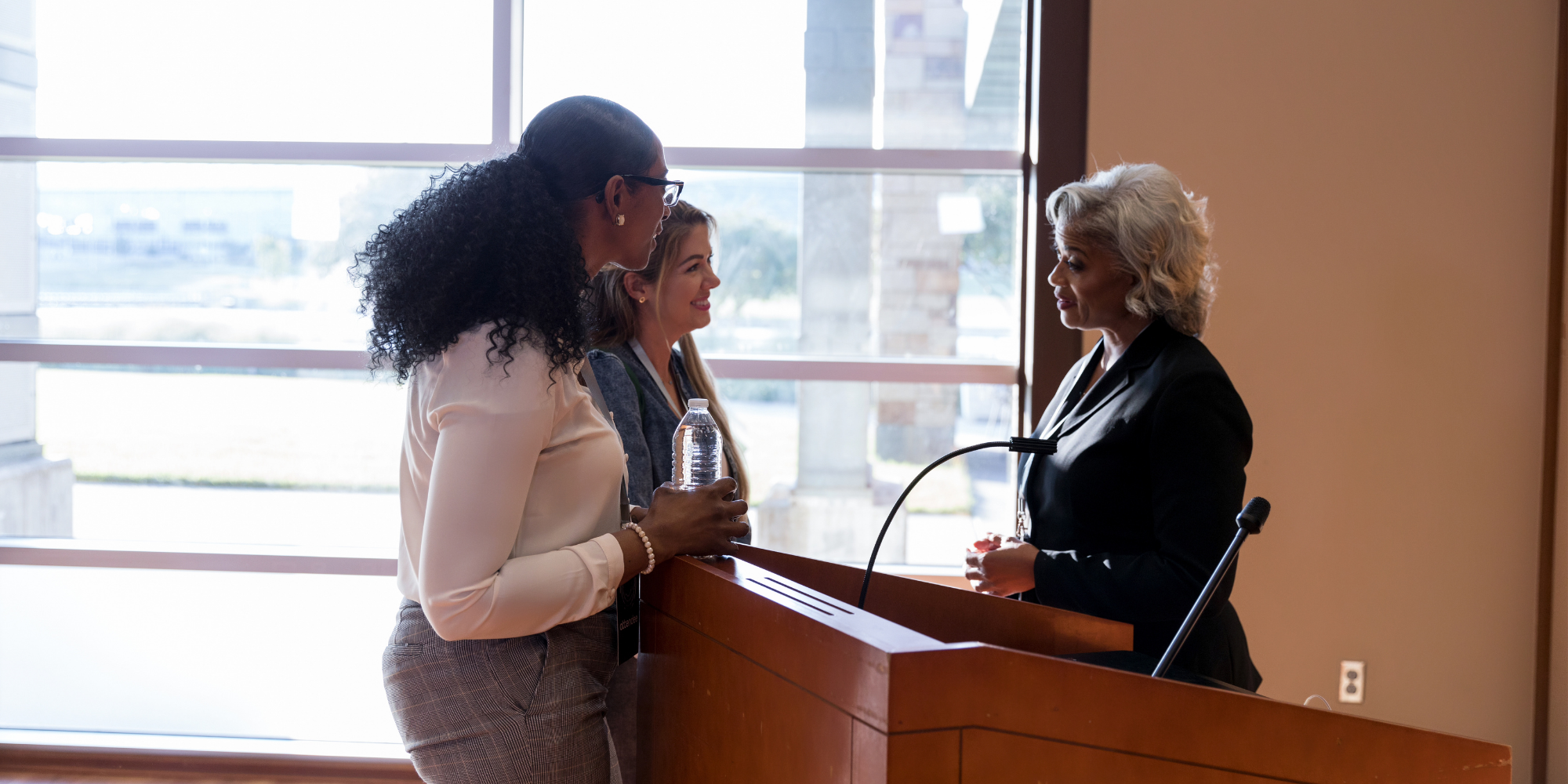 The world of politics is vast and the career paths are diverse. Whether you're just now starting out on your political journey or you want to explore a new path, keep reading to learn how you can narrow down your choices and match your interests to your political path. After all, you don't have to be an elected official to step into the political realm and make significant changes for others.
Use your voice to advocate for policy change
If you're someone who wants to make a direct impact and help your community through policy, advocacy is the political path for you. By advocating for policies that affect your community, you can help bring about real change. For example, you can advocate for menstrual equity and make menstrual products more accessible for people in your district. Or, you can advocate for voting rights and help end voter suppression in your state. Whichever issues you choose to advocate for, using your power and rallying people to support a cause is a great way to develop your leadership skills and make a difference. Careers in this area include policymaking, working at an advocacy organization and becoming a policy analyst.
Flex your political power by running for office
Running for office is another great way to become a political leader and there are over 500,000 elected positions you can run for. Are you interested in addressing major issues at the local level, state-level or even the federal level? By becoming a city council member, future congressperson or joining a public board, you can help communities thrive and inspire other young women to run for office, too. Be the change you want to see and consider declaring your ambition today! IGNITE also offers a 5-week training program to accelerate your path to political office called Run Now. Apply here.
Rally your community through activism
Do you want to be at the forefront of change? Activism will put you in the center of the action and it exists in many different forms. Everything from joining a protest to using your social media to raise awareness is part of being an activist. Even just taking the time to educate yourself and your friends on important issues is part of activism. You can feel like you're making a direct change when you become an activist and a leader who centers their community. Ready to become an activist? Start training with IGNITE!
Lead your candidate to victory
If you prefer to be behind the scenes and support candidates that you believe in, joining a campaign is the move for you! When you're part of a campaign, you can help to organize, strategize and create a game plan that will help get your candidate to victory. Whether it's working in field operations or assisting with data research, every person on the campaign team plays a crucial role in the success of the candidate. Discover more about campaigning here.
Help others IGNITE the vote
Voting is a powerful way to have a say in the future of this country, yet many people either don't vote or face barriers when it comes to voting. That's where you come in! By working to help connect voters to valuable information, resources and tools, you can play a part in the outcome of future elections. Every vote counts, and if you want to help ensure that everyone exercises their right to vote, consider exploring the world of voting. Start by pledging to IGNITE the vote here.
Recommended reading:
Deja Foxx: Never too young for activism
All roads lead back to IGNITE: Mana's Story
Make history. Work on a campaign.