Guide to campaigning like a boss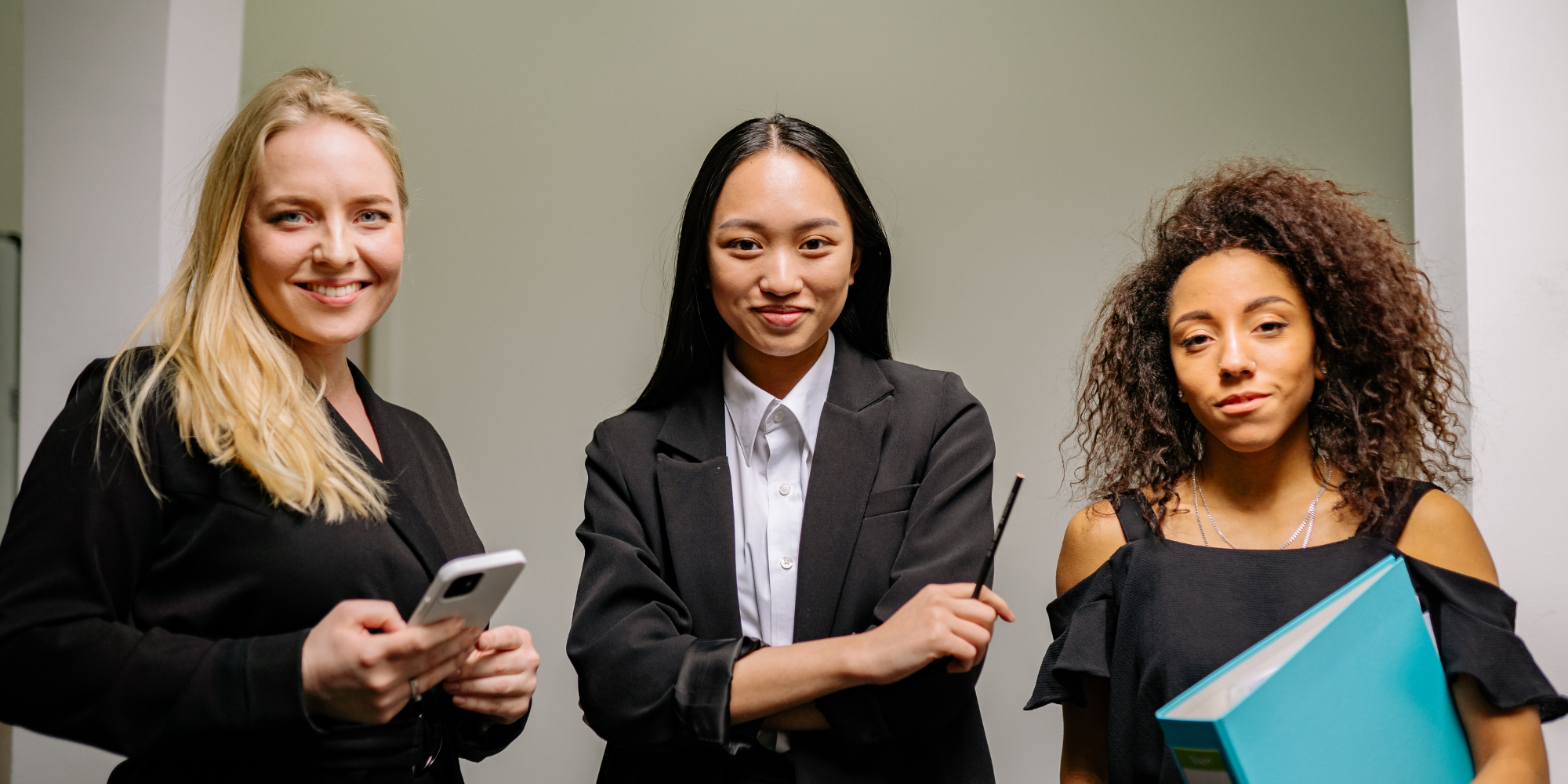 If you've been thinking about getting involved in politics by working on a campaign, we're here to help! Working on a campaign is a great way to get more women in elected office and can be a really rewarding experience regardless of the outcome. There are a lot of moving parts to a campaign, so we've created this guide to help you campaign like a boss.
Before diving into how to campaign, it's important to look at an overview of the campaign team. These are the people you'll be working with throughout the entirety of the process, and each person is responsible for an integral part of the campaign's success. Below is an overview of the campaign team:
What is a campaign
Campaigning is a way to get voters to support a certain candidate by creating and executing a strategy. Part of this process includes creating the campaign plan itself, which we'll cover later on. Now, let's go over some of the most important elements of a campaign.
Fundraising and budgeting
Making sure that there's a budget to pay for the campaign and campaign staff is vital. This falls to the campaign's finance director and/or treasurer, and the responsibilities include:
Maintaining a donor list
Coordinating fundraising events
Sending thank yous

When budgeting for a campaign, there are a lot of things to account for. For example, phone banking is one element of direct voter contact, but campaign staffers might not want to use their own phones. Here, it would be important to budget for necessary tools like the phones themselves.
Overall, whoever is responsible for fundraising, and budgeting has to keep track of how much money is going where. Next, let's talk about field operations.
Field operations
Field operations are essentially how you're going to get in contact with your voters and engage them. There are quite a few different ways to contact your voters, such as phone banking which we mentioned earlier. Below are some more ways to contact voters:
When it comes to field operations, it's all about face-to-face contact. Door knocking and canvassing are effective methods for campaigning because it directly connects the candidate and their mission to the voter.
What three dates are important for field operations?
Election day
Absentee ballot deadline
Voter registration day
Communications
The communications efforts for a campaign are handled by the communications director and/or the campaign manager. Using different forms of communication, such as a website, emails or social media, the efforts they make help shape how the candidate is viewed by the general public.
Here are some more methods for campaign communications:
Paid media
Press events
Print materials
Communications can be one of the most expensive parts of a campaign, which is why it's important to budget appropriately with the finance director.
Data management and research
Data is one of the most important parts of the campaign, it helps control the narrative of your campaign and provides you with powerful information. Using data, you can know what voters have been engaged, what donors have been involved in campaigns, and who they have donated to.
With this data in mind, you can tailor your communications to the type of voter (i.e. less engaged vs. more engaged). There are certain database tools that can be purchased, so make sure to do research on which one works best for the campaign. Next, let's talk about how to create a campaign plan.
Creating the campaign plan
The campaign plan helps identify what is needed to win. It establishes your candidate's credibility by providing structure and keeps the campaign team on track. A campaign plan should be written down so everyone can reference it throughout the campaign.
The campaign plan should be realistic in:
Timeline
Budget
Voter contact
Below is a sample of a campaign plan. Keep in mind that it's general.
There are three important numbers to keep in mind when creating a campaign plan, which can be pulled from the data.
Expected vote number
WIN number*
Vote goal
*Calculating your WIN number should only be done in certain states.
Now that you know more about what a campaign is, who is on the campaign team and how to create a campaign plan, here are some general tips:
Remember, elections are not won on election days
Ask others for help if you're not sure how to do something, people are more willing to help than you might think
It's important to build relationships. Don't be afraid to ask people to have coffee with you so you can build your network and ask questions
Ready to campaign like a boss? Start training with IGNITE today.