Midterm elections and the power of the youth vote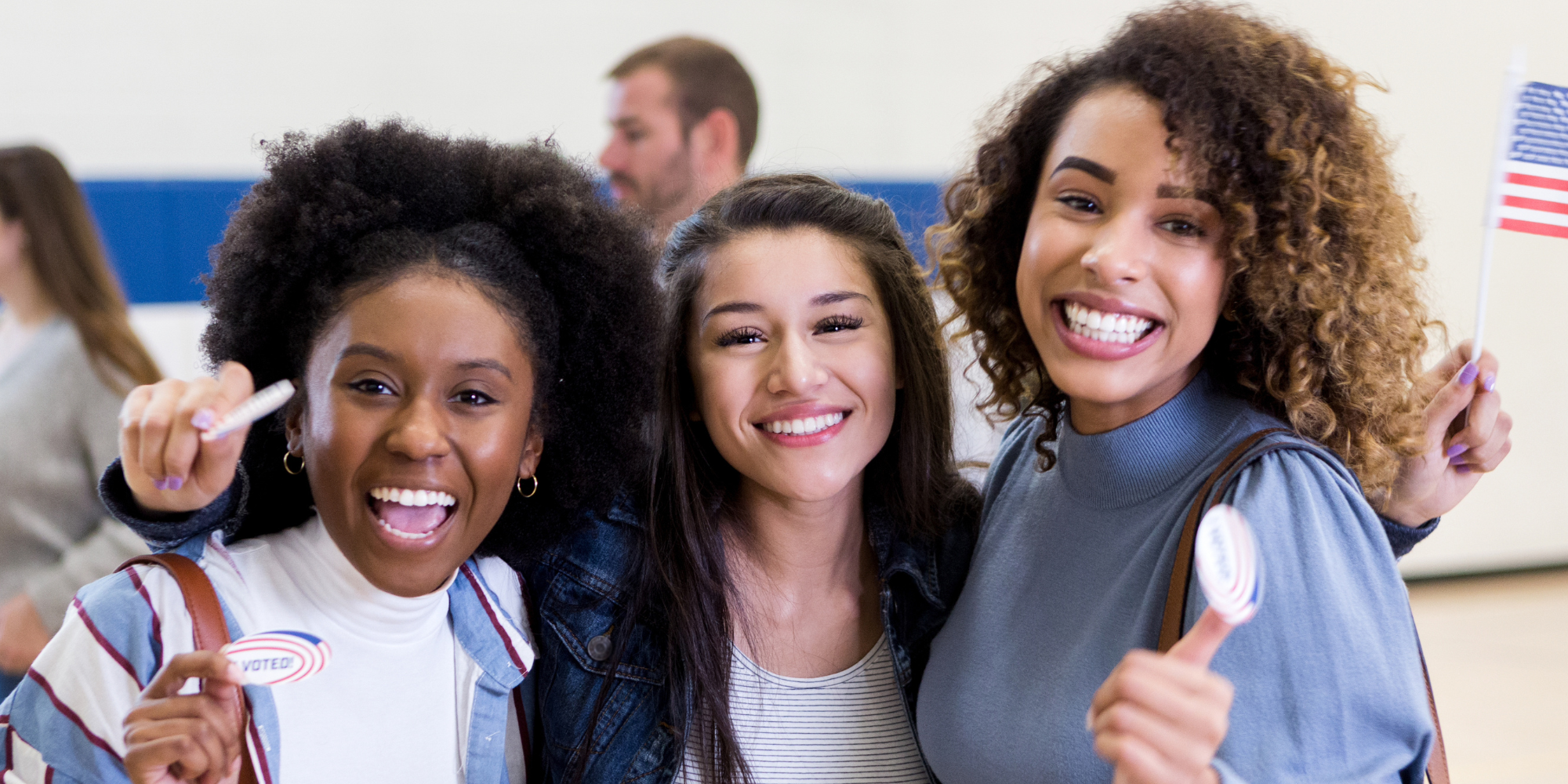 It's Gen Z that will likely determine the outcome of the midterm elections. There are over 8 million newly eligible Gen Z voters this year. We already saw young people flex their voting power in the 2018 and 2020 elections by voting at historic rates, and they are showing no signs of slowing down. Gen Z and millennials are the fastest growing electorate. Gen Z alone will represent around 20 percent of voters this year. But, the question remains; what will drive this key bloc to the polls?
It's no secret that young voters, especially Gen Z, respond to action, not rhetoric. These voters are driven by a candidate's take on issues not by allegiance to any political party. According to a recent study by IGNITE, and supported by a Gallup survey, Gen Z is increasingly identifying as independents. This year, a top issue for many Gen Z voters is the overturning of Roe v. Wade. Voter registration surged following the Supreme Court's decision, particularly in states like Kansas as young voters took to the ballot box in record numbers to vote on the abortion amendment on the ballot there. Other issues top of mind is the rate of inflation, student debt, and financial security. These are just some of the many issues driving young voters to the polls.
Midterm elections never get as much attention as presidential elections (and voter turnout is always much lower) but it's important to know they are critical. Midterm elections are a chance for young voters to make their voices heard and to ensure that elected representatives are representing them, and a key opportunity to elect candidates at the state and local levels that will advocate for change. There are also more than 100 individual, critical measures on some state ballots. Issues including healthcare and voting rights are on the ballot this November. BallotReady's tool provides specific information about what will appear on your ballot.
This year we're also seeing more companies and organizations getting involved in youth voter engagement. It's an encouraging sign.
Vote.org just launched a 10 million dollar campaign to register young voters. TikTok launched an Election Center that will provide users with access to state-by-state election information. IGNITE recently launched IGNITE the Vote, a campaign to mobilize young people to take action ahead of the midterm elections. Snapchat just released their redesigned, buil-in voter registration tool. Even celebrities like Billie Eilish and Kehlani are teaming up with organizations to encourage their fans to register to vote. This is all further proof of the crucial role young voters have the potential to play in the upcoming elections.
For many, this November may be their first time voting in an election. 2022 also marks the first year that Gen Z can run for Congress. Young voters want to see real change, and this election season, young voters are going to show us just how much power they have.
Ready to #IGNITEtheVote? Join us by registering to vote, learning how to join a campaign or by becoming an IGNITE the Vote Ambassador!
A look ahead
Stay tuned for our midterm election blog post series! This series aims to shed light on issues that are driving young voters to the polls, directly from young voters. Here are some of the upcoming topics we'll be covering:
Voting and Immigrant Justice
Voting and Climate Justice
Voting rights
Note: As a non-partisan organization, IGNITE does not endorse candidates, parties or specific policies shared in the midterm election blog series. The series is an opportunity for IGNITE women to spotlight the issues and perspectives driving their vote in November.
If you are interested in contributing a blog piece, sharing your perspective on the issue(s) driving your vote, please contact deshani@ignitenational.org.
Recommended reading
How to talk politics with your friends and family
Convincing the Non-Voter: Listen and Reframe