Convincing the Non-Voter: Listen and Reframe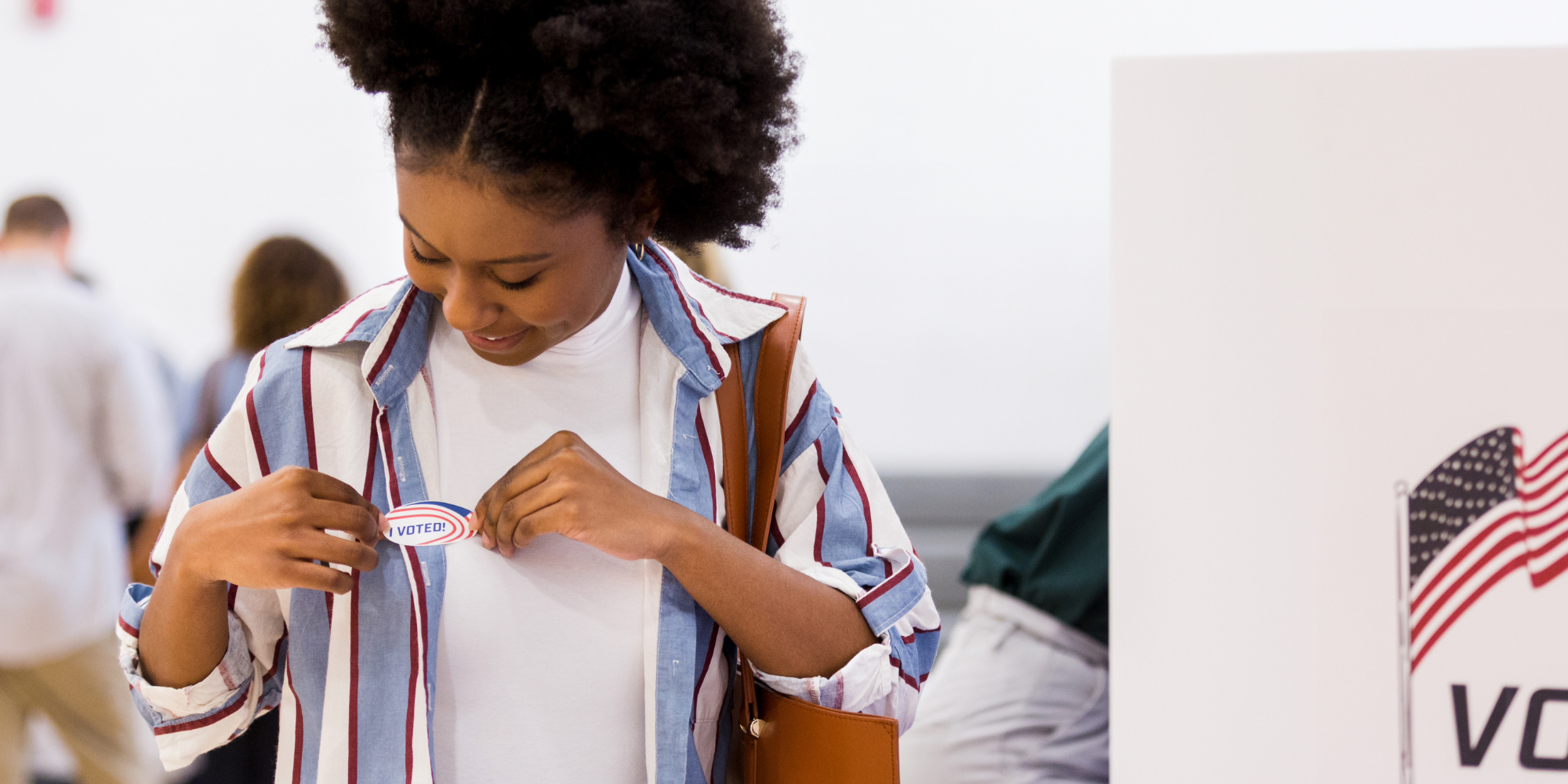 Elections have consequences. Just as voting has the power to reshape our country with each election, so does not voting. Which is why voter apathy is so frustrating. Deciding who and what to vote for is an active choice, but so is not voting.
You'll hear people say one vote won't make a difference (more on that later), but voting is a right that allows your voice to be heard. The reality is that nearly half of eligible voters don't use their voice. In the 2016 election 42% did not vote - eligible voters who made an active choice not to use their voice.
But the reasons people don't vote are complex. Everything from logistics to socioeconomic status to apathy can play a part. Global Citizen has a great article on the five reasons people don't vote which I'll paraphrase here.
Why People Don't Vote
Many can't: Voters need a photo ID to vote in 36 states but millions of Americans don't have a government-issued ID. The elderly, low-income and people of color are presented with more challenges in getting an ID - financial barriers or lack of transportation are common.
Race, age, gender, education, socioeconomic status: Research shows that nonvoters are more likely to be low-income, young, Hispanic, or Asian American. One survey conducted by Caltech and MIT of registered and non-registered voters who didn't cast a ballot in the 2008 election suggested that people of color are more likely not to vote because they encounter more barriers to voting, compared to white citizens who tend not to vote by choice.
Election Day is held on Tuesdays: This is hard for many workers who don't get paid time off to wait in line at a polling place. While early voting and mail-in voting give more flexibility, not all states offer these options. Voters don't like either candidate: 7% of citizens who don't support either Republican or Democratic parties and are registered as independent tend to be less likely to vote.
Believing their vote doesn't matter: As many as 15% of registered voters reported that they didn't vote in the 2016 presidential election because they didn't believe their vote would make a difference.
As you can see, not-voting isn't always as simple as believing your vote doesn't matter. People's motivation for voting varies and the Global Citizen article is a good introduction to why some people dont, or can't, vote. The issue of non-voting is just as much a long-term challenge as it is a short-term one for this election.
For the purposes of this article we'll focus on young people - Millennials and Gen Z non-voters - many of whom believe their vote doesn't matter. Young people are used to hearing that if they just vote, all the problems plaguing our country would disappear. Of course this isn't true, and young people know that. Enacting change and fixing archaic systems and beliefs will take years, but that fight will be much more possible if we are electing officials who are capable of making change. This election isn't the end all be all, it's about getting one step closer to where you want to go.
Convincing the non-voter to vote
Listen first
Resist the urge to shame a non-voter. The fastest way for someone to shut you down is to make them feel bad about not voting in the past. First, engage them on why they haven't voted, or if they are a first time voter, why they might not vote. Second, sympathize. If someone says their vote doesn't matter, explain that you understand why they'd feel that way. Explain that you know voting is inconvenient, that understanding the issues takes work, and it can be frustrating to vote and then not see the changes you wish to see. Empathizing shouldn't be hard because chances are even the most politically engaged voter has felt this at one time or another.
Reframe voting
If someone's reason for not voting is they don't think their vote will make a difference or that they don't think our politicians are capable of making change you need to reframe voting all together. Don't focus on the impact of just their vote. Focus on how each ballot measure, each candidate, and in reality, each vote is one small redirection to the future of the United States. Informed voters must start somewhere. Focus on this being the starting point for activism and a framework for change.
Make voting social
Whether it was Obama in 2008 or Trump in 2016, there are certain candidates that are simply charismatic - whether you agree with them or not. They are like a lightning bolt that jolts passion into their supporters. They make people feel like they are part of something larger than themselves. Part of convincing non-voters to vote is making them feel like part of the process. Your passion has the power to bring others along with you. Make going to the polls an outing (with masks!), fill out mail-in ballots together (socially distant!), hop on FaceTime to discuss issues (COVID friendly!). Make it social.
Gentle peer pressure
When speaking to a non-voter, try to get some kind of commitment to voting. Remember, even opting out is an active decision. You may think you're saying, I don't like either candidate, so I'm not going to vote, when in truth you're helping someone, maybe even the candidate you like the least.
Voting isn't saying you believe one particular candidate has the power to fix every problem. It's about choosing the candidate you think is most in line with where you want our country to go. Small steps can make big changes. If everyone who thought 'my vote doesn't matter' got out and voted there would be a lot of power to flip elections.
The next step after committing to vote is making a plan, and knowing how to vote. Be sure to check out our post on mistakes that can disqualify your ballot. #IGNITEthevote