How to talk politics with your friends and family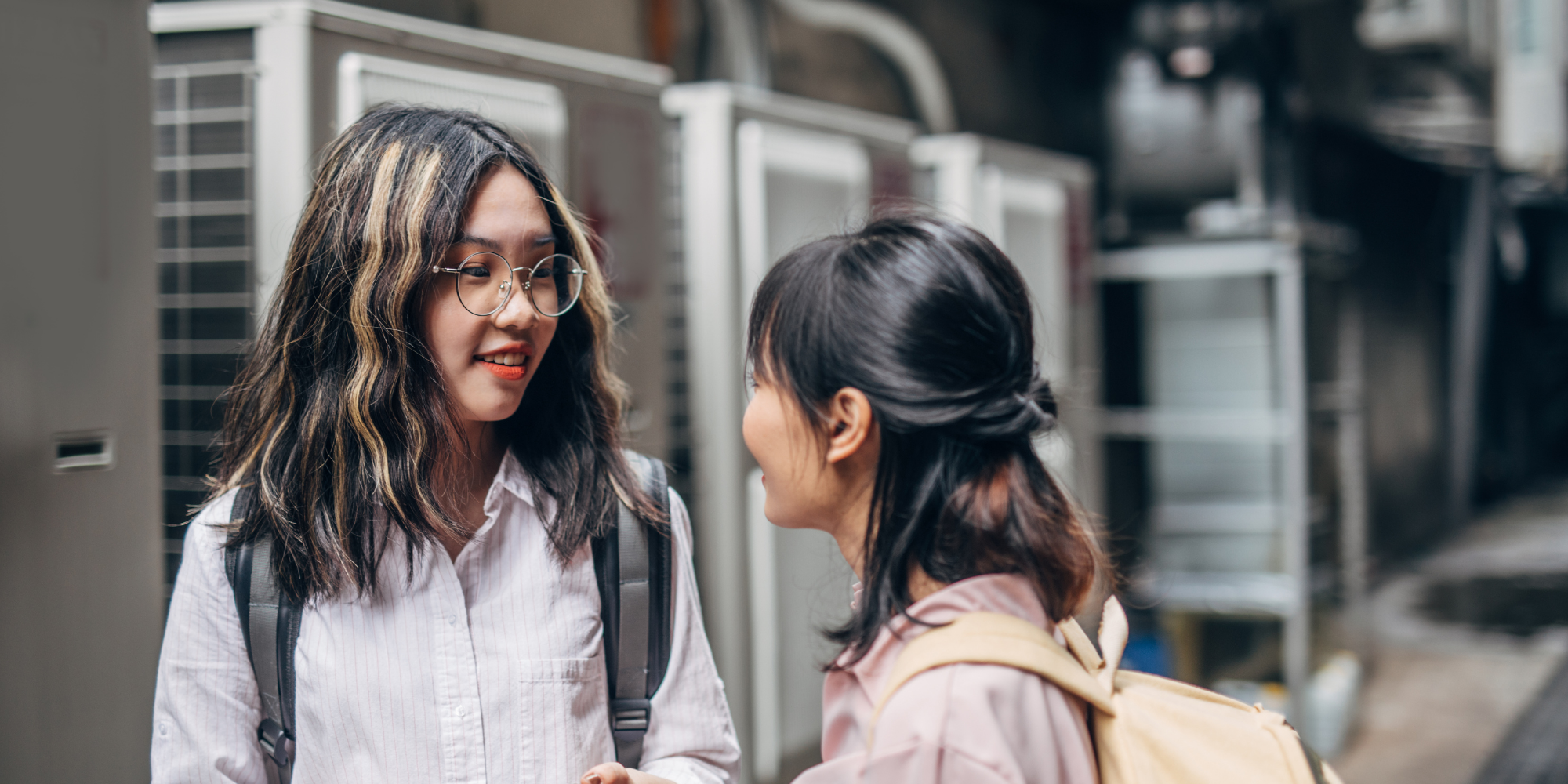 When you're with your friends and family, you might talk about upcoming plans, a favorite TV show, or something funny you saw online. Do you find yourself avoiding topics that are stressful, like politics? It's hard to do these days when everything feels political, but talking politics is one way to flex your power and educate friends and family members on the issues you care about.
Talking politics isn't easy but it doesn't have to be stressful or uncomfortable. It's important to have open, non-judgmental conversations with the people you care about. You may not change their minds, but we promise everyone involved will learn something in the process! Here are some tips for talking politics with your friends and family.
Set guidelines for the conversation
Discussing politics can get heated. If you feel like things are escalating, we've got some guidelines you can follow to avoid an argument. For example, you can agree to take a break and return to the topic later after things have cooled down. This way, the discussion won't push anyone to say something out of anger, and you can instead take some time before revisiting the conversation.
Know your facts
If you're passionate about certain issues, you'll probably defend those issues with every fiber of your being. "That's the hill I'll die on" mindsets can make these convos even tougher! It's understandable, especially if those issues we're passionate about also relate to our own journey. But it's important to make sure that what you're saying is factually correct, regardless of what the other person might say. Frame your points with supporting evidence. For example, instead of saying "X candidate is ____," try saying "X candidate has recently shown support for _____ by voting for X bill." This way, you're strengthening your points with concrete examples. At the very least, equipping yourself with facts is the best way to show that you're informed.
Listen more than you speak
While you're discussing politics with your friends and family, make sure you're also actively listening to what others have to say. Really listening to their points will help you better understand where they're coming from. When you're listening, questions might come up in your head. When it's your turn to speak, make sure to ask those questions so you can learn more in the process.
Find common ground
Do your best to find common ground. You might be surprised to find out that, at the core of it, you care about some of the same things. Most people actually want a lot of the same things: good health care, a strong economy, better education, and safer neighborhoods. Starting with a neutral statement can make it easier to find common ground. For example, if you want to talk about healthcare reform, start off by talking about the importance of health and expand upon your ideas from there.
Agree to disagree
At the end of the day, if you're discussing politics with someone whose perspective and background may be vastly different from yours, you might not end up agreeing on every single thing. At that point, it's best to just share your points, and agree to disagree.
Pledge to #IGNITEtheVote here.