Celebrating AAPI moms in elected office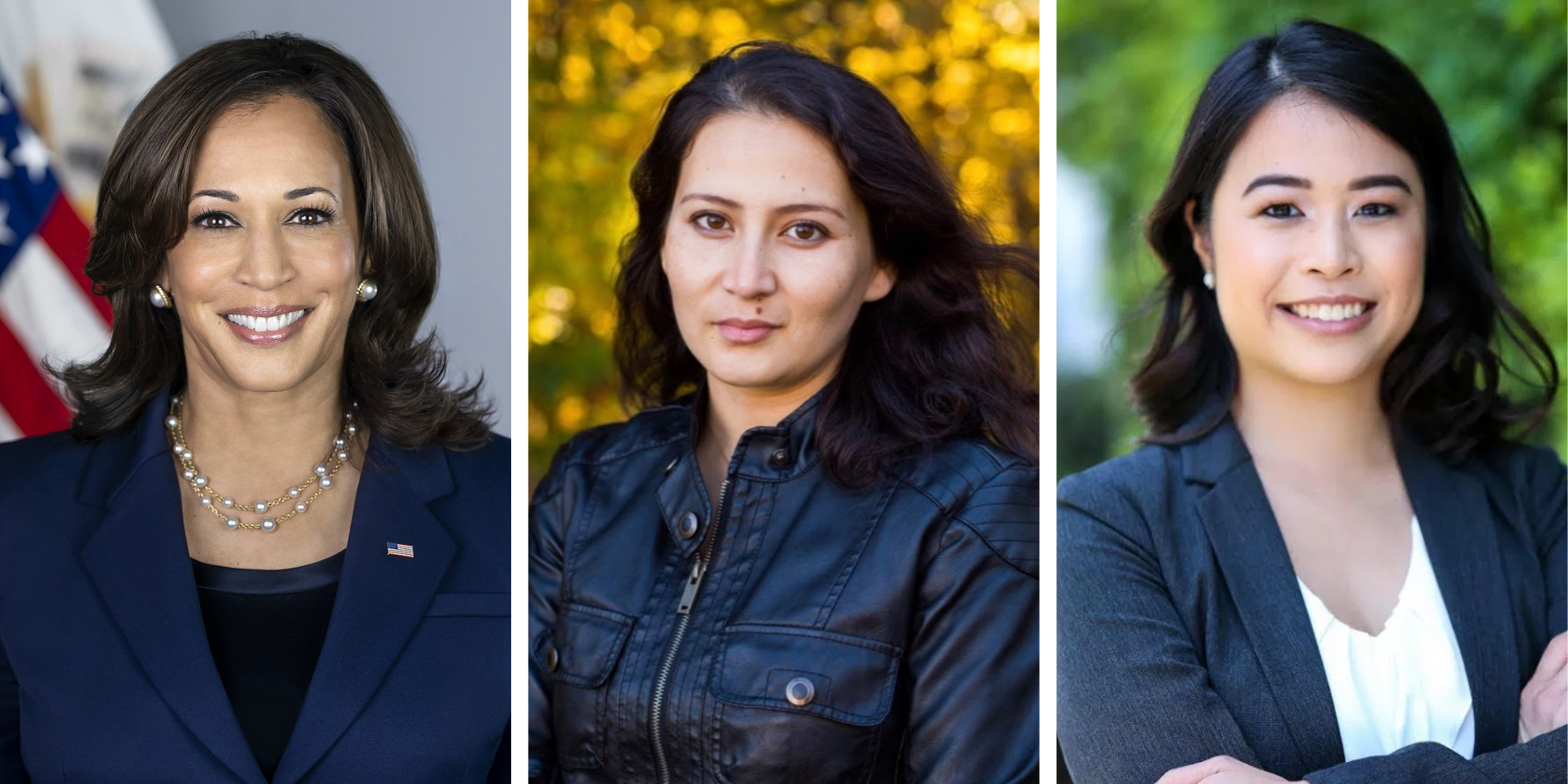 Being a parent in elected office is no easy feat. It requires balancing work with childcare in environments that sometimes make parents choose between their health and their job. That's why we need more moms in elected office to create policy changes that support pregnant workers. Learn more about some of the amazing AAPI moms below and advocate for the Pregnant Worker's Fairness Act.
Stephanie Chang
Stephanie Chang represents the 1st district of the Michigan Senate. Born to Taiwanese immigrants, Stephanie Chang made history as the first Asian-American woman to serve in Michigan's State Legislature. She was also the first woman to have a child while serving as Michigan's State Senator. In the past, Chang has focused some of her work on assisting low-income pregnant women. Learn more about Stephanie Chang here.
Tammy Duckworth
Born in Bangkok, Thailand, Tammy Duckworth has represented the state of Illinois in the U.S. Senate since 2017. Prior to that, she served in the U.S. House from the 8th legislative district of Illinois from 2013-2017. Senator Duckworth made history as one of the first Asian-American women to serve in the U.S. Senate and the first to give birth while serving. A veteran of the Iraq War, Duckworth lost both of her legs as a result of combat wounds. Learn more about Tammy Duckworth here.
Kamala Harris
Kamala Harris was born in Oakland, California and is the first Black, the first South Asian, and the first woman to serve as Vice President of the United States. Prior to serving as the VP, Kamala Harris ran for President and also served as California's Attorney General from 2011-2017. In 2019, she published a children's book titled "Superheroes Are Everywhere," which teaches children about everyday superheroes. Learn more about Kamala Harris' political journey here.
Tina Maharath
The daughter of Laotian refugees, Tina Maharath currently serves as the State Senator for Ohio's 3rd district. She made history as the first Asian-American woman in the Ohio Senate and the first Laotian-American to serve in elected office. Learn more about Tina Maharath here.
Safiya Wazir
Prior to immigrating to New Hampshire with her family, Safiya Wazir lived in Afghanistan and spent her childhood in Uzbekistan. In 2018, she ran for State House to represent Concord's Ward 8, and defeated the four-term candidate by receiving twice as many votes. Safiya made history by becoming the first refugee elected to public office in New Hampshire, and did so at the young age of 27.
Jocelyn Yow
Jocelyn Yow, IGNITE's Policy Manager, won her election for Eastvale City Council at the age of 23. She went on to be the first woman of color serving on the city council. Recently, Jocelyn, became mayor of Eastvale, making history by becoming the youngest woman of color ever to serve as mayor of a California city. Prior to joining IGNITE, Jocelyn worked for Congressman Gil Cisneros and Speaker Nancy Pelosi. Learn more about Jocelyn Yow here.
Celebrate AAPI history, contributions, and challenges that AAPI women have in the United States by registering for our free event here.