Young Georgians flexed their political power in spite of newly enacted voter suppression law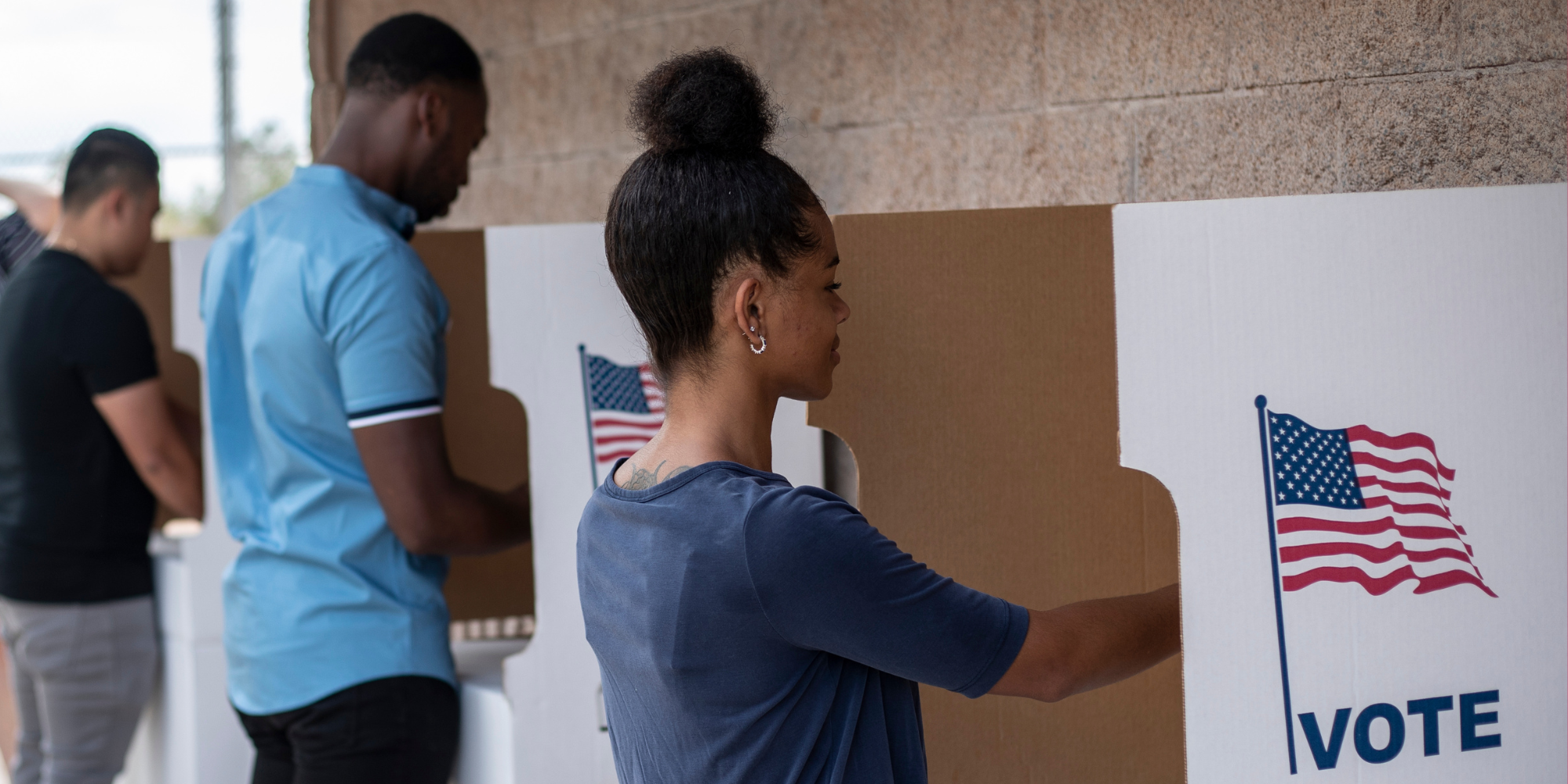 Georgians headed to the polls on Tuesday and elected Rev. Raphael Warnock to a full term to the U.S. Senate. It was reminiscent of two years ago when Warnock first won in a run-off election. The young voters of Georgia flexed their political power in 2020, posting the fourth highest youth turnout rate amongst southern states and trailing only Virginia, North Carolina, and Florida. However this time around, things were much different for voters.
Instead of leaving Georgia's election system alone, our state's political leaders took immediate action and passed a bill making drastic changes to Georgia's absentee voting rules, including new identification requirements, decreasing ballot dropoff locations, and moving back the request deadline. This time around, the window for requesting and returning absentee ballots was much shorter due to the runoff schedule being shortened from nine down to just four weeks after Election Day.
The new measures enacted this year hindering early voting didn't seem like a mistake: they seemed targeted, and dare I say, punitive. They severely hindered the opportunities Georgians had to vote early. However, what didn't change between 2020 and this week was the power of young voters.
If they intended to restrain the interest of young Georgians to participate in our democracy, they clearly failed. Nearly 220,000 Georgia voters between the ages of 18 and 29 cast their ballots before election day this year; compared to the 87,000 voters in that same age category in 2018. At IGNITE, where I've served as the organization's Atlanta Fellow and now as a Program Manager for the southeast region, I've remained committed to the work of uplifting young voters and other underserved communities through civic and political education and empowerment. Since the 2018 election we've been mobilizing young voters across the South by getting them registered to vote and informed about the issues most impacting their day-to-day lives.
Those who describe young people as apolitical and uninformed on the issues being debated couldn't be more wrong. The generation coming up is concerned and knowledgeable about a multitude of issues: health care, mass shootings, and mental health are at the top of their lists. We have shown that we care about the future of our communities. It's not disinterest that keeps young people from voting, oftentimes it's the intentional barriers put in our way, and the confusion created by laws explicitly designed to make the voting process burdensome.
Heading into Tuesday's runoff election, I was concerned about the impact of Georgia's newly implemented anti-voting law on youth voters and other marginalized communities. I had every reason to be. For example, during the general election, there were a number of Georgian students, both in-state and out, that didn't receive their ballots in time to vote. They were forced to travel on Election Day to ensure their ballots were cast. While such commitment demonstrates how important elections are to young people, not everyone has the privilege to travel long distances to vote. If such issues existed for the general election, why should we have expected anything different for a runoff election taking place in a four-week window?
Additionally, it took litigation, and thankfully a favorable ruling, just for young Georgians to be able to return home from college on Thanksgiving break and spend the following Saturday going out to vote. Early voting was originally set to begin in most places on Monday, November 28 because Georgia is barred from holding early voting on the second Saturday before a runoff if the preceding Thursday or Friday is a state holiday. Saturday, November 26, was two days after Thanksgiving and one day after a state holiday that once commemorated Robert E. Lee's birthday. The irony is not lost on me.
Yet, despite the systemic suppression, the dreary weather, and the long lines faced by many on Tuesday, young Georgians refused to back down and made their presence felt. This week was far from the first time we've encountered measures seemingly put in place to discourage us from participating in our civic process. Every time we prove ourselves capable of rising above these challenges because we know our voices are essential to the decision-making process in Georgia and beyond. This election was no different.