Unsung Native American sheroes who should have been in your history books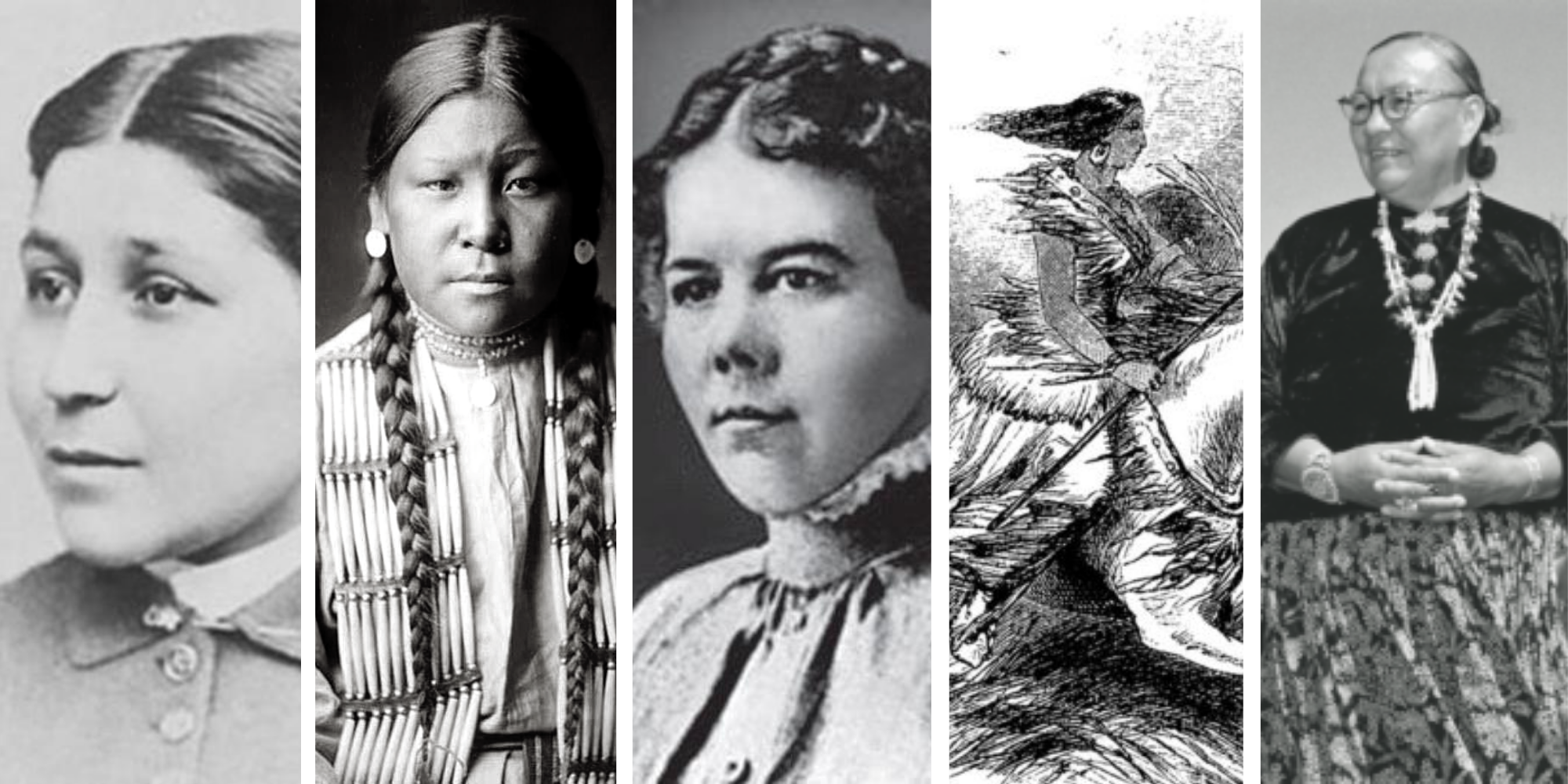 Without using the internet, write down the name of three Native Americans talked about in your history classes and how they helped shape history. Was that easy? Now, name at least two influential Native American women who helped shape history. A little bit harder? Probably. Read along to learn more about the importance of a few unsung women.
November is Native American Heritage Month (NAHM), a time where we continue to celebrate the culture, traditions, and contributions of Native and Indigenous people.
As we continue to learn about the history of indigenous people and the atrocities and bloodshed they underwent, it is important to also recognize and acknowledge the women that also faced prejudice and maltreatment during this time, yet managed to encourage other women to build their place in society.
Through the ups and downs of living in a world where women are constantly silenced by the patriarchal society that continuously encourages misogynistic behavior, finding a safe space for these women to bring about their talents, voice their concerns, and empower others is not always easy. Nonetheless, today we will learn about 5 influential women who took the lead and put their foot down to break down any obstacles that came their way.
1. Susan La Flesche Picotte (1865-1915)
Susan La Flesche Picotte was the first Native American Woman to hold a medical degree during the 19th century. From the Omaha Tribe, specifically in Walthill Nebraska, she significantly contributed to the well-being of her community and those around her. During a time where tuberculosis was widespread and incurable, Picotte actively campaigned for the prevention and treatment of tuberculosis. Her spark for the health industry began as a child as she sat alongside a sick elderly Native American woman. After calling in the closest doctor numerous times and promising he would come immediately, the woman died in agony as she waited helplessly for the doctor who never made an appearance. After this traumatic experience, it was clear to Picotte that Native American lives were deemed less valuable, and was left in awe.
Fact: She opened a hospital located in Walthill, Nebraska, which was the first to be built on reservation land without funding from the federal government, and which openly served people of all ethnicities.
2. Buffalo Calf Road Woman (1844-1879)
Buffalo Calf Road Woman, a Northern Cheyenne, is known for her remarkable appearance in the battles of Rosebud and Little Bighorn in 1876 which was when U.S troops attacked Native Americans who refused to cede their land. She fought alongside both her husband and brother where she saved her brother's life by riding straight into the bullets of American soldiers and escorting him to safety.
Fact: While this was quite unusual during the 19th century, Buffalo Calf Road Woman fired her six-shooter during the battle at American soldiers and is even believed to have knocked and possibly killed General Custer off his horse.
3. Eliza "Lyda" Conley (1868-1946)

Eliza Lyda Conley was a born member of the Wyandotte Tribe and is remarkably known for being the third woman and the first Native American woman to present herself before the Supreme Court. Her legal career initially began when the Wyandot Nations Sacred Kansas burial ground was to be bought and sold to the U.S Federal Government in 1906. This cemetery was especially important to Conley and her family as many members of the Wyandotte Tribe were buried here. The case began in 1909 and went all the way to the Supreme Court. Unfortunately, after hard work and dedication, Conley's case was dismissed by the Supreme Court.
Fact: Although Conley did not receive the legal justice she desired, in 1916 the cemetery was classified as a federal park, and Conley herself was laid to rest here in 1946.
4. Pine Leaf (1806-1854)
Pine leaf is known for her protective and warrior abilities during the 19th century. At just 10 years old, she was captured by the Crow people who eventually made her one of them. She led her tribe pridefully and heroically into combat and even became a Native American Chief later on. Her exceptional marksman and horse riding skills secured her position on the council of chiefs.
Fact: At a very young age Pine Leaf rallied a small army and killed many people who tried to attack her tribe.
5. Annie Dodge Wauneka (1910-1997)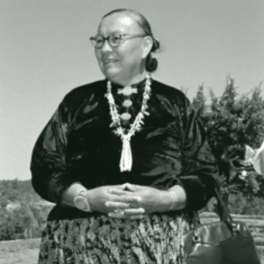 Annie Dodge Wauneka grew up on the Navajo reservation and was only 8 years old when an influenza epidemic struck and wiped out thousands of Navajos. Due to this traumatic event, she decided to become a Public Health advocate and vigorously to improve health and welfare. After studying Public Health, she served as chairwoman for the Navajo Tribal Council health committee. Her work here was very impactful as she strove to improve care for pregnant women, addiction, etc. Eventually, she even created an English-Navajo dictionary in order to define many modern health care practices, particularly vaccines, and how they would help prevent another influenza epidemic.
Fact: In 1963, Wauneka was awarded the Presidential Medal of Freedom, an award to individuals who have made "an especially meritorious contribution to society."
Native American Heritage Month is celebrated in honor of all these wonderful unsung heroes (and many more) who voiced the concern of their people fighting hard for their place in society. We want every month to touch the lives and hearts of individuals and communities who have previously been oppressed or misrepresented by society. Be on the lookout for more information from IGNITE.
Win a $15 gift card
Take this brief quiz for the chance to win a $15 gift card! All quiz questions are based on the blog post.
Recommended reading
What is Native American Heritage Month
Indigenous Peoples & Voting: A Look Backwards & Forwards