The time is now: Reflecting on Young Women Run 2021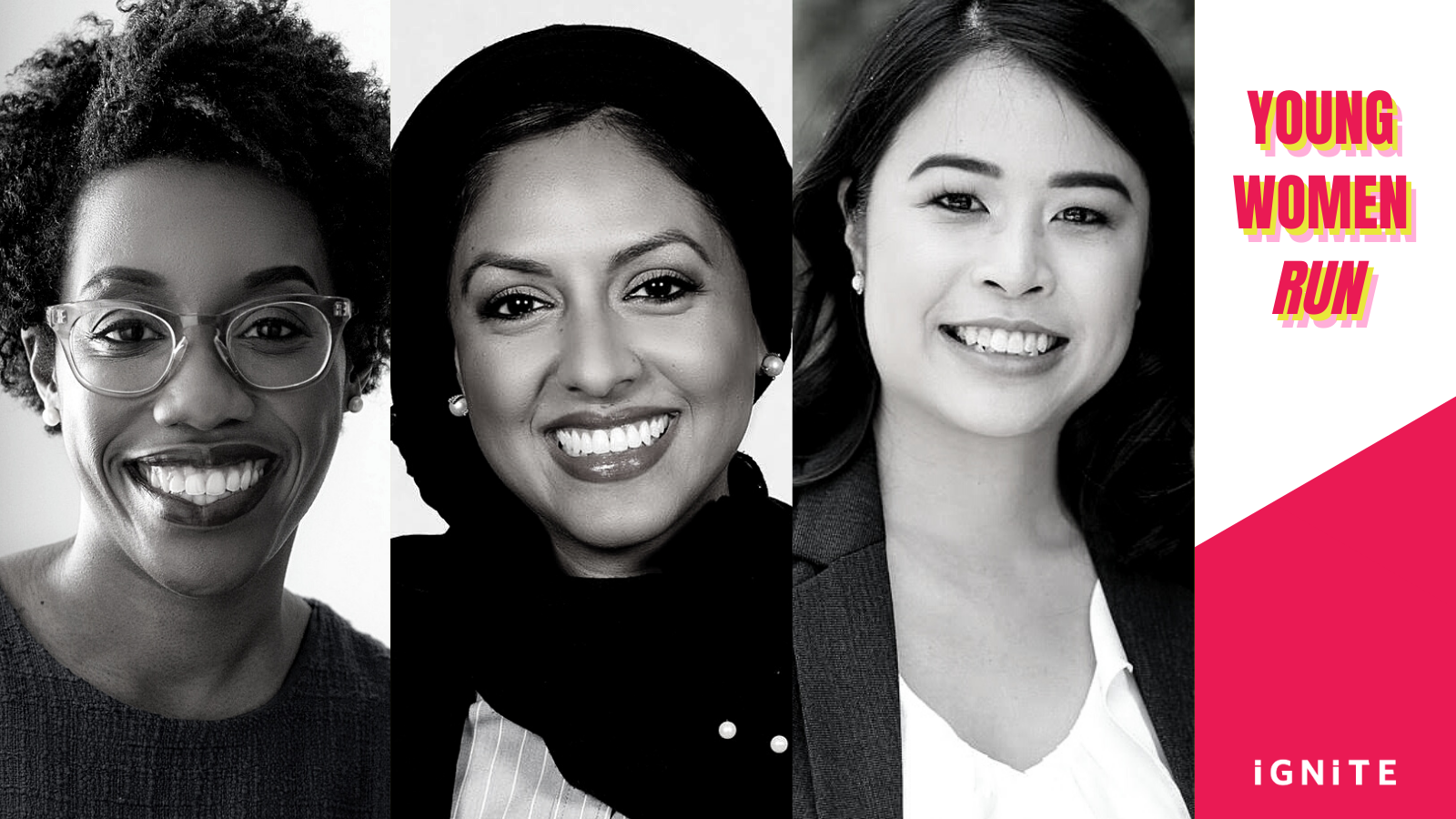 The time is now to step into our political leadership and show up for our communities.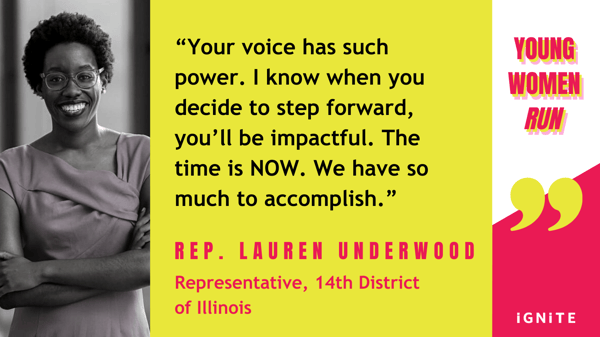 At IGNITE's 2021 Young Women Run Conference on March 29-31, young women from across the country answered that call with a resounding and energizing "yes," emerging as leaders with the resources, tools, networks, and inspiration to initiate bold change.
Throughout the conference, attendees participated in networking with each other and movers and shakers in politics. In breakout sessions, they gained insights into various tracks of political leadership, from political activism to campaign management to running for office and more. A highlight for all were the dynamic and energizing keynotes and fireside chats with powerhouse women leaders. As I reflect on my experience as a young woman starting my own political journey, I realized three key takeaways that inspire my path as a leader, community member, and ally.
Powerful storytelling inspires action
During the fireside chat between Mónica Ramirez, founder of She Se Puede, and Anna del Castillo, IGNITE's Boston Fellow, Mónica's testimony regarding her work uplifting the Latinx community focused on the lived experiences of her father.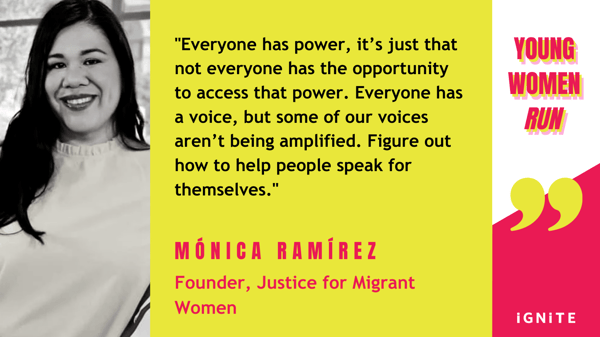 Our stories, identities, experiences, and perspectives matter. When building communities and serving others, perhaps the greatest thing we can do is listen with intention and focus on our own why's as well. Why we show up to the work and why that work is essential for the collective good.
We have to get out of our own way
Oftentimes, when women pursue positions of power, we experience imposter syndrome. There have been countless moments where I have felt insecure in my own qualifications and hijacked by that insecurity. During her fireside chat, Kimberly Ellis, the Director of the Department on the Status of Women in San Francisco stated "We don't have to wait for anyone to give us the power. We already have the power and we have to make the decision to exercise that power."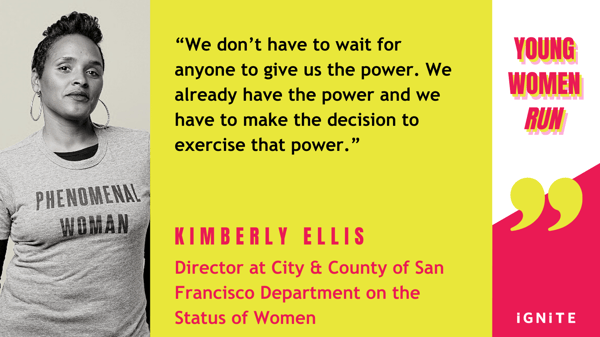 Our passion, our lived experiences, and our eagerness to serve others qualify us. This simple, yet powerful sentiment was echoed during the conversation with Honorable Bushra Amiwala, who serves on the Skokie Board of Education.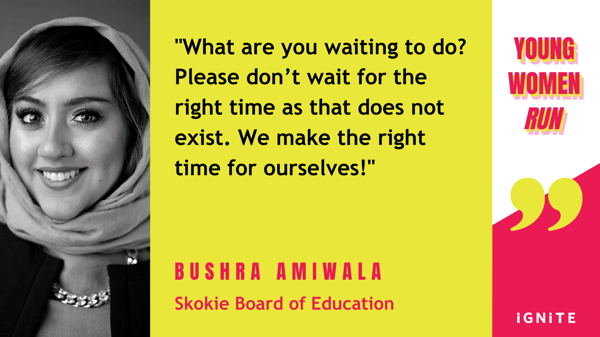 We cannot delay, procrastinate or wait for the right time
The conference not only culminated in Women's History Month, but a year stripped away by injustice, hardship, and loss to expose the deeply rooted cracks within our systems and institutions. It was a year of reflection and reckoning that signified to us how urgent our, young women, leadership is. This urgency was at the core of the conference and the core of how we move forward. We have the power, the passion, and the lived experiences to lead our communities.
Catch a few of the Young Women Run 2021 highlights
If you missed the conference, you can watch all the sessions on our YouTube playlist: IGNITE Young Women Run 2021.