The Importance of the John Lewis Voting Rights Advancement Act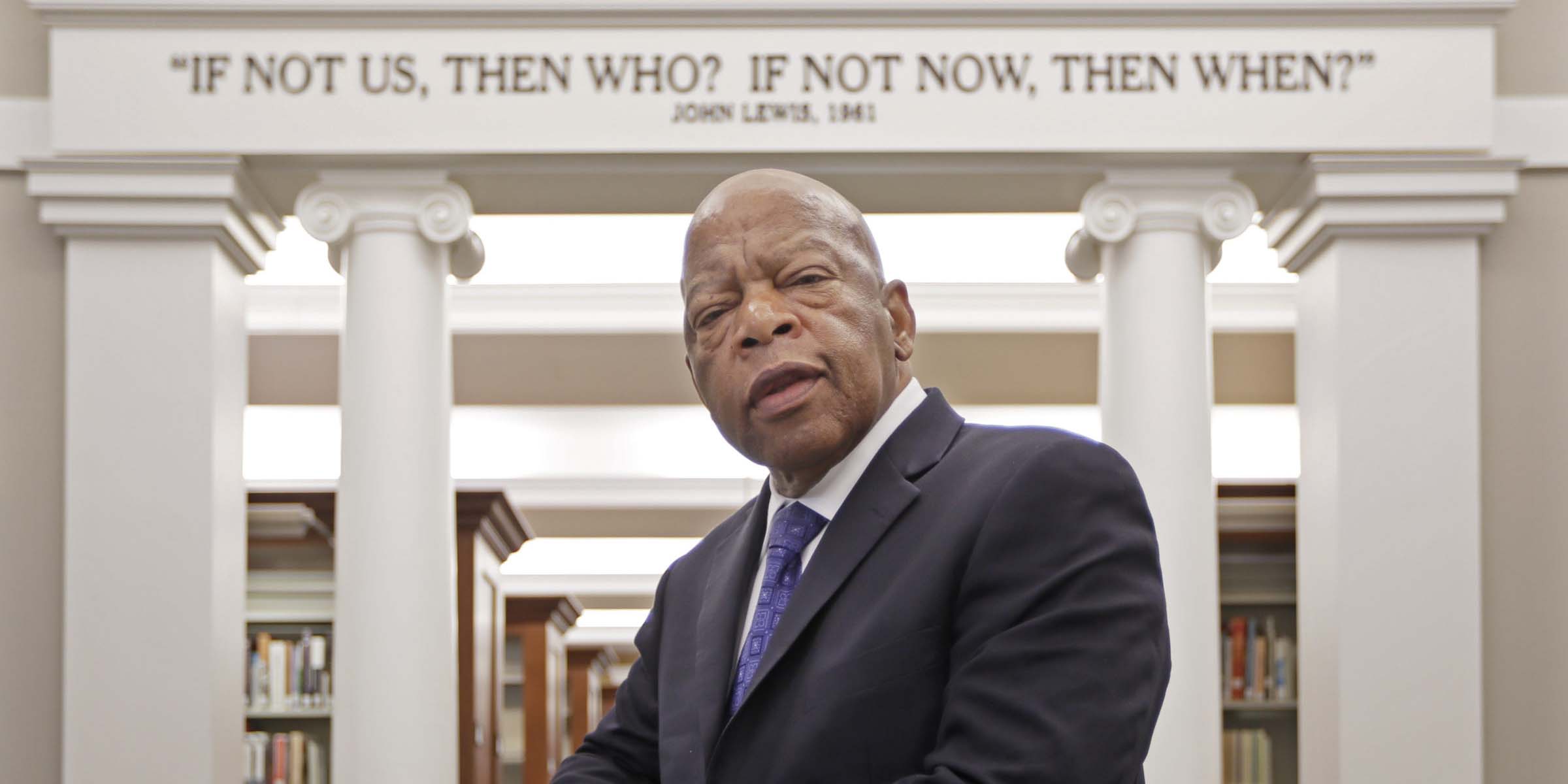 This year began with all eyes on the state of Georgia. Georgia's Senate runoff election captivated the nation as two democratic candidates challenged Georgia's long-standing Republican control of Senate seats.
Rev. Raphael Warnock will make history as he becomes Georgia's first Black senator and the first Black Democrat to represent a southern state in the Senate. Georgia has one of the largest populations of Black individuals in the country, yet like many states around the country, it severely lacks Black political representation. This lack of representation of people of color is a direct result of voter suppression. Our voting system is intentionally designed to prevent people of color, young people, and womxn from claiming their political power. Minority voters are disproportionately impacted by repressive voter ID laws, voter roll purges, partisan and racial gerrymandering, and precinct closures. Additionally, incarcerated and formerly incarcerated individuals are stripped of their voting rights in states around the country. For too long, these aggressive voter suppression techniques have allowed a largely conservative, white and male-dominated ruling class to maintain political power.
Carrying the lessons of Voting Rights trailblazers such as Congressman John Lewis, a new era of voting rights activists are organizing minority voters and challenging voter suppression. Civil Rights advocates and Democratic lawmakers have called for the passing of a bill that would restore the full protections of the 1965 Voting Rights Act which was last reauthorized by Congress in 2006, but gutted by the Supreme Court in 2013. Following the Shelby County decision seven years ago, several states passed sweeping voter suppression laws that disproportionately prevent minorities, the elderly, and young people from voting. The John Lewis Voting Rights Advancement Act provides tools to address these discriminatory practices and seeks to protect all Americans' right to vote.
What will the bill do?
The John Lewis Voting Rights Advancement Act* creates a new coverage formula that applies to all states and hinges on a finding of repeated voting rights violations in the preceding 25 years.
Significantly, the 25-year period "rolls," or continuously moves, to keep up with "current conditions," so that only states that have a recent record of racial discrimination in voting are covered.

States that have repeated and persistent violations will be covered for a period of 10 years, but if they establish a clean record moving forward, they can come out of coverage.
The John Lewis Voting Rights Advancement Act establishes a targeted process for reviewing voting changes in jurisdictions nationwide, focused on measures that have historically been used to discriminate against voters.
The process for reviewing changes in voting is limited to a set of measures, such as the institution of a voter ID law or the reduction of multilingual voting materials – practices that have historically been found to have the greatest discriminatory impact.
The John Lewis Voting Rights Advancement Act also:
Allows a federal court to order states or jurisdictions to be covered for results-based violations, where the effect of a particular voting measure (including voter ID laws) is to lead to racial discrimination in voting and to deny citizens their right to vote;

Increases transparency by requiring reasonable public notice for voting changes; • Allows the Attorney General authority to request federal observers be present anywhere in the country where there is a serious threat of racial discrimination in voting;

Revises and tailors the preliminary injunction standard for voting rights actions to recognize that there will be cases where there is a need for immediate preliminary relief.

Increases accessibility and protections for Native American and Alaska Native voter
IGNITE is in full support of the John Lewis Voting Rights Advancement Act. We believe that all people deserve the right to vote, and we firmly stand against any attempt to suppress the power of the people. Join us on February 2, 2021 for our national IGNITE The Capitol event where IGNITE womxn around the country will be advocating in favor of the John Lewis Voting Right Advancement Act as well as the Crown Act, a bill that ensures protection against discrimination based on race-based hairstyles.
Want to take action to protect voting rights? Contact your senators today!
---
About Anna Del Castillo
Anna Del Castillo is serving her second year as our Boston Fellow. She graduated Magna Cum Laude from Tufts University with a bachelor's degree in International Relations and Colonialism Studies. At Tufts University, Anna served as the student body Vice President and the Senior Baccalaureate Speaker. She is currently pursuing a Master of Divinity as a Dean's Fellow at Harvard Divinity School. On campus, Anna is a Proctor for first-year students, she serves as the Divinity School Representative on the Harvard Graduate Council, and she is a member of Harvard's Prison Education Program and the Partaker's College Behind Bars program. Off campus, Anna cultivates her passion for civic engagement by serving as an Andrew Goodman Foundation Puffin Democracy Fellow, where she is organizing a national fair redistricting campaign. Anna is a proud Mississippian, second-generation Peruvian-Bolivian immigrant, and faith-rooted activist for justice. For Boston inquiries, contact anna@ignitenational.org.
---
*Facts pulled from Senator Leahy's Bill One-Pager