The Asian American experience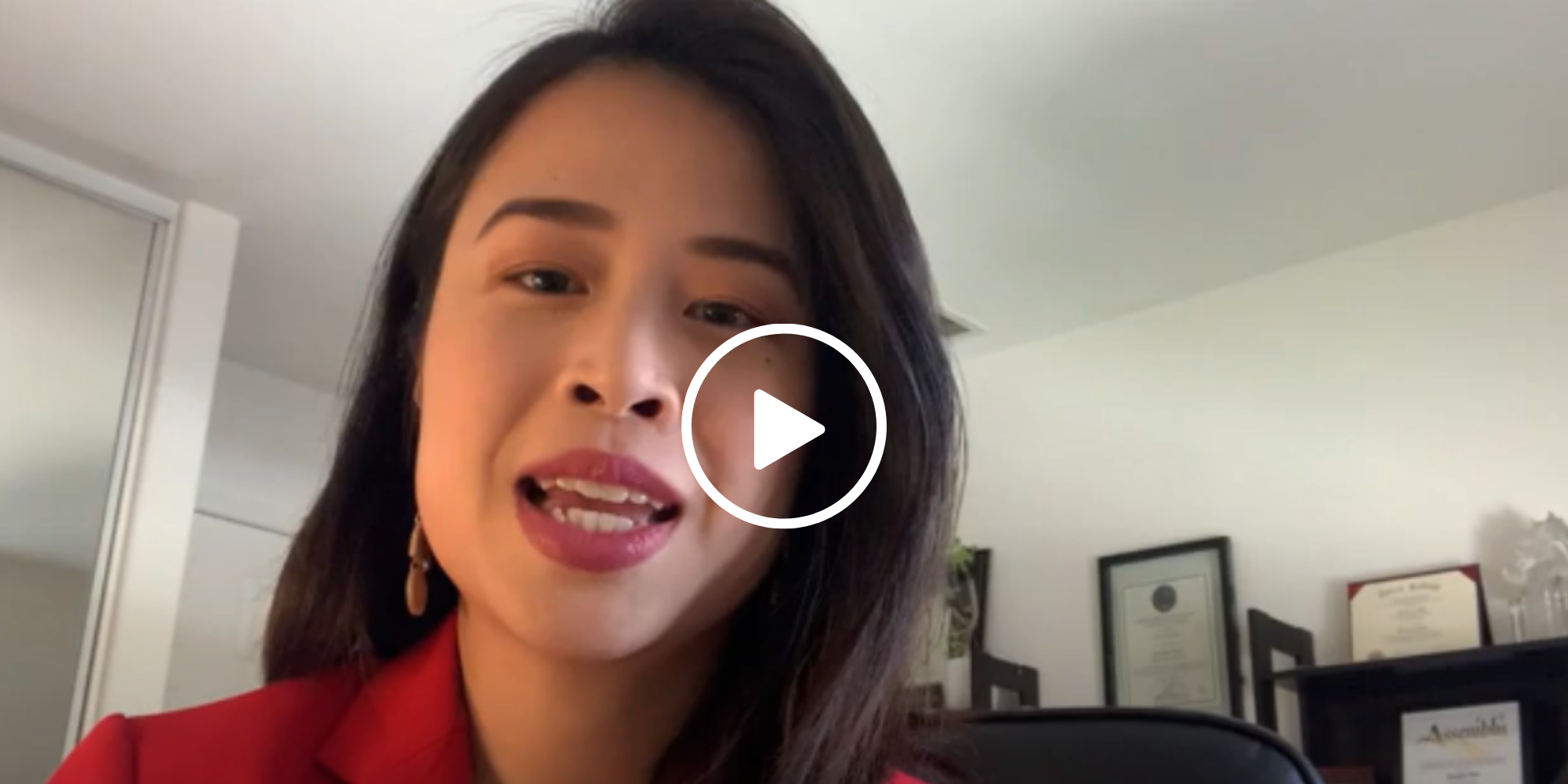 IGNITE women share what it means to be AAPI women and the importance of political representation.
View video here.
Transcript:
Jocelyn Yow: Happy Asian American Pacific Islander Heritage Month. My name is Jocelyn Yow, I am the Policy Manager for IGNITE National and I'm also serving as the mayor of my city. While this is a month for celebration and recognition, it is also a time for reflection and my mom, and I'll share a little bit about my family's story, my mom came to this country - she fled the Vietnam war, and she came to this country as a refugee. And my dad came from this small Malaysian village back in the 80s and he would always share this story about how he had never flown on an airplane. That was flying to the U.S., that was his first time on an airplane and he did not even know how to fasten his seatbelt. I always remind myself of their stories and I'm so grateful for both of them and I'm very, very proud of my parents but to think about just, for decades, my mom fled a war-torn country and three decades ago my dad, coming to the U.S., and here we are and now I'm here serving as the mayor of my city. We've definitely come a long way but it is certainly not enough. Just this past year we have had to deal with over 6,000 hate crimes reported and that's according to Stop AAPI Hate. But racism is not new in this country and we still have a long way to go, we still have to deal with the model minority myth and representation. Here in CA where we have one of the highest AAPI population, yet we only have one (1) AAPI woman serving in the State Legislature. Today we will celebrate and tomorrow we will continue this fight for our community.
Sara Guillermo: My grandfather on my mom's side actually came to America in the late 60/early 70s and came on a tourist visa just to visit. He then brought over two of my older aunts who were the first ones in my mom's family to immigrate. Then my grandmother came over and they had a very large family so at that point I think they had to wait 18-24 months to get a visa and to be able to bring on your next family member. So my family came over from the Philippines and they came in a little wave. My mom came when she was in her early 20s and came to America and then petitioned for me and I came when I was 2 and a half and my dad came when I was seven years old because you had to be married for seven years at that point to bring over your family members. So that's my mom's side, and my dad's side actually came to America starting from my father's petition.
Jocelyn Yow: Now that you're here, you grew up here, what does it mean for you to be an Asian American woman?
Sara Guillermo: Well I was born in the Phillippines, so I came over and lived there too for 5th and 6th grade because my parents were super needing me to feel and understand what it was like to be in community there. And I have really stellar grandparents so I needed to spend some time with them. Being in America and being an Asian American, and I also identify as Pacific Islander, is really thinking about how does that culture that you were born into and embedded into, how does that show up here. Because the melting pot of the U.S. and all the cultural assimilation, how does that actually show up, for a whole host of reasons. I think a lot about our culture as Filipinos and I think about what it means to welcome people in, what it means to just be a hospitable human being and all the different layers that fit into that. Then there's also the layers of what does it then mean in terms of all of the Asian hate that's happening in our country. I had an unfortunate incident with my uncle, one of my dad's best friends, recently, where he was a victim of Asian hate here in the Bay area. It's part of, we walk outside our doors and this is what we look like, whether people believe we're a different nationality or not, and there's a lot of shared assumptions that go with that. So it's part really being celebratory of who you are and where you're coming from, and also just being very realistic of what that means in communities where it's not 100% of anything. Nowhere in America can you be 100% homogenous of humans, that's not the bedrock of America.
Jocelyn Yow: For me, this month definitely it's been not only for celebration but also for a time for reflection and thinking how far we've come but at the same time, there's so much ahead of us.
Sara Guillermo: So much more to go.
Jocelyn Yow: Why does AAPI representation in politics matter and what impact do you want others to see and experience.
Sara Guillermo: I grew up understanding that Imelda Marcos, like you could be a female president in the Phillippines, and I was so confused when I got to America. I was in my Kindergarten classroom and I saw the image of all the men and I was like "What is wrong with that," so I think there's a huge component around representation for representation's sake. Then I also think when we're talking about women in political leadership, there has to be a path to get there.
May Nazareno: That's why AAPI and women's representation in government and politics matter. In fact, it's needed more than ever before, because who holds communities and families together, who are thinking about the large issues that are intrinsic to our democracy? It's women, it's mothers, and we know that children are our future and that future is growing more diverse and our government needs to reflect that growing diversity in its laws and its policies. We are at a tipping point where our country is growing more divided and hate is spreading like a virus and we need a diversity of perspectives, thoughts and experiences that can heal this divide and there's no better people than women who live closest to the issues at hand that can come up with innovative solutions to deal with this growing problem.