#IGNITETheVote For Immigrant Justice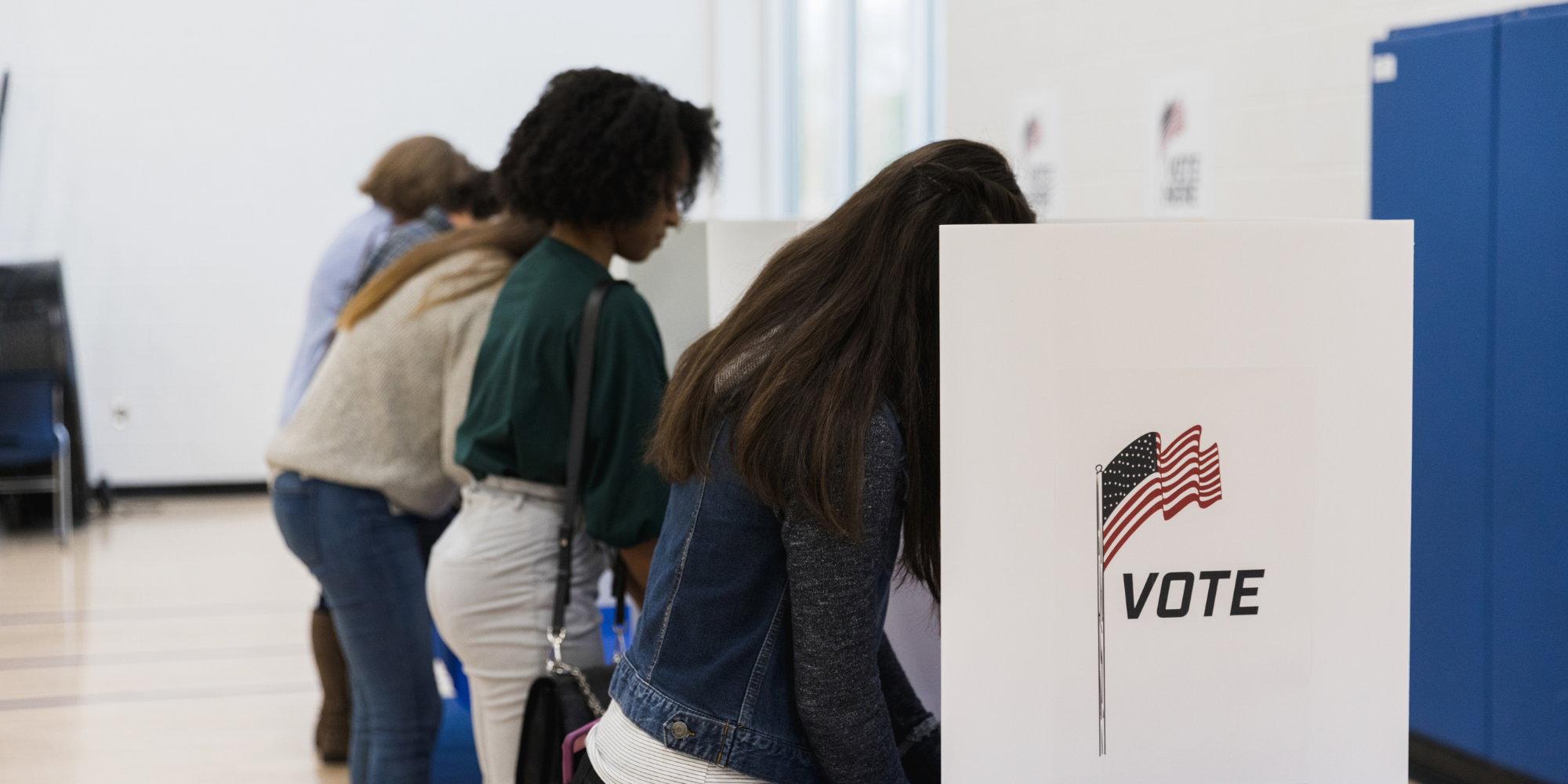 I was 13 the first time I clearly noticed the barriers I would face because of who I am and where I come from. At 13, I found out that I was undocumented. At the time, I did not know what this meant for me or for my future. I had so many questions about how my future would be shaped by my status, but this was also the moment where I realized that I still held the power to define who I was.
I realized that no law or paper could define my worth. During that time and still today, it makes no sense to me that legislators who know nothing about my story, my life, or who I am are able to make choices about how I get to live my life. It was this that made me get involved with politics.
I got involved with IGNITE at the age of 15. I started learning about how the political system works, how people can directly influence it and how policy has a direct effect on the resources my community has access to. With this knowledge, I learned that I could directly impact the issue areas that I cared about, one of the main ones being immigration. IGNITE prepared me to have the courage to share my story and my testimony in spaces where it hasn't always been heard. In 2014, I interned in the office of then-Senator Kamala D. Harris (CA) in Washington, D.C., and I took this as an opportunity to share the needs of my communities. Today, I work alongside detained community members in ICE custody. Much of my work in this space has been making sure that the testimony and experience of directly impacted folks is what is shaping change, policy and the closure of detention centers.
To say that my journey with policy and politics has been a rocky one is an understatement. It feels that the needs of our communities are only considered when they are added to a political agenda to win an election – especially immigration. DACA was launched in 2012, but it only served as a poor bandaid to the larger issue of immigraiton and the needs of our immigrant community. It left out so many undocumented people and further added to the narrative of a "good" and "bad" immigrant. DACA had a mixed impact in the community. I have DACA, and while it has helped me in obtaining secure employment that has translated to me having access to health care, being able to travel abroad (with limitations), and having access to resources that I couldn't otherwise access, I wish that all 11.3 million immigrants in our immigrant community had access to all of these things, too.
DACA is in limbo once again as it awaits a decision from the Fifth Circuit Court and with the midterms around the corner, immigration will continue to be a policy issue that candidates cannot ignore any longer. It will also be an issue that will continue to mobilize people to show up to the polls. While I cannot vote, I have remained involved in influencing policy and making sure that candidates remain held accountable for the promises they make to our communities. This November, I hope that the young women who do have the right to vote make their voices heard at the ballot box.
Since I was 13, I've known that the law won't save my community, but I know it has and will continue to have a great impact on us and on how we live our daily lives. Our immigrant community will continue to exist in this country unapologetically beyond the existence of programs like DACA and we will continue to fight for all the things our communities need and deserve. Our community will continue the work in all the issue areas that affect our communities to make sure that the voices of those directly affected by these issues are heard at the polls and in all necessary spaces to see change.
---
Note: As a non-partisan organization, IGNITE does not endorse candidates, parties or specific policies shared in the midterm election blog series. The series is an opportunity for IGNITE women to spotlight the issues and perspectives driving their vote in November.
If you are interested in contributing a blog piece, sharing your perspective on the issue(s) driving your vote, please contact deshani@ignitenational.org.