Gen Z women head to the California State Capitol to advocate for change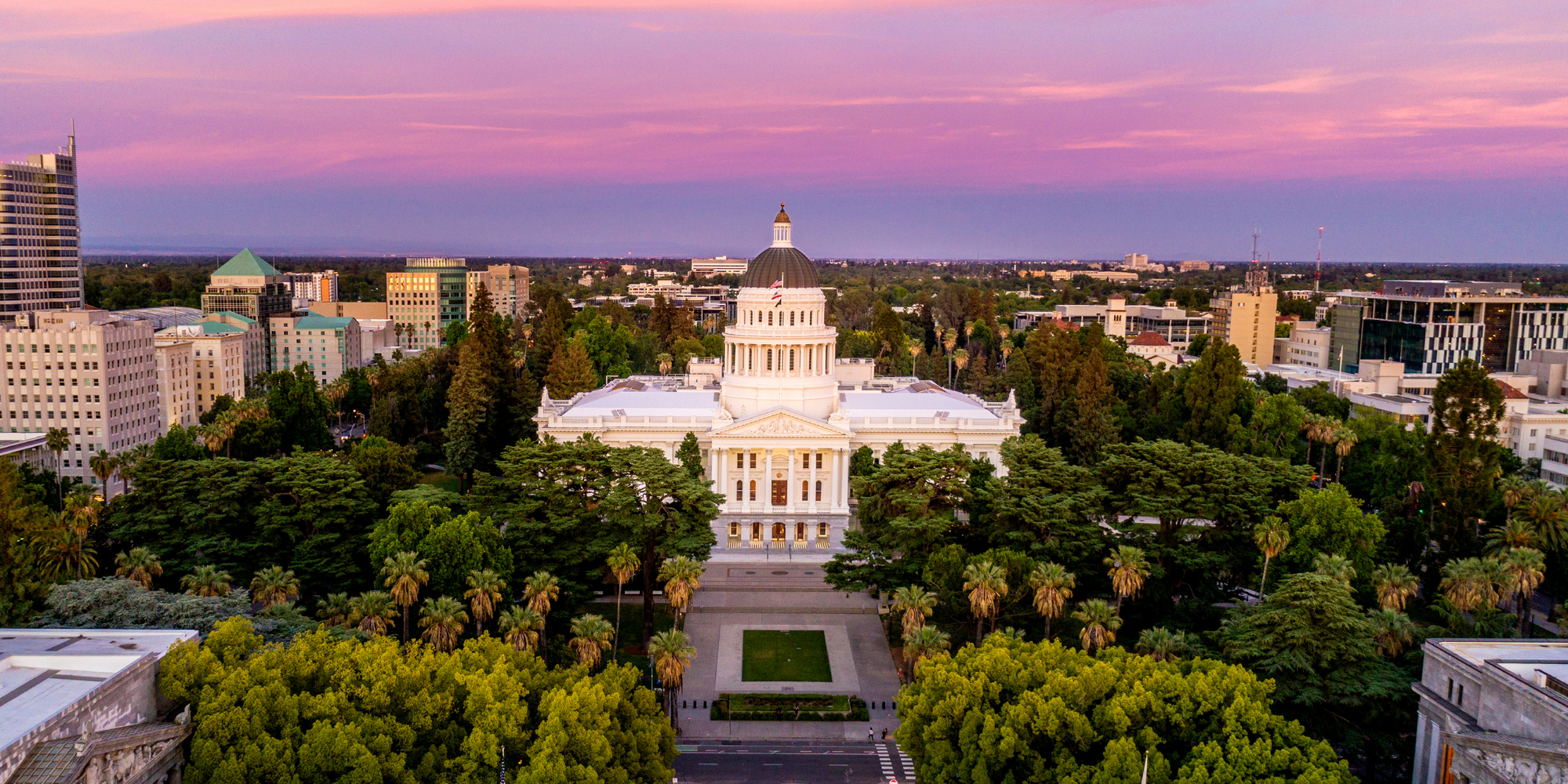 A woman born in 1998, I'm on the cusp of Gen Z, and many of us don't see ourselves as political in the traditional sense. That said, we know injustice when we see it, and we're more ready than any generation before to speak out about it. When we see issues affecting our communities, we step up and get involved. That's why more than 100 of young women are heading to Sacramento today for an advocacy day.
For some of us it is the loss of childhood friends in school shootings that persuades us to step up. Others find it unacceptable that 15% of college women in America can't afford menstrual products—a phenomenon known as "period poverty". In my case, the rise in hate incidents against Asian Americans and Pacific Islanders is an issue I've experienced personally. There are two bills in the legislature right now that attempt to address it and I want to speak with legislators about supporting them.
The capitol is too seldom swarmed with Gen Z women. Many of us have been cooped up during COVID and this is the first in-person advocacy event I've been to in more than two years. Yet across America, the picture of what political leadership is changing. Young women are running in record numbers for school board seats, we're getting elected to city councils, and we are showing: We have the power to make the difference.
Unleashing our political power doesn't have to mean running for office, either. It can be working on a campaign. It can be organizing with our friends to speak up on an important issue and get change. It can be writing for our newspapers. It can even mean posting a tik-tok video from a bomb shelter like one young woman in Ukraine.
If you're a young woman reading this, I urge you to recognize, you might have already been doing political work without realizing it. Rather than insisting on structural change, have you ever considered running for office and being the change you wish to see in your community?
The thing is, young women need to be asked seven times before running for office. And we used to get asked to do it much less often than men. It's time for us to all change our idea of what a political leader looks like, right back to how we talk about politics in elementary school. In grade schools, we rarely hear young women saying they want to be president, or mayor or a campaign manager. This rhetoric is changing now.
Young women need to be encouraged and empowered. Will you run for office? How about running for office? You should run for office, you know. And we're still only halfway there.
Women also make more effective legislators. Research shows we're more likely to work across the aisle to pass policies and that we demonstrate more spirit of collaboration to get things done. That's crucial for our democracy at a time when Americans believe political life is more divided than ever.
Most important of all, honestly, is this is a bipartisan thing. If we want gender parity in elected office, we need women in elected office from across the political spectrum. When we walk around the capitol today talking about legislation we'll be meeting with people from both sides of the aisle because that's how you get a bill passed. Demonizing the other side helps nobody. And that really is a statement you won't hear in political life too often.