Free period products will be available in Georgia's low-income schools in 2022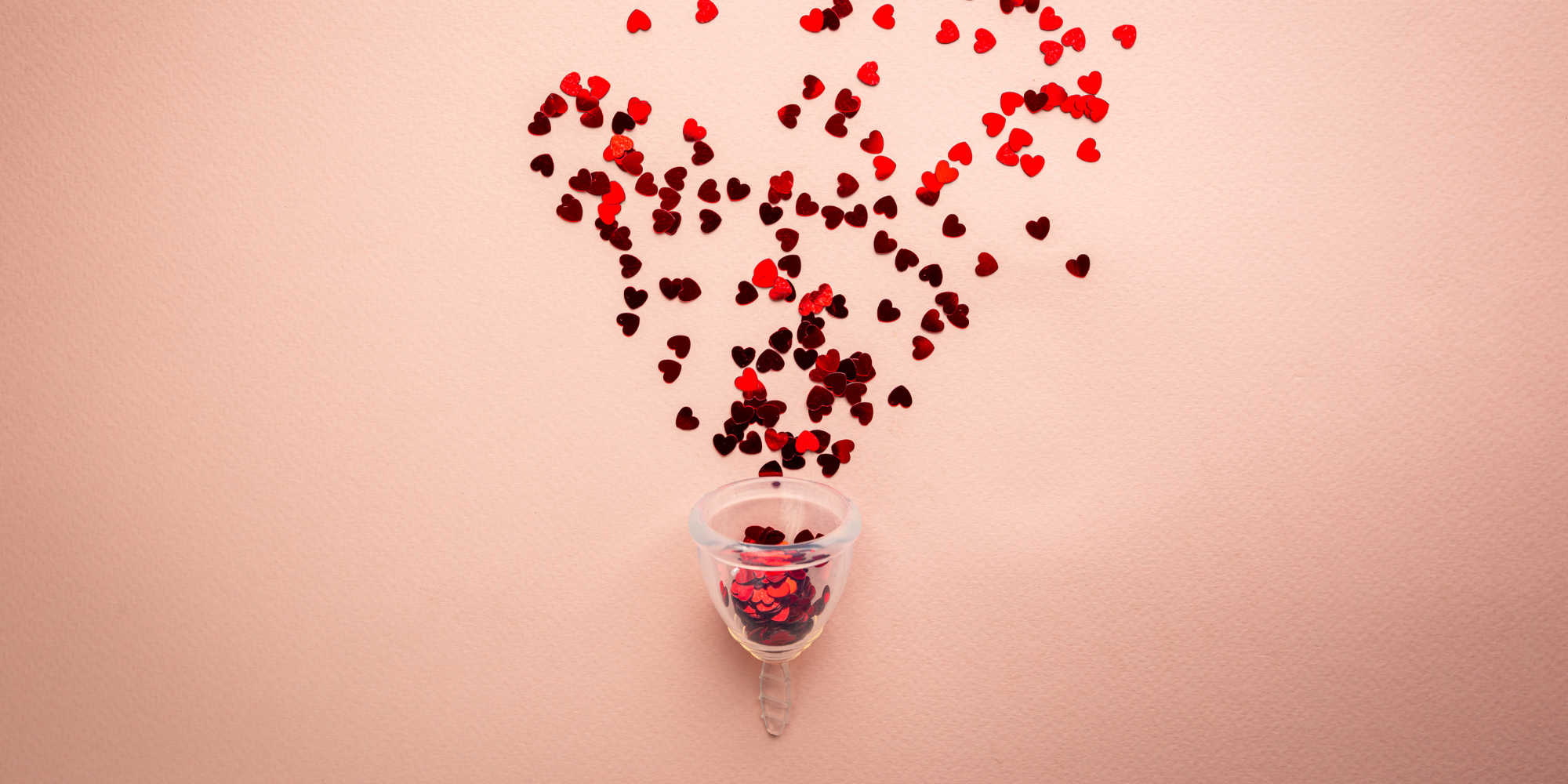 Georgia public schools in low-income areas will receive $1.25 million to address period poverty! The tampon tax adds to inequity and makes menstrual products that much more inaccessible to many. IGNITE and our young women have been tirelessly advocating for elected leaders across the country to address this inequity.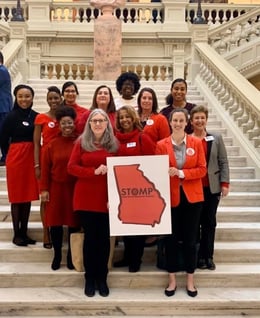 IGNITE Atlanta Fellow Loren Walter has been on the ground in Georgia ensuring that young people's voices are being heard. Learn more about what this news means below.
The below information is from the Georgia Stop Tax On Menstrual Products (STOMP) coalition. Learn more about the coalition here.
A Factsheet to Support Implementation, April 2021
A $1.25 million budget addition from the 2021 Georgia Legislative Session will be distributed amongst Georgia school districts in the 2021 - 2022 year, so that schools can provide menstrual products to students at no charge.
What was the purpose of this budget addition, and what does it mean for students?
Schools should seek to create environments that remove the stigma of menstruation and ensure no pupil lacks access to a period product when needed at school. Recent research documents that nearly one in five American girls have either left school early or missed school entirely because they did not have access to menstrual or 'period' products. A lack of access to period products or lack of preparedness for menstruation is known to negatively impact young girls, at times rendering them anxious during their entire period. Reducing student experiences of anxiety and stress, which markedly impair memory retrieval, and combating student absences, are important to the continued improvements in the education of Georgia's students. By providing menstrual products for free to students, state legislators hope to alleviate the burden of period poverty and improve students' ability to participate in their education.
Which schools will receive this money?
Each district will receive money based on CEP percentages. School principals must request this money from District Superintendents. There are no restrictions: elementary, middle, and high schools are eligible for these funds.
What are best practices for purchasing period products?
Participants in this program are encouraged to explore bulk purchasing agreements to get the most affordable products. Districts can purchase as a whole, and schools as well as districts can explore purchasing partners including but not limited to food banks, hospitals, and healthcare systems - especially those already connected to the school system via school nursing contracts.
What are best practices for distributing these products?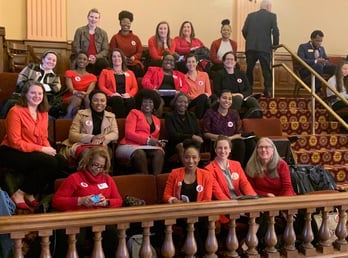 A successful implementation of this program has the potential to assist students develop healthy hygiene practices and attitudes about themselves and this normal part of life. Schools should make decisions based on what works best for their students. A few examples of distribution models are listed below, with brief pro's and con's:
Place product in restrooms, with a small sign explaining why the products are available and wh
o to notify if the product is running low. This model allows the least amount of disruption in the student's day when they need product.

Some school officials have raised concerns about students abusing the products if they are readily available. Educating the students why these products are available is helpful if there are concerns.
Some school officials have also been concerned about "hoarding" of the products. Over time and with education, if students know these products will be readily available, students will know they don't have to prepare for future needs.

Keep and distribute products from the School Nurse or School Counselors' offices. When students come to one of these staff members to get products, it offers a contact-point for the school staff to check in on the student.
Keep and distribute products from the classrooms of participating teachers. If teachers want to opt-in to being a classroom where students can ask for product, the school can decide on a way of notifying students which classrooms have the product. This method allows for a bit of a hybrid between the two prior models, offering additional convenience while also providing for staff-student contact.

For example, in Marietta High School, participating teachers have a laminated paper sign that says "It's A Girl Thing" hung on their door or white board.
How can schools ensure students aren't shamed for product need?
Students cannot be charged for these products.

No probing questions about the students' ability to purchase these products. These products are available to all who ask.
No comments about a lack of preparation and/or planning.
If possible, use this opportunity to educate about appropriate hygiene practices and the need to change products at recommended time intervals.
What can be done to increase awareness about the availability of these products?
Back to school flyers or announcements can be used to let students know products are now available. Flyers are another way to get the word out to students - possibly in restrooms, locker rooms, or school nurse's or counselor's office(s). We have included sample content below.
For More Information:
For more information about best practices, please visit www.GeorgiaSTOMP.com or contact GeorgiaSTOMP@gmail.com.
Discover how you can become an advocate here.