4 ways to celebrate Native American Heritage Month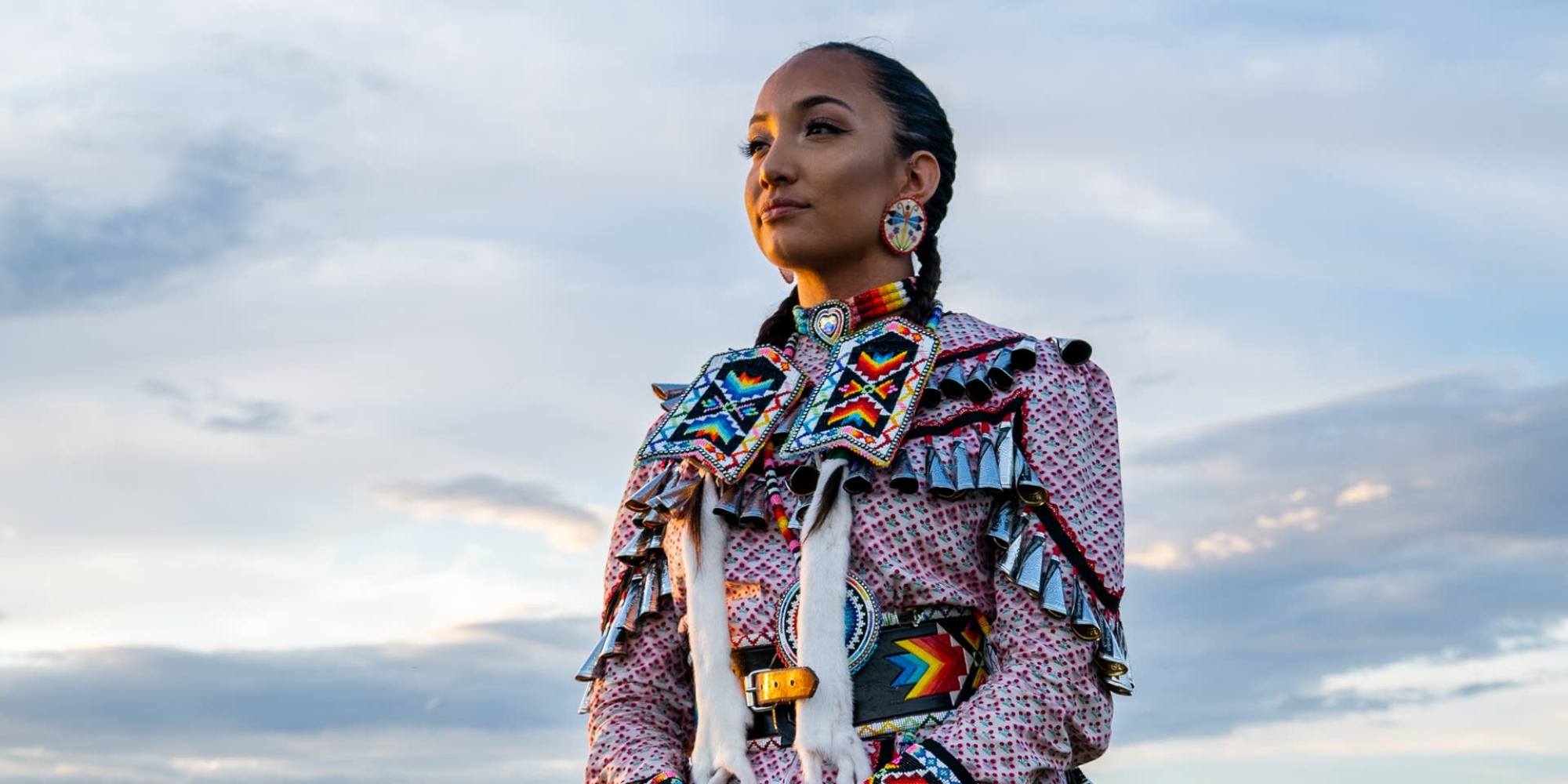 Native American Heritage month (NAHM) has come a long way from its standing roots in 1986 when President Reagan proclaimed the week of November 23-30 as the official "American Indian Week." In this article, we will note several ways to celebrate and commemorate Native American Heritage month virtually and physically.
Acknowledge important dates
In addition to educating ourselves about Native American history, there are also many important dates throughout November and the rest of the year that are significant. For example, November 19th is Red Shawl Day which commemorates the large number of Native Americans, especially Native American women, who go missing and are murdered each year. Wearing red symbolizes the loss of lives and raises awareness about what's happening. This is just one way to show respect to the Native American community, whose stories often go untold. You can also learn more about Native American history and Native women leaders who made a huge impact on the course of history.
Learn about Native culture
Another great way to celebrate Native American culture is to learn more about it and participate in a respectful way. It's important to note that there are many different Indigenous tribes across America, and each tribe has their own special culture and traditions. Food is an important part of culture, and there are a lot of Indigenous recipes that incorporate different ingredients. Celebrate NAHM by trying out these dishes, many of which originate all the way from northern Alaska to modern-day New Mexico. Also, there is a recipe book, "New Native Kitchen," where you can find delicious recipes that specifically celebrate indigenous cuisine (check out these Native-owned bookstores). You can also learn about Native culture by visiting virtual museums and following Native activists on social media to learn about their experiences firsthand.
Become an advocate
Native communities are especially impacted by politics and policies. Throughout history, they've experienced and continue to experience voter suppression, a lack of access to resources, wage gaps and a lack of representation. Take action to help make a lasting change by raising awareness and uplifting Native voices. IGNITE champions bills such as the Freedom to Vote Act and the Paycheck Fairness Act, so be sure to take a moment to advocate for these bills here. By reaching out to your legislators, you can help make a huge difference.
Support Native American creators
Indigenous peoples deserve to have their stories told and heard. There are many movies, short films and documentaries that tell the stories of Native and Indigenous people from their perspective. Native Americans are sharing their stories by writing, directing and developing content. Here are some films to look into that shed light on their experiences. Check out these books written by Native authors.
There are also so many businesses owned by Native Americans across the country. By supporting Native-owned businesses, we are celebrating Indigenous peoples' heritage through supporting the products that represent their culture and learning about the significance. The top 20 Indigenous and Native-owned businesses can be seen here.
As we continue to learn about Native history and celebrate Native culture, it's important to do so in a respectful way. Make sure to check out this article on what not to do during Native American Heritage Month.
Recommended Reading
What is Native American Heritage Month
Unsung Native American sheroes who should have been in your history books
Books you should be reading during Native American Heritage Month