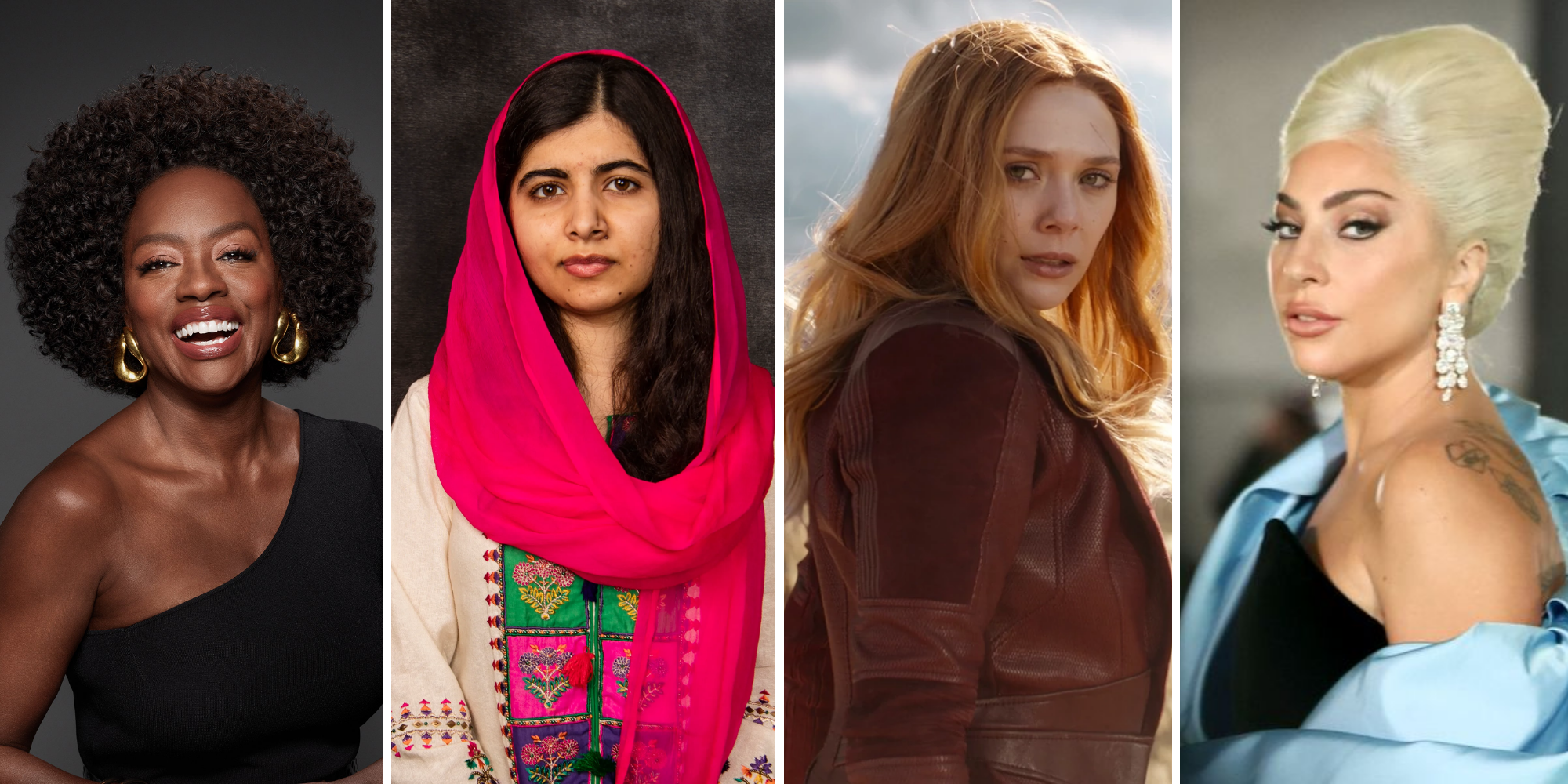 Sometimes, we all need a reminder of just how powerful we are. Check out these 22 quotes from a few of our favorite characters and celebrities to help you own 2022.
"It may feel impossible, but sometimes, you just have to take the first step, even before you're ready. Trust me." - Raya and the Last Dragon

"I know my value. Anyone else's opinion doesn't really matter." - Agent Carter

"You're born worthy, and I think that's a message a lot of women need to hear." - Viola Davis

"Don't sit down and wait for the opportunities to come. Get up and make them." - Madam C.J. Walker

"If you aim at nothing, you hit nothing." - Shang-Chi and the Legend of the Ten Rings

"If you don't like the road you're walking, start paving another one." - Dolly Parton

"I Can't Control Their Fear, Only My Own." - Scarlet Witch

"Don't let anyone speak for you, and don't rely on others to fight for you." - Michelle Obama

"Taking on a challenge is a lot like riding a horse, isn't it? If you're comfortable while you're doing it, you're probably doing it wrong." - Ted Lasso

"You define beauty yourself, society doesn't define your beauty." – Lady Gaga

"Everything is possible, even the impossible." – Mary Poppins Returns

"The most common way people give up their power is by thinking they don't have any." - Alice Walker

"You must always have faith in people. And, most importantly, you must always have faith in yourself." - Elle Woods

"We realize the importance of our voice when we are silenced." - Malala

"I believe great people do things before they are ready." - Amy Poehler

'You've always had the power my dear, you just had to learn it for yourself.' - Glinda the Good Witch

"Fight for the things that you care about, but do it in a way that will lead others to join you." – Ruth Bader Ginsburg

"A woman with a voice is, by definition, a strong woman." - Melinda Gates

"This is your moment. Own it." - Oprah Winfrey

"I need to see my own beauty and to continue to be reminded that I am enough, that I am worthy of love without effort, that I am beautiful, that the texture of my hair and that the shape of my curves, the size of my lips, the color of my skin, and the feelings that I have are all worthy and okay." - Tracee Ellis Ross

"When I dare to be powerful — to use my strength in the service of my vision, then it becomes less and less important whether I am afraid." - Audre Lorde

"They'll tell you you're too loud, that you need to wait your turn and ask the right people for permission. Do it anyway." - Alexandria Ocasio-Cortez
Ready to own your #PoliticalPower? Start training with IGNITE today!