Why's it so hard to vote in Wisconsin?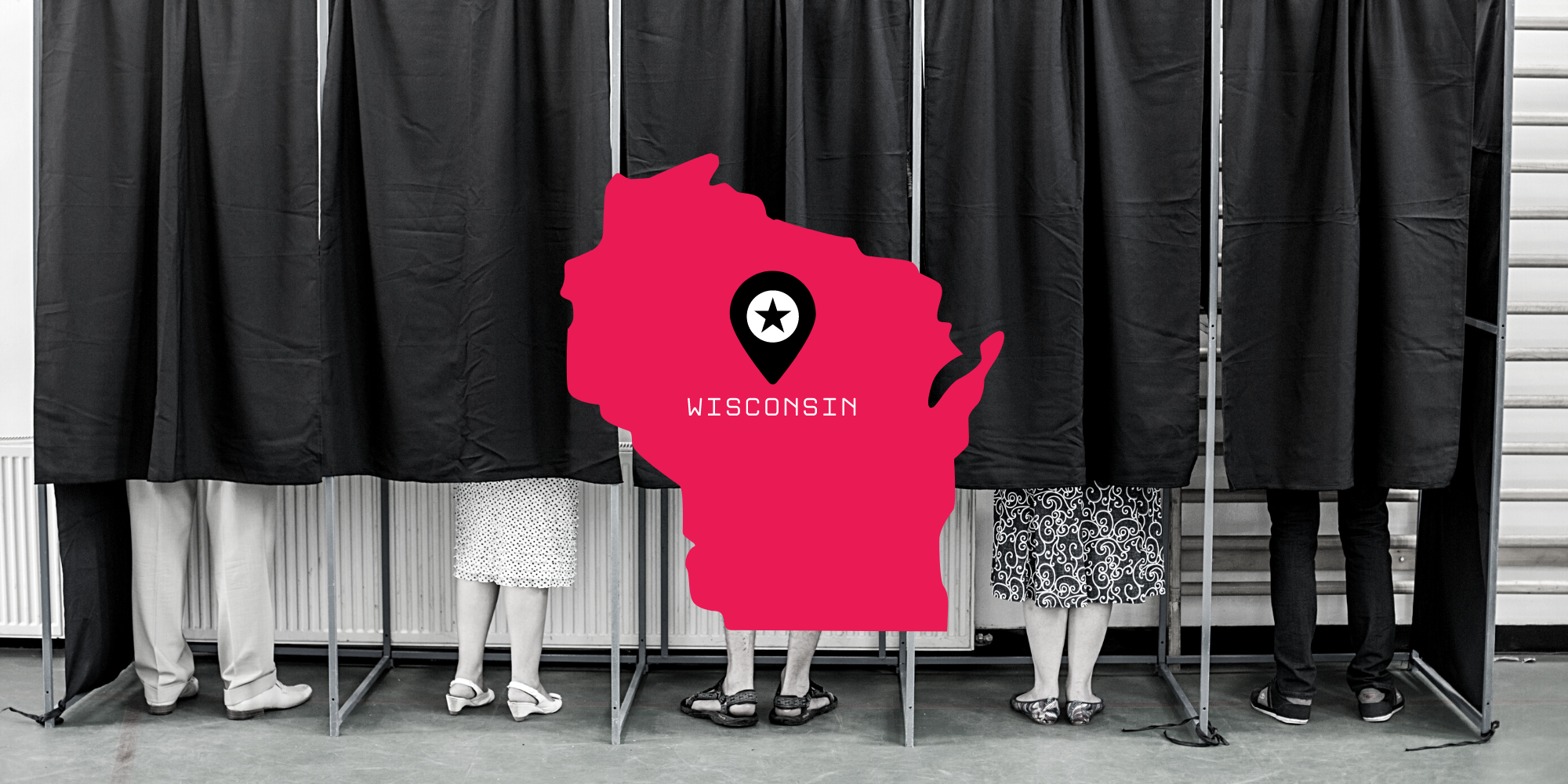 Believe it or not, Wisconsin used to be one of the easiest states to vote in. Other states looked to the Barger State as a golden example of voting. Things have been steadily changing, though.
With recent rounds of elections have come deliberate efforts to suppress some voters. Especially black people, college students and low-income residents. Here are some of the ways it's gotten more difficult to vote in Wisconsin in the last 10 years:
If you've already voted, woohoo! You're a real champ for conquering all these blocks.
If you haven't voted, you now know some of the hurdles you may face. Armed with Wisconsin voting knowledge, you'll be prepared to jump these obstacles and finish the race.
We want to make sure your vote is cast and counted in Wisconsin. Keep reading to find out all you need to know.
---
Before You Vote: Make Sure You're Registered
Before you can request a ballot or vote, you need to be registered to vote. The address that you register with will dictate what's on your ballot and where you vote. In Wisconsin, you can register to vote online, by mail or in person.
---
Go Vote!
You have a lot of options when it comes to how, when and where you can vote. We encourage you to vote early if you can, to avoid crowds and ensure your ballot's received before the deadline.
Voting by Absentee/Mail-In Ballot
Voting by absentee or mail-in ballot is available to all Wisconsin voters; no excuse is needed.
The deadline for

requesting an absentee ballot

is 5pm on October 29. You can request an absentee ballot by email, online or by fax.

You need to provide an

acceptable photo ID

to get an absentee ballot request (unless one's already have one on file).

Read and follow the detailed instructions for completing your absentee ballot

. There are

witness, voter information and signature requirements

you must follow in order for your absentee ballot to be counted.

Your absentee ballot can be returned to your municipal clerk's office by mail, in person or online.

Find your municipal clerk's office

.

If returning your

ballot by mail

, the recommendation is to mail it in by October 27.

Your municipal clerk's office must receive your absentee ballot by 8pm on Election Day.
Early Voting (aka In-Person Absentee Voting)
Early voting is open to all Wisconsin voters; no excuse is needed.
Wisconsin's early voting is done via in-person absentee voting.

Refer to the info in the

Voting by Absentee Ballot

section above.

You can request your absentee ballot in advance or when you show up to vote at the municipal clerk's office.

In general, in-person absentee voting is open until November 1. Dates and times can vary by location, though, so be sure to check your municipal clerk's office.

You'll need to show an

acceptable photo ID

to cast your in-person absentee ballot.
Election Day Voting In Person
It can be very exciting to cast your vote in person at an official polling station on Election Day! Totally understandable why you'd want to go this route. The key to making the day a success is being prepared.
Voting in Person: COVID-19 Precautions
Voting IRL can be as safe as going to the grocery store. The key is to follow CDC guidelines for coronavirus prevention and good ol' common sense. To recap, though, here are the highlights:
Before you go to the polls, screen yourself for any new symptoms of COVID-19. If you feel ill, do not go to the polling place! (You don't want to chance getting others sick.) You should be able to find an alternate way to vote.

Observe social distancing. Try to keep at least 6 feet between yourself and others.

Minimize the number of surfaces you touch and the amount of time you're touching them.

Bring your own pen.

Bring some cotton swabs. You can use them to push buttons on the voting machines (if your machine has buttons).

Consider wearing disposable gloves.

Bring your own hand sanitizer. Disinfect your hands when you enter and leave the polling place.

Wear a face covering. Make sure it's over your nose and mouth. Some people also like to wear a face shield or other eye protection.
---
After You Vote
Once you've submitted your ballot, it may be a good idea to track it. You can track your ballot to make sure it was received and there were no problems with it.
---
tl;dr
So you live in Wisconsin, a state where it's notoriously getting harder and harder to vote. This needn't keep you from casting your ballot. It's beyond important for you to make sure your voice is heard by having your vote counted.
To blow away any barriers to voting, make a voting plan. The info above for voting by mail or in person (early or on Election Day) should help. But here are some quick links to give you jumpstart:
Get your friends and family involved, too! Staying civically engaged can be simple and enjoyable. And, if you need some ideas on how to have a winning Election Day, check out these tips.
Let's #IGNITEthevote together! The first step is preparing yourself to vote in your state.