Where Was President Biden's State of The Union Love for Gen Z?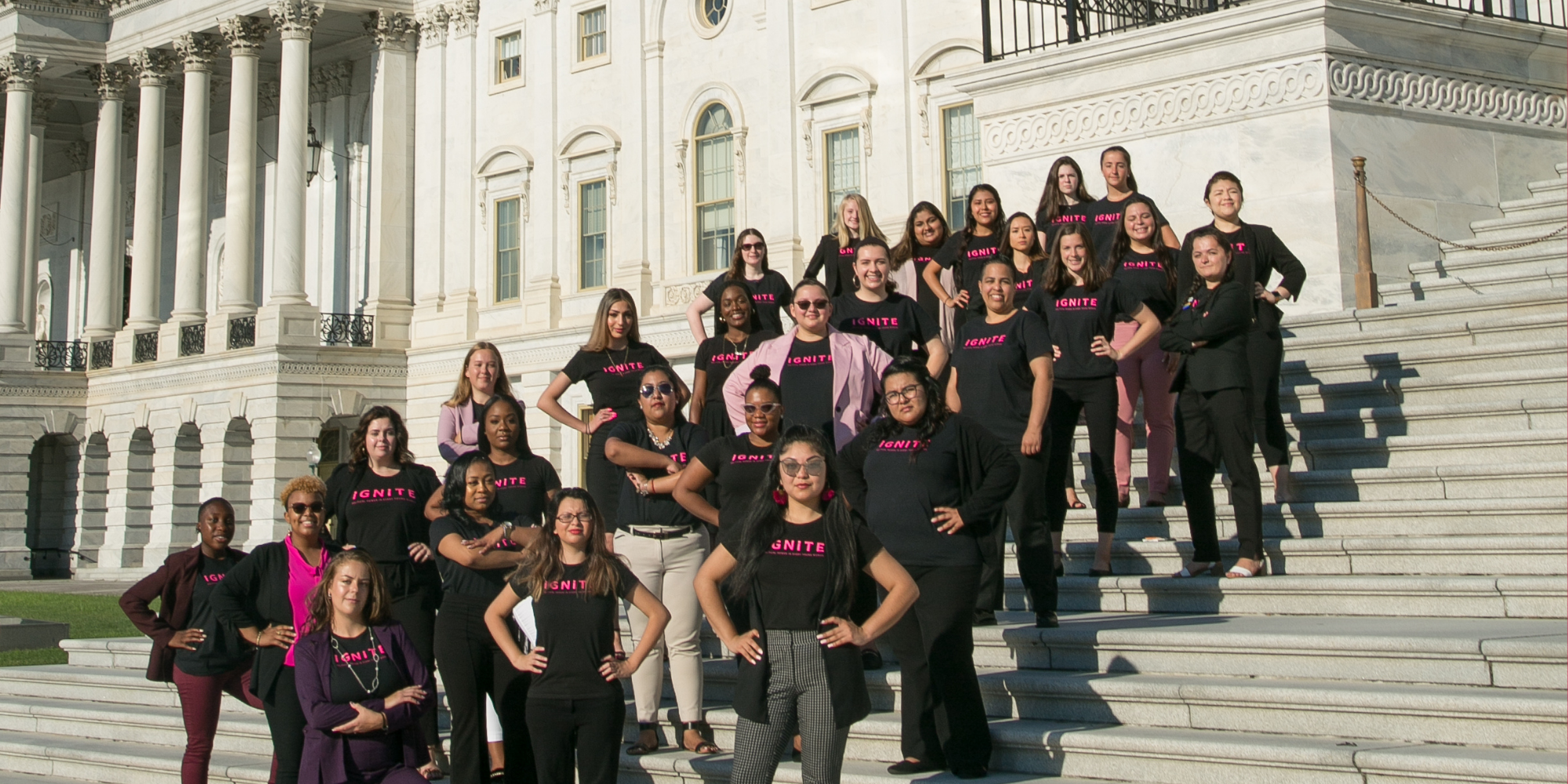 I'm a 22-year-old young woman. I was in front of the White House for President Biden's State of the Union Speech, delivering a response on behalf of young people.
It was refreshing to see two women—Vice President Kamala Harris and Speaker Nancy Pelosi—seated behind the president as he delivered the speech, for the first time. I am glad the President spoke about getting Americans the mental health care they need. I am ecstatic he has nominated Judge Ketanji Brown Jackson as the first Black woman to sit on the Supreme Court. I am happy that he spoke about reducing the cost of childcare, improving infrastructure, and lowering the impact of inflation. But the bottom line is that my peers and I need more convincing that the President appreciates the millions of Generation Z first-time voters who turned out in record numbers at the last election.
We're an unusual generation. We do not see ourselves as political in the traditional sense. We are less likely to align with one party or the other. Instead, we are drawn into politics because of issues we see affecting our communities. We realize that if we don't show up to make policy, then these issues get decided without us.
In my case, gun violence drew me in. I grew up just north of Miami in Florida. In my senior year in High School, 2018, one of the deadliest mass shootings occurred in my backyard in Parkland. My childhood classmates were shot and killed. The tragedy devastated my community in Florida and sparked a sense of urgency in young people across the nation. We marched on Washington and started a movement. We made sure to say "never again" when we had the ability to vote in our first Presidential election. We encouraged each other to vote by texting, phone-banking and on social media.
There have been 50,000-gun violence deaths since President Biden's last State of the Union address. He made campaign promises to save lives with common sense gun safety policies, but few of them have come to pass. The stalling of the Build Back Better Bill means a planned investment in community violence intervention programs did not happen. Universal background checks did not happen. Ethan's law for safe storage requiring guns to be properly stored so that people under 18 cannot access them did not happen.
The midterms are going to be close, and it is disheartening to get young Americans to the polls if we are told we can make change if we vote, but when we vote, few of those promises are kept. Meantime on Twitter, people are urging us to show up for the midterms like the people showing up to resist the Russian invasion in Ukraine.
We are calling on President Biden to declare gun violence a national public health crisis and appoint a Director of Gun Violence Prevention. It is not just on gun violence that young people are becoming increasingly politically engaged, either. From education to immigration to climate justice and the environment, to creating jobs for the future, and reducing student loan debt we are increasingly making our voices heard because these issues are our reality. Speaking of which, I did not hear President Biden mention cancelling student loan debt, either. Even though it is something he spoke about on the campaign trail.
Meanwhile, young people are beginning to see that we have the power to make a difference. We are building a pipeline of future leaders. We could be your next school board member, your next state legislator or mayor. Young women could sit side by side to the President of the United States. We could be the President of the United States. We see the opportunity to make a lasting difference in our communities.
I hate to sound so skeptical about the ability of previous generations to effect the change we're seeking. But the truth is, we need to see more evidence that our concerns are being taken seriously. I want to retain a sense of optimism and hope about the future. For now, as we look to our leaders for change, we will continue to keep each other safe and enact these changes in our daily lives.