We witnessed accountability - Here's how we continue the work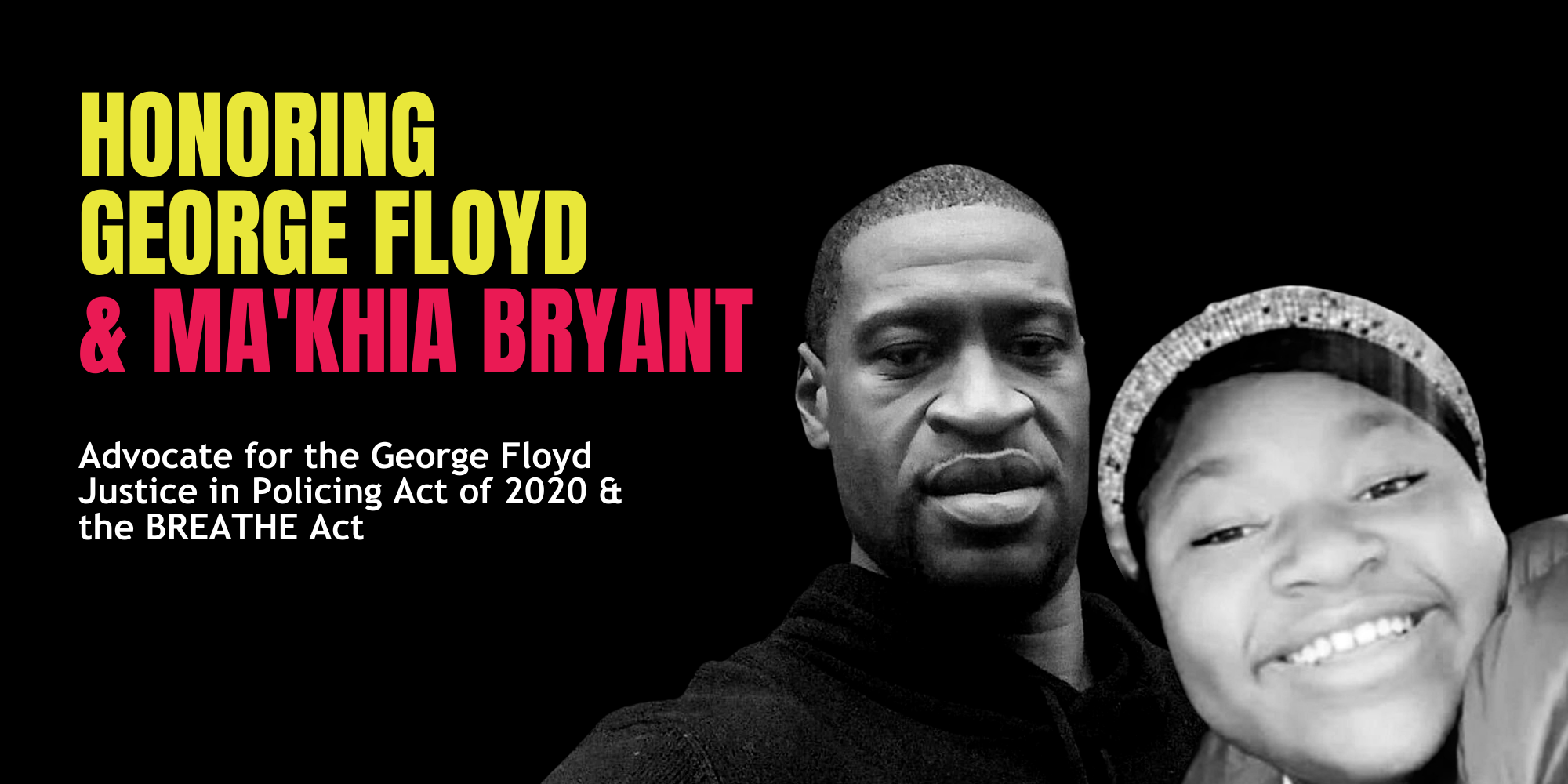 On Tuesday, April 20, 2021, we all witnessed one of the most critical verdicts of our lifetimes that is setting the precedent for future generations. We witnessed accountability - a step in our journey to dismantling systemic racism in the United States. While this is a step towards justice, the work persists. No matter what the verdict was, it will not bring back George Floyd. When we say BLACK LIVES MATTER, we mean we should have the right to live, that people should see all people as humans, and that we should create a world where it is set up for people to thrive.
Until each of our lives are valued, until we all have the right to live regardless of our color, creed, or identity we can never achieve full justice within a system that by design is setup to devour and destroy lives.
It's going to take us all to disrupt current systems and establish a new democracy, one that is built with us all in mind.
In the words of Shay Franco-Clausen, our IGNITE West Coast Program Manager, "this verdict was a chia seed in an ocean," so as we celebrate this incremental win we understand the fight continues and we must not be distracted or misled . Because as the verdict in the trial for the murder of George Floyd was being announced, a Black girl named Ma'Khia Bryant was killed by police at the young age of 16. We must move forward in this work with a sense of urgency, how many more lives should they claim before we truly get about the business of dismantling these systems? Being silent is being complicit, and in the words of Dr. King "He who passively accepts evil is as much involved in it as he who helps to perpetuate it. He who accepts evil without protesting against it is really cooperating with it."
Two ways to take immediate action
Advocate for H.R.1280 - George Floyd Justice in Policing Act of 2020 to continue to honor George Floyd.

This bill addresses a wide range of policies and issues regarding policing practices and law enforcement accountability. It includes measures to increase accountability for law enforcement misconduct, to enhance transparency and data collection, and to eliminate discriminatory policing practices.

Call or email your representatives using our advocacy tools

.

Advocate for the BREATHE Act. This bill divests taxpayer dollars from brutal and discriminatory policing and invests in a

new

vision of public safety—a vision that answers the call to defund the police and allows all communities to finally BREATHE free.

Call or email your representatives using our advocacy tools.
Change-work is hard work. First we must examine ourselves and hold ourselves accountable on how we can better show up for our communities. We need you to run for office, we need you to be the law makers, and Judges. We need YOU. Lastly, we need you to lift as you climb, "we can't go it alone."
Resources
Mental health resources
Power to the People
We must continue this urgent work to codify new laws, reduce - and one day - eliminate police violence, hold officers and departments accountable, and ultimately, get justice for lives lost. Power to the People prepares you to apply for a seat on your local Police Oversight Commission.
Sign up to be notified about future training sessions.