Women's History Month 2023: Uplifting Today's Changemakers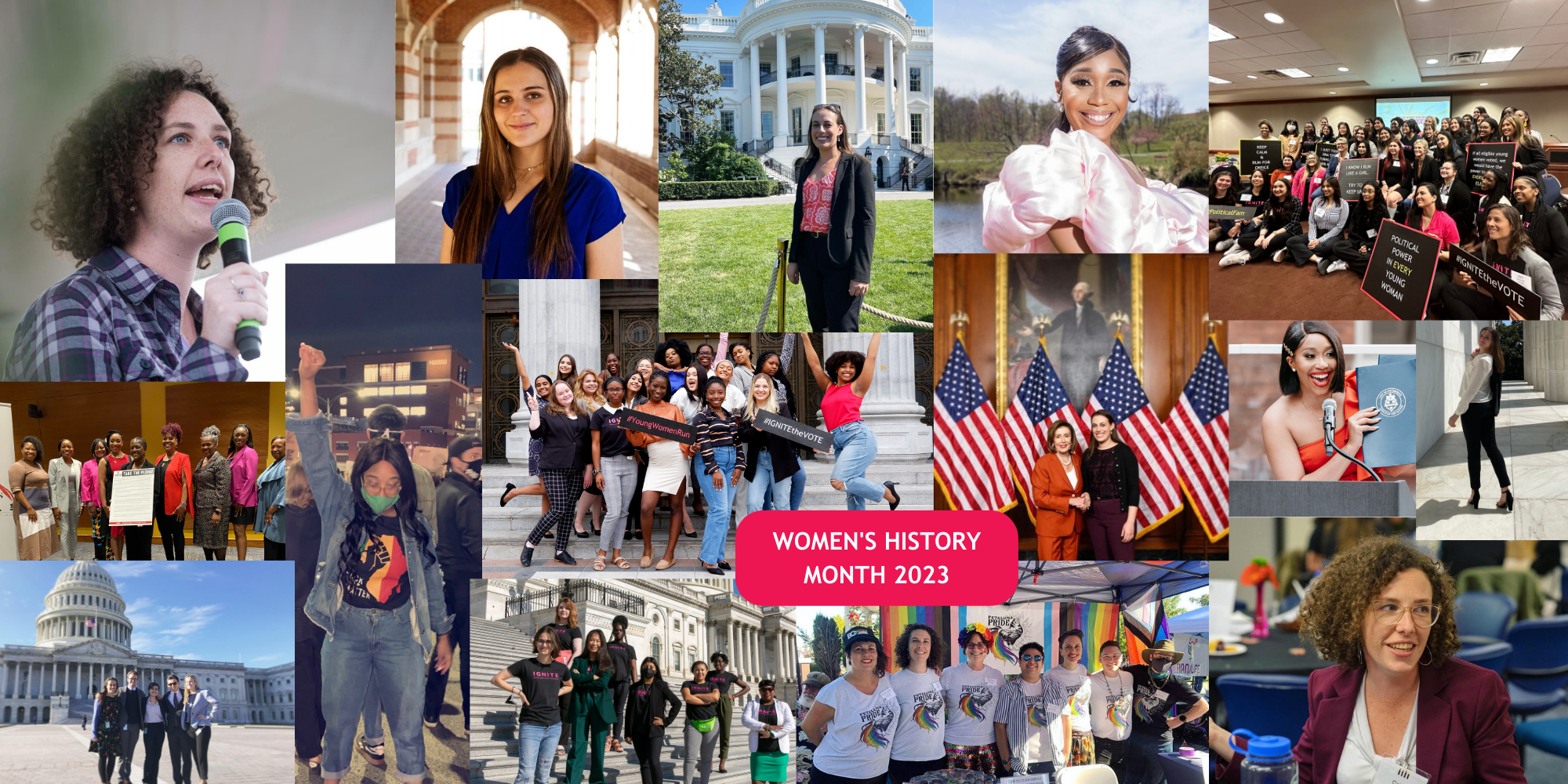 Happy International Women's Day! Throughout Women's History month, IGNITE will be highlighting some of today's young changemakers. These IGNITE leaders are making an impact on their communities through advocacy, policymaking, organizing and much more. Keep reading to learn more about their work!
Alexis Walker
Alexis is IGNITE's Pittsburgh Fellow. She's been able to make a difference for women in marginalized communities throughout her city by fighting for pay equity and encouraging other young women to make a difference.
When a gender equity study was released in 2019 by the University of Pittsburgh detailing how Pittsburgh was the least livable for Black and Brown women, Alexis wanted to help make a change.
Thanks to her, young women all over Pittsburgh are taking charge in the advocacy space and demanding pay equity, tuition changes, and so much more.
Alexis was able to use IGNITE resources and training to build a coalition of young women ready to own their political power.
Check out the video to hear from Alexis!
Eve Levenson
Eve was introduced to IGNITE at an IGNITE the Capitol advocacy event. From there, she's used IGNITE's resources to help make a difference in the political space and encourage young people to impact policy at the highest levels of government.

From political campaigns to youth coalitions, Eve has worked tirelessly to make a difference in her community. Too often, she said, Eve heard about terrible things happening in the world and didn't know how to help. Entering the political space has given Eve the opportunity to make an impact.

Eve has also used her political and organizational network to encourage Gen Z activists to advocate for what they believe in.

Check out the video to hear from Eve!
Caitlin Quinn

Caitlin came to IGNITE to find more ambitious young women just like her. She used that ambition to fuel her interest in her local community and eventually ran for her local school board and won!
"IGNITE made me realize that ambition was an asset and that young women are valuable, even though the world often tells us that we're supposed to "wait our turn" to seek power or run for office. On the School Board, I have worked with my colleagues to open a new dual immersion school in a district with no other dual immersion schools, seat student board members for the first time in our district's history, get Pride flags flown at every campus each June, do an intensive equity study of our schools and district, end our contract with the local police to have officers on campuses, get menstruation products on each campus before the state law required it, and initiate the creation of ethnic studies coursework before the state required it."
Sara Gibson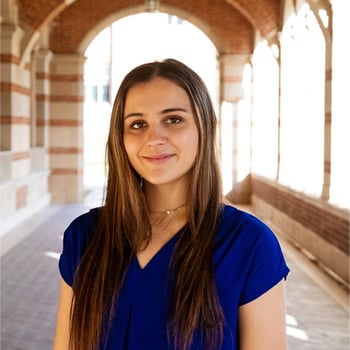 Sara co-founded her IGNITE chapter at UCLA. She saw a need for fostering a community of young women who want to make a difference in their communities and stepped up to meet it. With her IGNITE college chapter, Sara has lobbied for bills in her state legislature and worked to make her campus a safer place.
"Last year, IGNITE at UCLA lobbied for the expansion of AB 367, which called for free menstrual products in public schools. I also wrote and helped circulate a petition that eventually led UCLA to address menstrual inequity by placing free menstrual products in all campus bathrooms. We also led a clothing drive after the initial Roe decision leaked and donated over $1,000 to support women in states with limited abortion resources. This year, we mobilized all of our efforts to expanding rape test kit access for all UC Students. Sometimes, advocacy work can feel overwhelming and slow-moving. But I recommend celebrating every small win!"
Young women all over the country are stepping up to make a difference. Let's honor them by continuing to build a diverse coalition of young women who are determined to make a difference. If you can see yourself becoming a changemaker, check out IGNITE's programs and get involved today!