The Senate must pass The CROWN Act to end hair discrimination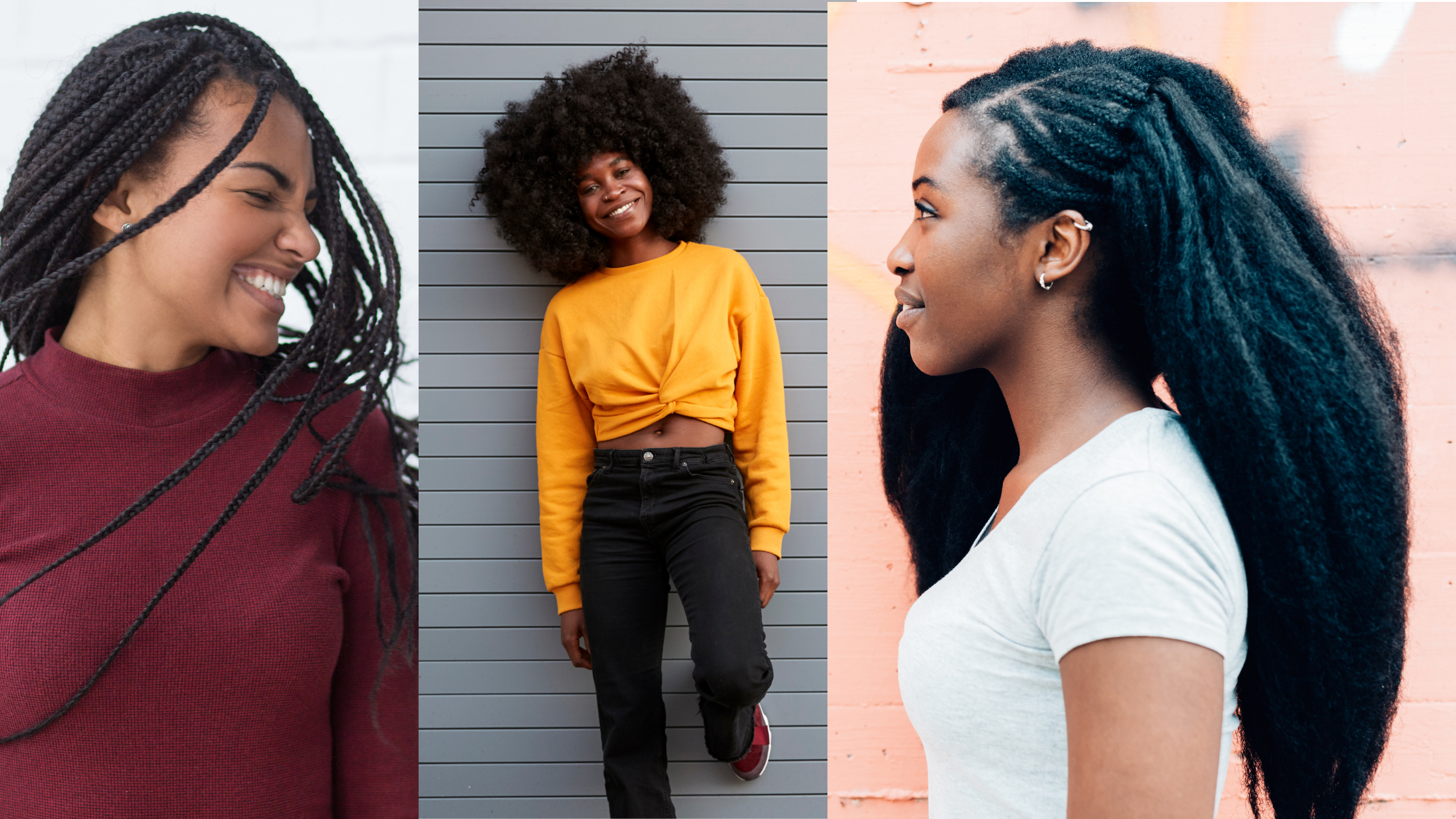 In 43 states, it is still not illegal to discriminate against a person in the workplace or in schools because of their hairstyle. This discrimination is a source of racial injustice with serious economic consequences for Black people, especially Black women. How do we end this? By passing The CROWN Act.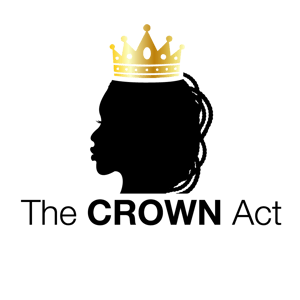 IGNITE is championing for the Senate's passage of The CROWN Act during our 2021 legislative advocacy season because Black women should not be forced to change their natural hair in order to adapt to predominantly white spaces and suffer the economic and social consequences when they choose not to. Take, for example, these all-too-common scenarios:
A young Black girl's braids violate the school dress code. She is pulled from her class to be reprimanded and is given detention. She misses a test and her after-school soccer practice. Her grades are negatively impacted and she is benched for a game for missing practice.
A Black woman in an office setting is "excused" from work for the day and asked not to return until her hair meets company standards. She takes the day off, only to end up with an expensive bill from the salon and a paycheck with docked wages for her "day off".
If you have personally experienced hair discrimination, contact these numbers provided by The CROWN Act.
A closer look at the problem
Data paints an unsettling picture. A 2019 study conducted by J.O.Y. Collective for DOVE and The CROWN Act confirms workplace bias against hairstyles impacts Black women's ability to celebrate their natural beauty, and how workplace bias and corporate grooming policies unfairly impact Black women. Among the findings, these stood out:
Black women are 1.5 times more likely to be sent home from the workplace because of their hair.

Black women's' hair is 3.4 times more likely to be perceived as unprofessional.

Black women are 80% more likely to change their natural hair to meet social norms or expectations at work.
Beyond the educational, professional, and economic impacts, there is the psychological impact of being told: you don't belong here as you are.
What is The CROWN Act?

Created in 2019 by Dove and the CROWN Coalition, The CROWN Act, which stands for "Creating a Respectful and Open World for Natural Hair," is a law that prohibits race-based hair discrimination. This is the denial of employment and educational opportunities because of hair texture or protective hairstyles including braids, locs, twists or bantu knots. Hair discrimination remains a source of racial injustice with serious economic consequences for Black people. The CROWN Act corrects these racial injustices by making hair discrimination illegal.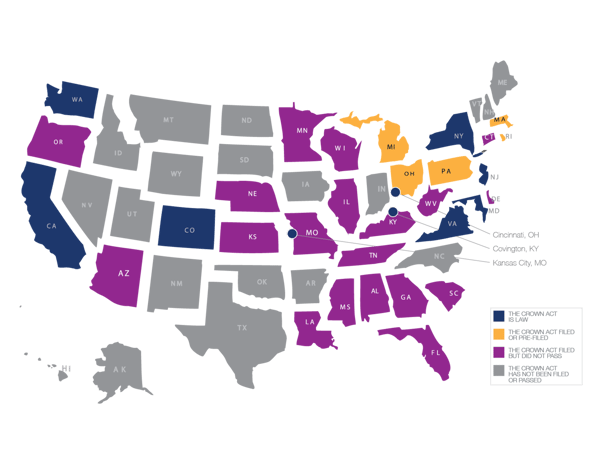 Map credit: The CROWN Coalition
Some good news….and bad news. While the CROWN Act has passed in seven states - California, New York, New Jersey, Virginia, Colorado, Washington, Maryland - and now sits in the Judiciary Committee of the Republican-controlled Senate for passage nationwide, disturbing stories continue to surface in places where hair discrimination is still not illegal. For example:
As long as the bill sits in the Judiciary Committee and is not brought forward to a vote, we'll continue to hear - and many of us to experience - stories like those shared above.
A timeline of The CROWN Act
January 2019 - California Senator Holly J. Mitchell introduces The CROWN Act
July 3, 2019 - The inaugural CROWN Act bill is signed into law in California. Since then, The CROWN Act has galvanized support from federal and state legislators in the movement to end hair discrimination nationwide.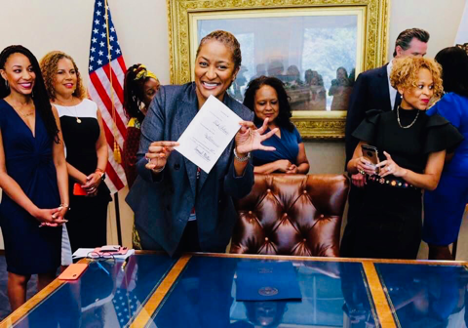 Image credit: Senator Holly J. Mitchell (CA) celebrates Gov. Cavin Newsom signing The CROWN Act on July 3, 2019 / JOY Collective
July 12, 2019 - New York is the second state to introduce the CROWN Act. Governor Cuomo signed the CROWN Act into law, deeming the legislation effective immediately.
December 19, 2019 - New Jersey is the third state to enact the CROWN Act. Symbolically, this was on the one-year anniversary of the wrestling match where New Jersey high school wrestler Andrew Johnson's locs were forcibly cut off.
March 2020 - Virginia, Colorado, and Washington, along with the city of Cincinnati, Ohio and Montgomery County, MD pass The CROWN Act.
May 2020 - Maryland Governor Larry Hogan approves the act.
September 21, 2020 - The U.S. House of Representatives voted and passed The CROWN Act (HR 5309) federal bill; just nine months after it was introduced in both chambers. Gratitude to Congressman Cedric Richmond (D-LA) and all the members of the Congressional Black Caucus for championing the CROWN Act in the House of Representatives.
Today - The CROWN Act has moved on to the Judiciary Committee of the Republican-controlled Senate. Together we'll advocate for the U.S. Senate to pass the CROWN Act under the leadership of Senator Cory Booker (D-NJ), to be enacted nationwide.
Take Action
We need your help in demanding the U.S. Senate hears and passes the bill.
ONE:

Join us for

IGNITE the Capitol

on 2/2, a day of virtual training and digital advocacy to champion the passage of The CROWN Act.

TWO:

Sign the petition

from the CROWN Collective to as lawmakers across the country to end hair discrimination in schools and the workplace.

THREE:

Coming soon! Use our advocacy toolkit to contact your representatives today.
---
Further Reading | Sources referenced in this article