The co-founders of SafeBAE are Leaders on Fire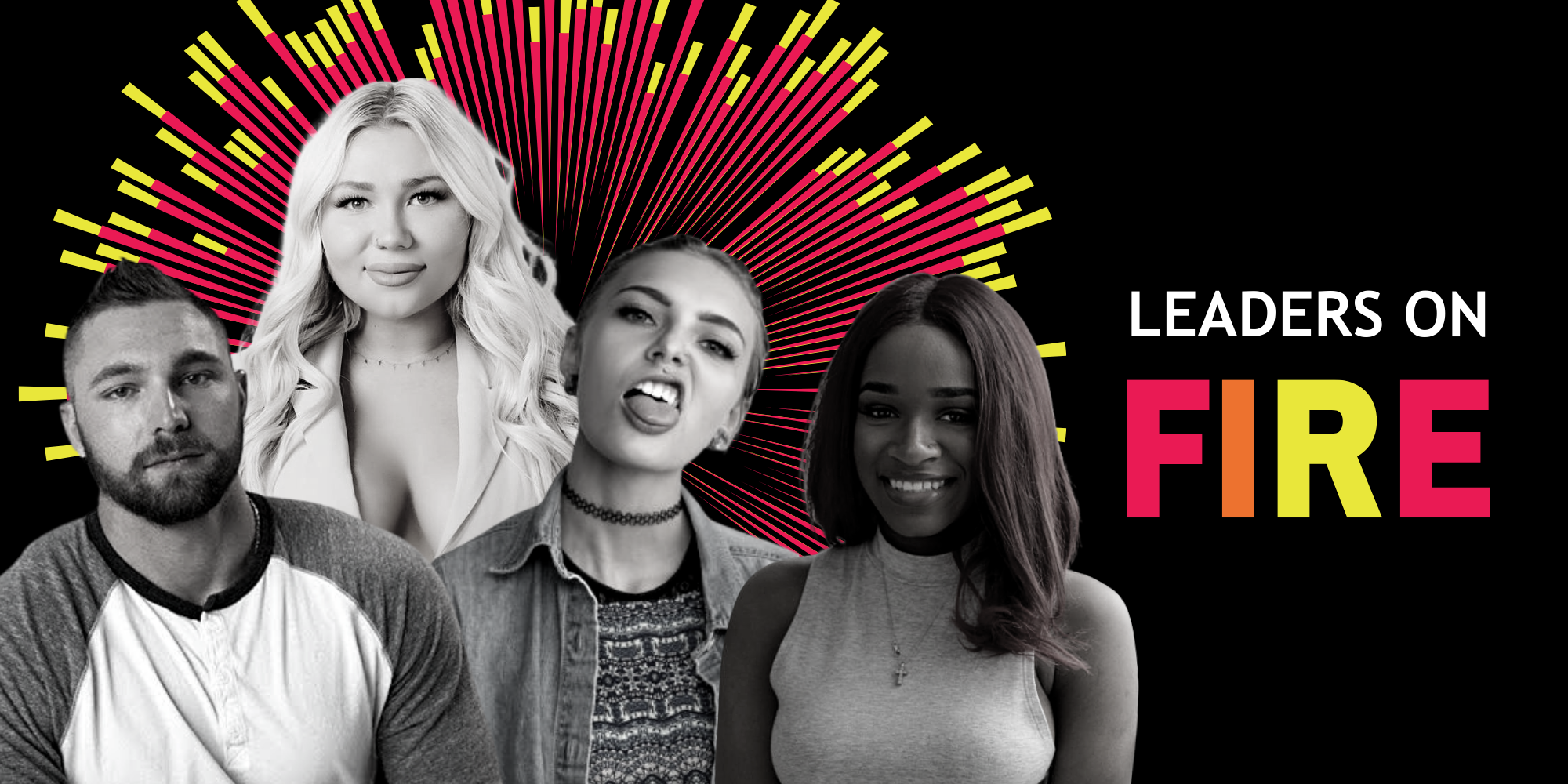 Content warning: Sexual assault IGNITE has selected the co-founders of SafeBAE as Leaders on Fire for Sexual Assault Awareness Month 2021: Daisy Coleman, Charlie Coleman, Ella Fairon, Jada Smith and Shael Norris.
SafeBAE - Safe Before Anyone Else - is a survivor-founded, student-led national organization whose mission is to end sexual assault among middle and high school students. As the only national peer-to-peer organization of its kind, they help promote culture change by giving teens the tools to become activists and shift school culture through raising awareness about dating violence, sexual harassment and assault, affirmative consent, safe bystander intervention, survivor care, and their rights under Title IX.
This interview with SafeBAE co-founder Charlie Coleman was edited for length and clarity.
Your field of work is so multifaceted. How and why did you focus on the area central to SafeBAE's work?
We need sex ed that is relevant and grounded in today's realities. And taught to us by someone we can relate to, not our forty-year-old math or science or history teacher. It's not the same as when they were in high school. We need to start looking closer at the things that young people are experiencing. Old school sex ed won't teach you about date rape or how to escape an unsafe situation or bullying on social media, or what rights you have as a survivor.
With SafeBAE, we make it relevant. We make apps, gifs, memes. SafeBAE is an organization led by young people for young people. We train BAE Breakers for peer-to-peer education and support in schools and communities. I'm reaching the end of the point where I should be talking in high schools. I'm getting close to 30. They're going to stop listening to me any minute now. So we have to pass that torch along.
What do you want us to know about your founder's story that we can't find on the website?
This will be the first time I talk about this publicly. My dad, Michael, was nothing short of miraculous. He almost died in a car accident in his teens. Later, he changed careers from an electrician to a doctor. He did some amazing things in this world. But he also came from so much pain.
He had a history of family sexual assault as a child. He was too scared to say anything about it. His story could have been over at five years old; then it could have been over 18 years old. Dad fought through those things. As I look back now, it makes a lot more sense to me how he parented us, especially our brothers, to respect and honor someone's word, their space, and personal value.
Dad told the family about his history of abuse shortly before he passed away. It was like he had to get this weight off his shoulders. Daisy and I made a pact of sorts that we were going to carry that weight. We thought about his experience a lot as we began talking about creating a non-profit. It was like he kept his abuse a secret to keep others mentally safe from that pain. It was a big healing moment for my sister, knowing she wasn't the only one.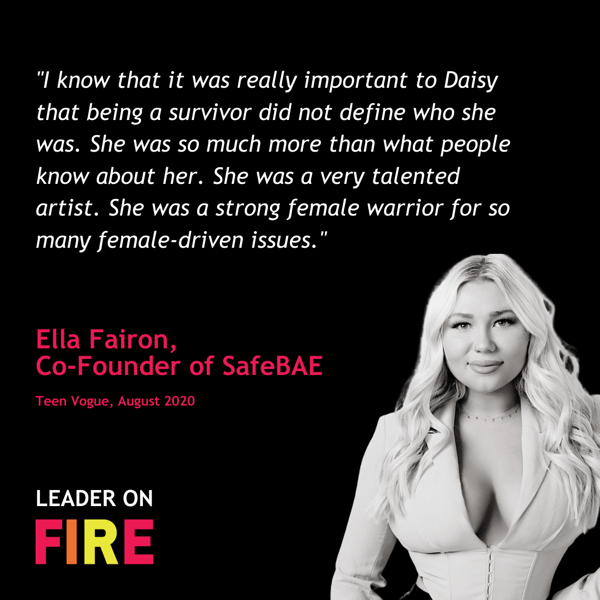 Since Daisy can't tell her story today, what would you want the world to know about her?
Daisy and I didn't always get along growing up. We had our differences because we were so alike and had similar thought processes. But when we started working on SafeBAE together and realized that my intentions were only to be a protector, not only for her but also for all survivors, we got closer.
Daisy gave her time so effortlessly to others. There were times when people would be crying, and she gave them all the time they needed. You can recoup lost things, lost money. The one thing that you cannot get back in this world that has no dollar value is your time. And Daisy gave her time so freely. She'd be constantly messaging with survivors from around the globe all hours of the day. One survivor said to me, "I don't know where I'm going to be with your sister. She gave so much time to me."
She was charismatic, effortlessly loving, and compassionate towards everyone. She was fearless and strong. These are the things I remember the most. It was never just a single moment; it was her and her presence in this world. Daisy should be in history books someday for being a powder keg for a movement where millions of people are involved. She was all about the greater good, and, damn, did she do an excellent job of it.
If you wrote a piece of legislation, what change would you hope to tackle for survivors? Or to prevent and end sexual assault?
I would change the way the police and justice system are trained to work with survivors. I've done multiple speeches with police, senators, lawyers, investigators, private investigators, FBI guys, state troopers. There needs to be training for these people, especially police officers, to be more empathetic.
Too often, I hear about police interrogating survivors with questions like 'what were you wearing', 'were you drunk or high', and on and on and on. Why are they interrogating the survivor when they should be advocating for them? The first question should be 'what can we do to make you feel safe' or 'can we get you an advocate?'
I love advocates. They're frickin Bulldogs, and they've got heart. We didn't have an advocate because Daisy didn't know what was going on. An advocate should be the number one step for survivors. Advocates support survivors in doing whatever the survivor wants or needs. We need to give survivors empathy every step of the way. And that should start with training everyone from police to lawyers to be more like advocates.
What advice do you have for others who want to be part of the solution in ending all sexual assault?
Do research. Take your interest and do some research, not just myself or my sister's story or SafeBAE. Look at Futures Without Violence and World Childhood Foundation. Look at their stories and missions, figure out what made their wheels turn, and figure out what inspires you.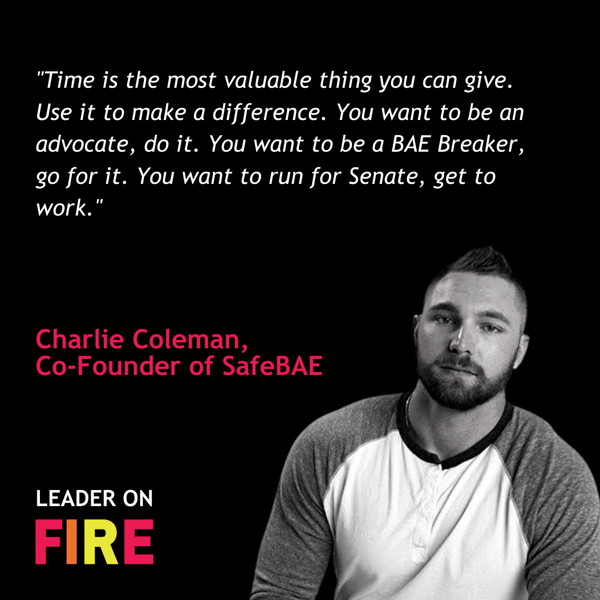 What message would you like to send to survivors?
My sister's favorite thing was the semicolon. You're not alone, and your story is not over. It's just a pause. Use that semicolon to drive you through life. There's people that care. You just have to find them. Don't give up because you're in a dark place because at the end of that darkness is light.
Is there anything else you want us to know?
We're always looking for advocates and BAE Breakers. We're always looking for people who want to join us and be part of this giant movement that Daisy, Jada, Ella, Shael, and I created.
---
Connect with SafeBAE:
SafeBAE Resources:
---
Resources
If you are in immediate need of support, call the National Sexual Assault Helpline.
They accept phone calls 24 hours a day at 1-800-656-4673.
A comprehensive list of services and resources is available at rainn.org.
---
Learn more and continue the conversation at our upcoming event.