Tani Ikeda is an IGNITE Leader on Fire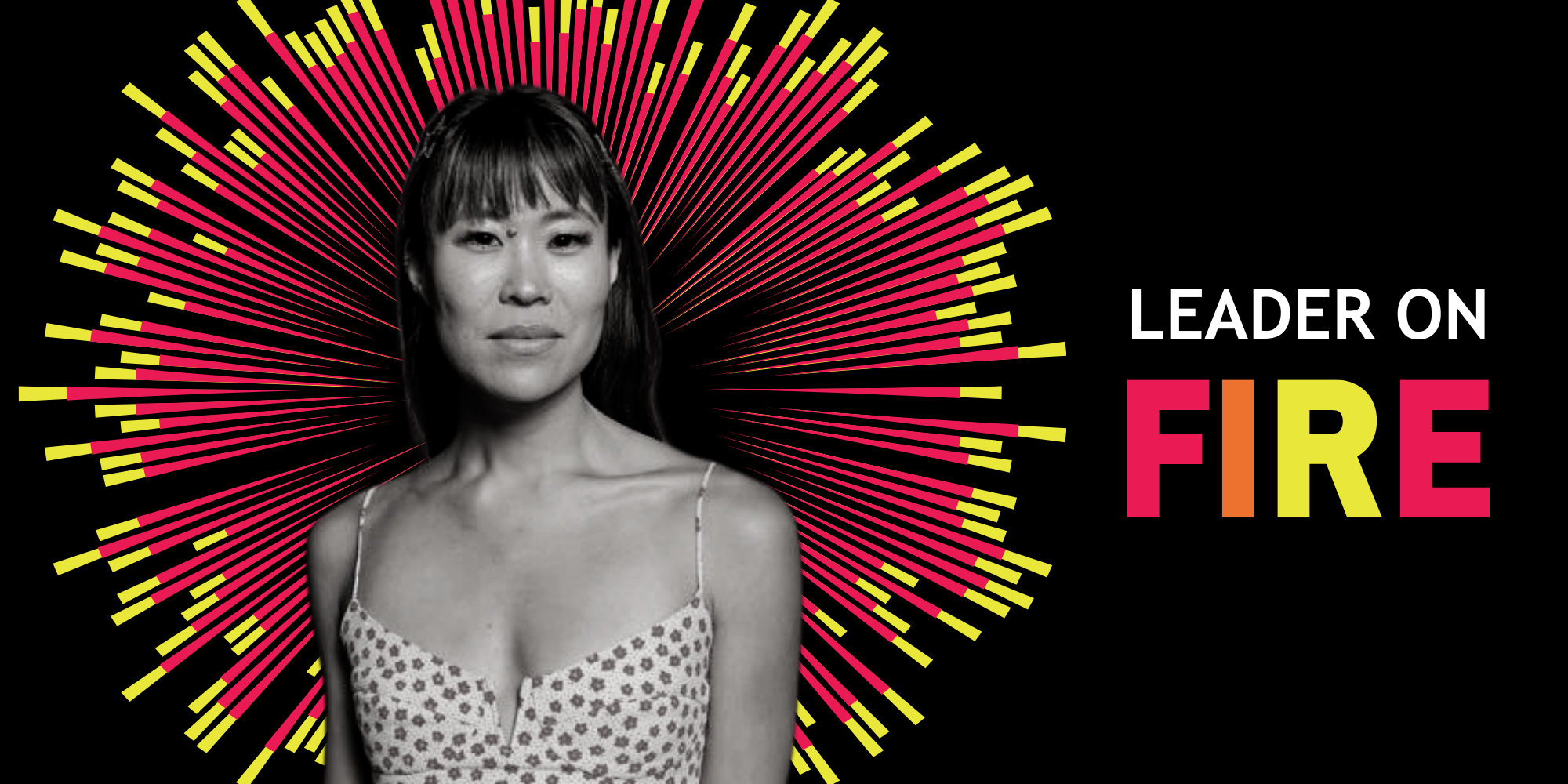 Content warning: Sexual assault Tani Ikeda is a filmmaker and activist who launched Survivor Love Letter in 2012 on the anniversary of her rape. In honor of her work supporting survivors, IGNITE has selected Tani as a Leader on Fire for Sexual Assault Awareness Month 2021.
This article was first published in Mic and is written by Julie Zeilinger. IGNITE is republishing it here with Tani Ikeda's permission.
There are many misconceptions about what it's like to be a sexual assault survivor. One particularly harmful assumption is that survivors are affected by their experience only in the immediate wake of trauma. Every survivor's experience is different, but many will agree that healing is an ongoing process. Media justice organizer and filmmaker Tani Ikeda is addressing this reality with her powerful new project, Survivor Love Letter.
Started on Valentine's Day, "#Survivorloveletter was an act of defiance, a declaration of self love and a call to allies to honor the survivors in their lives," Ikeda told Mic via email. "I imagined what it would mean for my younger self to wake up on Valentine's Day and read message after message of public support for surviving. That's when I knew I wanted to create #survivorloveletter."
The Survivor Love Letter Tumblr catalogs survivors' declarations of self love and allows others to honor survivors in their lives. Storytelling in the form of letter writing, Ikeda wrote in a post announcing the project, allows individuals to "reflect on the ways we heal ourselves and our communities."
Valentine's Day has always been a triggering time for Ikeda. Ikeda told Mic that a week before the launch, she wrote in her journal, "After surviving my rape I spent 10 more years surviving chronic depression and a perpetual feeling that I had to continue to fight for my life. This is my survivor love letter. Don't give up on your own happiness."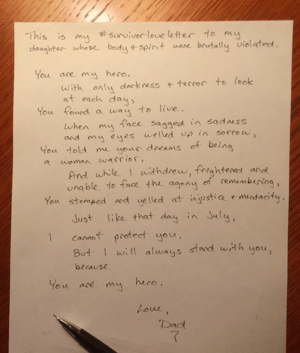 As a PTSD sufferer, Ikeda said that while she is able to function in her daily life she still feels pain that's "always there like a humming in the background," and that "healing doesn't look the way I thought it would." Survivor Love Letter enabled her to talk about what survivorship really looks like.
"I don't want to perpetuate the myth that the violence you've experienced turns you into a superhero," she said. "This survivor narrative is too simplistic and renders all the days I can't get out of bed invisible. My desire is to paint an honest and complex picture of healing; one that we can still celebrate and share with others. I hope sharing our real stories makes other people feel that there is no one right way to heal."
Ikeda also teamed up with activist Suey Park to launch the hashtag #survivorloveletter on Valentine's Day, and soon others joined in to spread the love.
While Ikeda has received an overwhelming show of support from survivors through social media, the most memorable part of the experience, she said, was when she invited friends and survivors from the online community to her apartment to read their letters out loud. "There was such generosity in people's sharing and a more intimate quality to storytelling in person," she said.
Valentine's Day has passed, but survivors benefit from love and support every day of the year. "Even though the intent was to send love to survivors on a day that is particularly triggering for a lot of us, I hope that people continue to submit their letters of love on the Tumblr and use the hashtag as a daily declaration of self love," Ikeda said. "I love the idea of people starting their own #survivorloveletter writing circles in their apartments with friends, in college dorms, within reproductive justice organizations."
Help Ikeda "flood the internet with love for survivors," as she puts it, and submit your own #survivorloveletter. Let the survivors of the world know that not only are they believed, not only are they supported — they are loved.
Resources from Survivor Love Letter
Where to find Tani
Where to find

Survivor Love Letter
More about Tani
Tani Ikeda is an Emmy winning director who creates narratives, documentaries, music videos, and commercial films. She was recently selected as one of Sundance's 2018 intensive screenwriting lab's fellows and was also named one of Film Independent's 33 Emerging Filmmakers as a Project: Involve Directors Fellow. Ikeda was an Executive Producer and Director on the Blackpills Documentary TV Series "Resist" with Black Lives Matter co-founder Patrisse Cullors about the fight against LA County's 3.5 billion dollar jail plan. Ikeda has directed films in China, Uganda, India, and the United States. Her work has been recognized in The Hollywood Reporter, Teen Vogue, Cosmopolitan magazine and has screened internationally at festivals around the world including the Sundance Film Festival.
At the age of 21, Tani Ikeda co-founded imMEDIAte Justice, a nonprofit that fosters the talents of young women artists working in virtual reality. She is the current executive director of imMEDIAte Justice and was named one of the "25 Visionaries Who are Changing Your World," by the Utne Reader. ImMEDIAte Justice has received national attention on CNN, NBC, and Univision. Ikeda tours the country speaking at universities and national conferences about storytelling as a tool for social justice.
Tani holds a Bachelors Degree in Film Production from the University of Southern California and currently resides in Los Angeles.
---
Resources
If you are in immediate need of support, call the National Sexual Assault Helpline.
They accept phone calls 24 hours a day at 1-800-656-4673.
A comprehensive list of services and resources is available at rainn.org.
---
Learn more and continue the conversation at our upcoming event.