(S)Heroic Herstory Makers of Today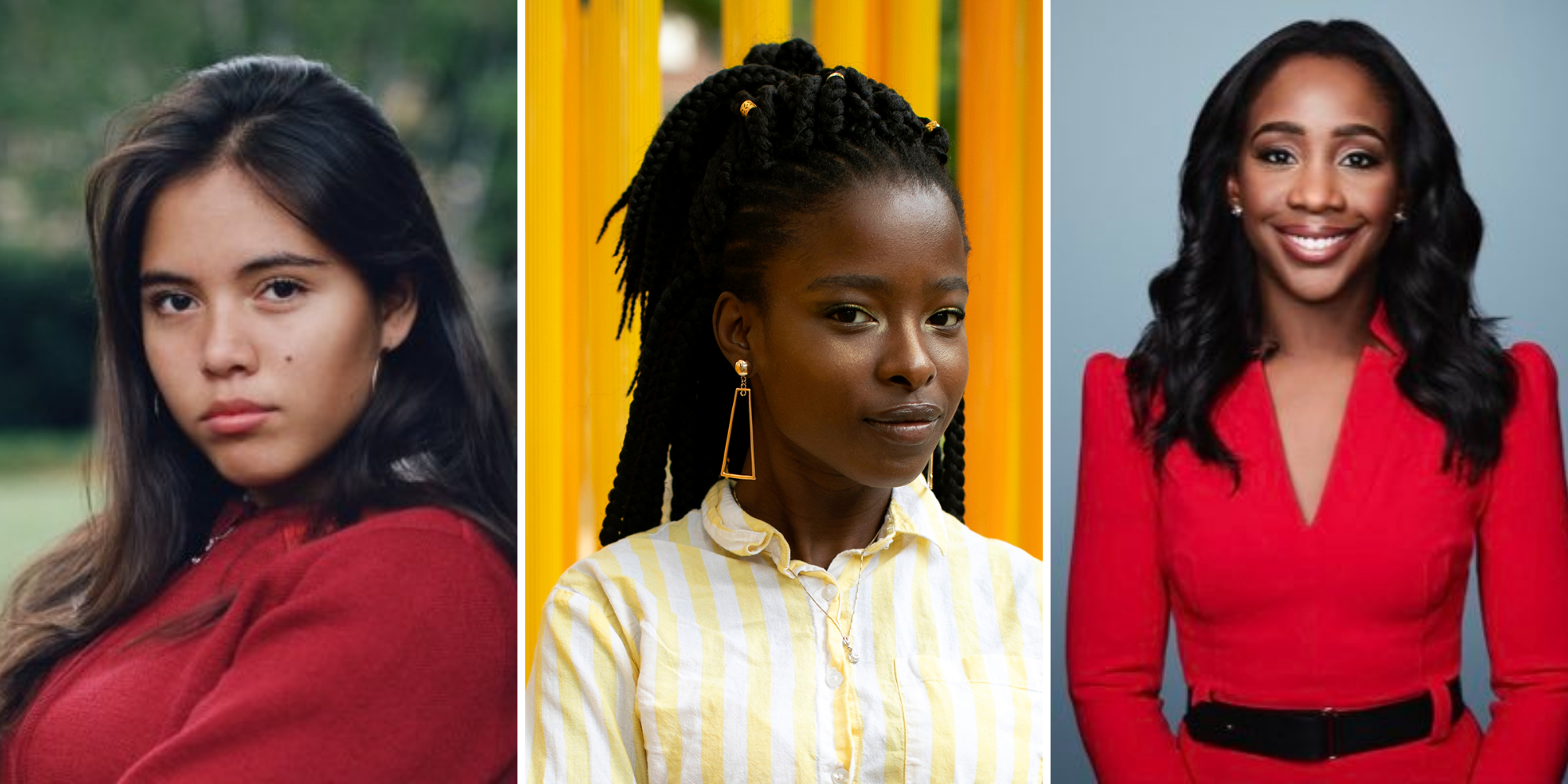 During Women's History Month, we not only remember our past trailblazers but also celebrate our current HERstorymakers. From science labs to television stations to Congress, women have continued to break barriers in every field. Women win cases, run for public office, close deals, write codes, lead startups, save lives and so on. In this article, we zero in on the profiles of some of the extraordinary HERstorymakers of today and thank them for inspiring women across the country and the globe.
Chimamanda Ngozi Adichie
Chimamanda Ngozi Adichie is a Nigerian writer, who writes in different genres, including nonfiction and novels. Some of her notable works are Purple Hibiscus, Half of a Yellow Sun, Americanah, The Thing Around Your Neck, and We Should All Be Feminists. Adichie moved to the United States at 19 to pursue higher education. She earned her bachelor's degree from Eastern Connecticut State University and a double master's degree from Johns Hopkins University and Yale University. Adichie's TedTalk The Danger of a Single Story is one of the most viewed TedTalks, where she emphasizes the power of story and storytelling, and the importance of representation of characters with different identities and attributes in stories.
Xiye Bastida
At eighteen years old, Xiye Bastida is already making waves as a Mexican-Chilean activist. She has been instrumental in the "Fridays for Future'' protests in New York City and is a voice for the younger generations on the People's Climate Movement board. Bastida is also a coordinator for the Re-Earth Initiative which strives to ensure climate change reduction is accessible and actionable for all.
Avery Bourne
As a State Representative for Illinois' 95th district, Avery Bourne is busy strengthening her community, advocating for job growth, and improving public education as the Republican Spokesperson on the School Curriculum Policies Committee. Still in her twenties, Bourne has already been an active Representative since she was selected in 2015 and elected in 2016. Recently, she's been a leader in an initiative titled "Reimagine Illinois" to combat corruption, ensure public safety, increase jobs, and have more responsible fiscal leadership.
Claire Cory
In her early 20s, Claire Cory is both an elected State Representative in North Dakota and an active student leader at the University of North Dakota. Since 2019, she's fought to deregulate private businesses in District 42, create new jobs, and lower the property tax for her constituents. She began interning in the U.S. Senate and was selected to fill a vacant spot in her state legislature before she was elected in the fall of 2020.
Amanda Gorman
Amanda Gorman is an award-winning writer and the first National Youth Poet Laureate. Born in Los Angeles, California, she graduated cum laude from Harvard University in 2020. At the 2021 presidential inauguration, Gorman recited her poem, "The Hill We Climb," gaining nationwide applause. She is the youngest inaugural poet in the history of the country. Gorman has published several books, such as The One for Whom Food Is Not Enough, Change Sings, and The Hill We Climb.
Sarah McBride
Sarah McBride is not only the first openly transgender state senator in the country but is also a passionate activist, advocate, author, and changemaker. She's currently Delaware's First District Senator but has taken political action for years, like in serving as American University's Student Body President. As a strong advocate for LGBTQ rights, she was an instrumental force in passing anti-discrimination legislation for her state and currently serves as the spokesperson for the Human Rights Campaign. Learn more about Sarah McBride here!
Chelsea Miller
An activist for racial equality, Chelsea Miller is a cofounder of Freedom March NYC, a youth-led civil-rights organization, alongside her peer Nialah Edari. With her efforts, the group organizes support for non-violent protests and education surrounding public policy reform. This summer, Miller was instrumental in facilitating BLM rallies in NYC and bringing awareness to Juneteenth through her massive fundraising campaign which raised $50,000 for the cause in two days.
Abby Phillip
Abby Phillip is a renowned journalist, currently working at CNN as a senior political correspondent and weekend anchor of Inside Politics. Prior to joining CNN in 2017, she worked at The Washington Post, ABC News, and POLITICO. A native of Virginia and a graduate of Harvard University, Phillip was a moderator at CNN's Democratic Presidential Debate, held in Iowa in January 2020. Her first book, THE DREAM DEFERRED: Jesse Jackson, Black Political Power, and the Year that Changed America, is anticipated to release in 2022. Through her platform on national television, Phillip has been a source of inspiration for countless women of color to pursue their dreams, regardless of their identity.
Want to meet amazing Herstory makers and learn how you can flex your political power? Register for IGNITE's virtual Young Women Run conference here!