Remembering Judy Heumann in the Fight for Disability Rights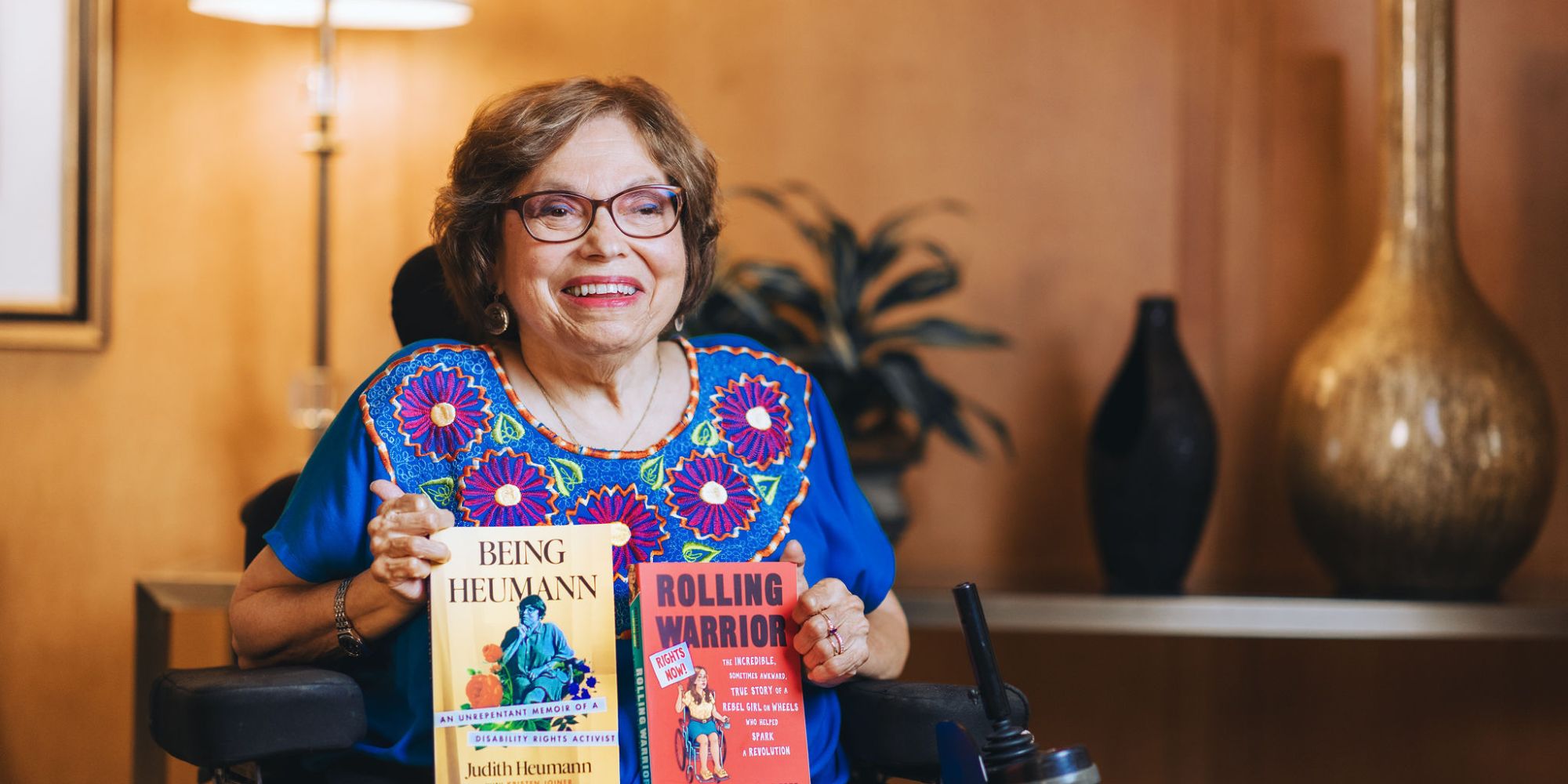 My favorite member of One Direction is Harry Styles. I like Cheez-itz and women's empowerment. I'm also the founder of a media company created by and for young disabled people. You'll notice these things are all incongruent to each other. But to me, they are all the things that make me the young disabled person I am. Other people, or rather, mainstream media, would tell you that I spend all my days crying into my Cheez-itz because of my disability. But honestly, that could not be farther from the truth.
The point is; I get to choose how to present myself in public. I get to choose who to be in modern America. I get to dictate how people see me. I have agency and power. Other people don't get to choose for me. My life is rich and multi-dimensional. There's been a huge shift in how people with disabilities can exist here since the 1960s. And for that shift, disabled people owe a huge debt to activist Judy Heumann, who recently died.
Ms. Heumann's activism for inclusion blazed the trail for others. Her focus was always on making things better for other people. She changed people's perspectives about access to a mainstream life. Her lobbying for the Americans with Disabilities Act (ADA) transformed the country. But first, she had to break ground at every stage of her life. From graduating high school to earning a degree and a Master's Degree. Such things were unusual at the time. Now we expect children with disabilities to go to mainstream schools. We expect them to go to college. During the 1970s, Ms. Heumann had to sue the New York Board of Education to work using a wheelchair. They had tried to claim it was a fire hazard. She also encouraged disabled people to accept who they are and own our power. Her 25-day sit-in at a U.S. Federal Building in San Francisco paved the way for the ADA. It inspired other people with disabilities to crawl up the steps of the U.S. Capitol building in 1990. That's what led to the passage of the ADA, which had stalled.
Ms. Heumann was in her twenties when she led the San Francisco sit-in. Young women are still told to be more patient before we lobby for change, but we know better. I'm inspired by Ms. Heumann's impatience. Also by the fact that she saw the importance of disabled people leading the charge for the change we needed. It's what inspired me to launch our media company. When I looked across the media I saw very few positive stories about disability. When I looked at disability trends on social media there was too much patronizing stuff. Yet people with disabilities weren't creating much of that content. Like Ms. Heumann, I'd spent a lot of time around other people with disabilities. We know our lives are more multifaceted and interesting than the way we tend to show up on television. Why not create more media that are more honest about the full spectrum of our experiences? Why not follow the example of women like Ms. Heumann and lead the change we want to see?
Last week I spent time in the Texas legislature with other women, at the Norma K. Stone Women Run Texas event. We spoke with lawmakers about a variety of bills. One would drop taxes on menstrual products. Another would expand Medicaid eligibility for women during and after pregnancy. But the Texas legislature is still 70 percent male. People with disabilities know that it matters who's at the table passing the laws. I like to think activists like Ms. Heumann have inspired the next generation of young women to go further. We realize that to transform how America views us, we need to be the leaders. It is a big lesson and one I'm determined to live out in practice.
—Emily Flores is a founder of Cripple Media and a student at UT Austin.
Photo courtesy of https://judithheumann.com/