Meet the 5th cohort of IGNITE Fellows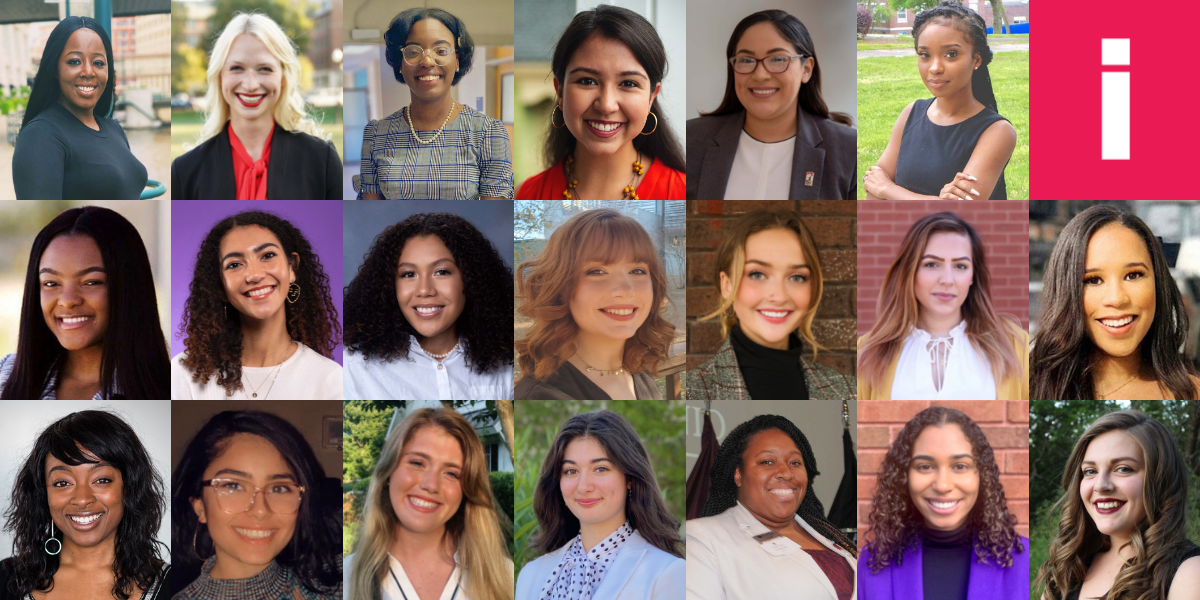 Meet the 5th cohort of IGNITE Fellows. Every year IGNITE recruits a cohort of diverse and passionate women in communities across America and provides them with resources, training, and networks to flex their political power and mobilize women on their campuses and in their communities to become civically engaged. Fellows serve as ambassadors for IGNITE's mission and vision and play a valuable role in our efforts to spread a national message that it is time for young women to step into political power.
Uniqua Adams
, former Milwaukee Fellow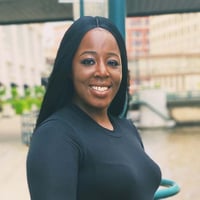 Uniqua graduated from the University of Wisconsin-Parkside with a bachelor's degree in Criminal Justice and Sociology and is currently pursuing her master's degree in Education at the University of Wisconsin-Milkwaukee. She is passionate about improving the societal experience for Black girls and women and about providing equitable education for Black and Brown youth. Through her work with City Year Milwaukee, Uniqua helps to mobilize young people to break the status quo and create change. She is part of organizations such as Zeta Phi Beta Sorority Inc, Queens with Purpose, and BlackAF. Uniqua's ultimate goal is to one day serve on the Milwaukee Public School Board so she can be a voice for the students.
Maggie Ash, former Columbus Fellow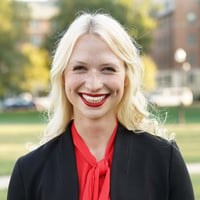 Maggie is a recent graduate of The Ohio State University where she majored in English with minors in Public Policy and Business. In addition to her service to IGNITE as our fellow, Maggie will also be serving the Legislative Service Commission Fellowship with the Ohio Statehouse where she hopes to serve her fellow Ohioans and further her experience with the legislative process. Maggie served her undergraduate student government throughout her entire time at college, where she developed a love for service and community through various projects and leadership roles focused on enhancing student success, belonging, and opportunity. Maggie plans to further her mission to promote active citizenship and elevating stories and voices.
Rapunizal Boykin, former Birmingham Fellow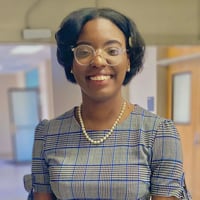 Rapunizal is a recent graduate of Auburn University at Montgomery, holding a bachelor's degree in Interdisciplinary Studies with a concentration in Health Science and minors in Biology and Political Science. During undergrad, Rapunizal served as the President of the AUM Chapter of the NAACP and was heavily involved in campus organizations. She plans to continue the work in community involvement, advocacy, and activism. Rapunizal was born and raised in Mobile, Alabama, where she began blazing the trails for social justice at an early age. She looks forward to continuing this work with IGNITE.
Anna Del Castillo, former Boston Fellow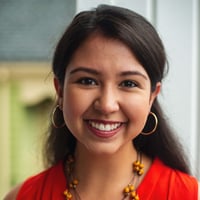 Anna graduated Magna Cum Laude from Tufts University with a bachelor's degree in International Relations and Colonialism Studies. At Tufts University, Anna served as the student body Vice President and the Senior Baccalaureate Speaker. She is currently pursuing a Master of Divinity as a Dean's Fellow at Harvard Divinity School. On campus, Anna is a Proctor for first-year students, she serves as the Divinity School Representative on the Harvard Graduate Council, and she is a member of Harvard's Prison Education Program and the Partaker's College Behind Bars program. Off campus, Anna cultivates her passion for civic engagement by serving as an Andrew Goodman Foundation Puffin Democracy Fellow, where she is organizing a national fair redistricting campaign. Anna is a proud Mississippian, second-generation Peruvian-Bolivian immigrant, and faith-rooted activist for justice.
Angelica Espinoza, former San Diego Fellow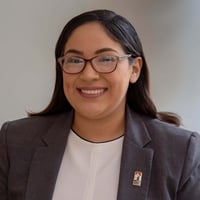 Angelica is a current grad student at San Diego State University where she is pursuing a Master of Science in Homeland Security and where she also earned a Bachelor of Arts in International Security and Conflict Resolution. At SDSU, Angelica served as the Vice President of External Relations -- the first Latina to serve in over 15 years. Angelica also served on the Board of Directors for the CSU Student Association and as a council member on the College Area Community Council. Angelica's upbringing in San Ysidro, a border town in CA, and as a child of immigrants truly instilled the importance of advocating for the most marginalized. She is eager to create an empowering environment where young women can discover their own unique ways to be civically engaged and learn how to use political institutions and their own narratives as a vehicle for change.
Jeneisha Harris, former Tennessee Fellow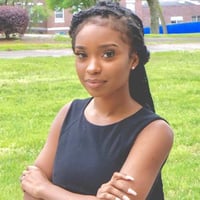 Jeneisha is pursuing a double major in Biology and Psychology with a minor in Political Science at Tennessee State University. As an aspiring Pediatric Psychologist, Jeneisha wants to merge mental health and advocacy with effective programming aimed at those who do not have access to mental healthcare resources while advocating for mental healthcare policy reform and justice. Jeneisha is also an HBCU White House All-Star Ambassador Alum, the Founder of Reading for Liberation, Co-Founder and President of The National Black Action Committee, Founder of The Free Breakfast Program, and Founder of the Barbara J. Harris Scholarship. Through these many programs, Jeneisha organizes young people through community building, political education, and sociopolitical engagement.
Sherlyna Hanna, former Baltimore Fellow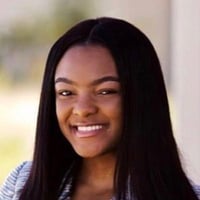 Sherlyna graduated from Florida Gulf Coast University with a bachelor's degree in Social Work and Sociology, as well as a master's degree in Social Work from Howard University. Through her work as a social worker, she recognized that the problems her clients dealt with – poverty, recidivism, homelessness, addiction, etc. – were prevalent in the community, and formed a passion for advocating on a macro level. Sherlyna is also a Board Member for the Maryland State Advisory Board for Juvenile Services, where she consults and advises the Secretary of Juvenile Services regarding policies and programs to improve juvenile services across the state. She is passionate about engaging with the Baltimore community and hopes to ignite political passion among women in the community.
Jesse Jennette, Denver Fellow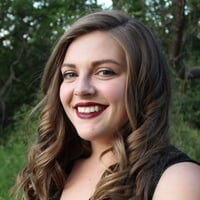 Jesse is currently pursuing a B.A. in Global Development and Public Policy, focusing on Women in Leadership at the Metropolitan State University of Denver. Since high school, Jessie has been passionate about social justice. Attending MSU Denver, she experienced first-hand the immense barriers faced by students and young people. Financial challenges pushed Jessie to leave college briefly to work full time under Senator Brittany Pettersen and Representative Kerry Tipper as one of their lead field organizers in the 2018 election. She also worked as a Legislative Aide for Colorado State Representative Monica Duran during the 2019 legislative session. Upon returning to college, she continued her work in the Colorado House of Representatives. Additionally, Jessie is the Denver Development Director for Far Away Friends, raising money to equip kids with tools to break cycles of poverty. She also serves as the Vice President and Delegate of the Alpha Xi Chapter of the Thera Nu Xi Multicultural Sorority and is an Enumerator with U.S. Census Bureau for Census 2020.
Julia Jannon-Shields
, former Seattle Fellow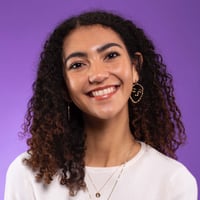 Julia is a fourth-year undergraduate student at the University of Washington pursuing degrees in Community, Environment & Planning and Communication with a minor in Diversity Studies. Post-graduation, Julia aspires to creatively engage communities and combat environmental injustice to establish a more sustainable and equitable future. In the community, she has served as the voice for womxn-identifying students on the UW campus through her role as Director of the ASUW Womxn's Action Commission for 2019-20, where she hosted intersectional programming and advocated for womxn's rights. Julia continues her commitment to equity and engagement through various other organizations both on and off campus and is incredibly proud to be working with IGNITE in a period of such monumental change.
Kaya Jones, former Philadelphia Fellow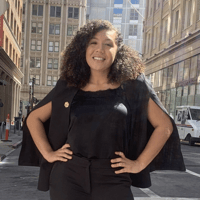 Kaya recently obtained a bachelor's degree in Political Science and Journalism from Temple University. On campus, she served as Vice President of External Affairs of Temple University Student Government and as a Diversity Peer to facilitate conversations around social justice. Throughout her career, she has interned with Angela Rye, Inc. and IMPACT Strategies where she served as a Policy Cohort Intern, and for The Office of State Representative Joanna McClinton as a Legislative Intern. Kaya is committed to advancing equality, diversity, and inclusion for women and minorities in leadership positions. She hopes to continue her work in empowering young women to be more civically engaged and help them step into their political power. Kaya's goal is to start her own political consulting firm in the future.
Carolyn Kedslie, North Texas Fellow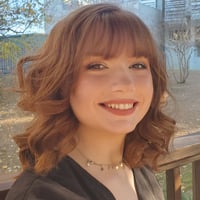 Carolyn is a current student at the University of Texas at Dallas. During the Spring of 2020, Carolyn served as Secretary of the Collin College IGNITE chapter. She also served as an #IGNITEtheVote Ambassador throughout the 2020 general election. During this time, she relationally organized communities to create their own voting plans. As an IGNITE Fellow, Carolyn hopes to ignite the political fire in other young women to become civically engaged and get involved with the issues they care about. In the future, she wants to run for office one day to make her community a better, more efficient and inclusive place.
Kelsey Lowman, former Cincinnati/Cleveland Fellow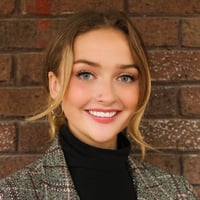 Kelsey is an undergraduate student at The Ohio State University on the pre-law track with majors in Political Science and Public Management, Leadership, and Policy, and a minor in Women's, Gender and Sexuality Studies. At the beginning of college, she became involved with IGNITE's Columbus College Council. Kelsey developed an interest in grassroots organizing while interning in her State Representative's office at the Ohio Statehouse, where she also worked as a Legislative Page for the Democratic Caucus. While on campus, she ran and was elected to Ohio State's 53rd General Assembly as a Social and Behavioral Sciences Senator and the Legislative Coordinator for the Undergraduate Student Government's Justice and Equity Committee.
Isabella Marches, former D.C. Fellow.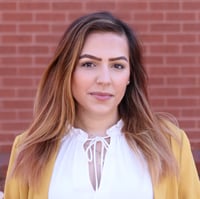 Isabella moved to Washington, D.C. to major in Political Communication and minor in Criminal Justice at The George Washington University's School of Media and Public Affairs (GW). Isabella is a member of the Pi Beta Phi Fraternity, a Consultant at The GW Writing Center and a founding member of IGNITE at GW. She is passionate about broadcast media, public speaking and speechwriting. Using her skills in these areas, she encourages women to find and ignite their inner self-confidence, and mentors young women who want to run for office. She has worked in both Senate and House offices on Capitol Hill, as well as a campaign firm. Isabella believes that "everyone deserves to walk with the utmost confidence" and does everything she can to live by that motto every day.
Yasmeen Metellus, former Miami Fellow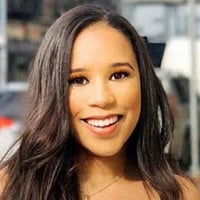 She recently graduated from Columbia University where she earned her bachelor's in Political Science. At Columbia, Yasmeen served as the co-founder and president of Columbia University Black Pre-Professional Society, an organization that provides career resources for underrepresented minorities on campus. Yasmeen interned for NY State Senator, Alessandra Biaggi, America Needs You, and Venture for America. In addition to serving as a Fellow, Yasmeen is also the Campaign Program Facilitator for Chad Klitzman for Broward Supervisor of Elections. Yasmeen is passionate about voter education, diversity, and community engagement.
Tyler Musgrave, former Detroit Fellow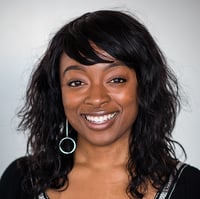 Tyler is a first-year Ph.D. student at the University of Michigan's School of Information where she is researching transformative justice frameworks use cases in online communities and immersive technology. In the past, Tyler has served in both the AmeriCorps and US Peace Corps programs, and spent her undergraduate years immersed in the Occupy Movement. She is interested in restorative justice and her goal is to become a political mobilizing champion in her communities -- online and in-person. In the future, Tyler hopes to work within research and policy related to technology and safe communities.
Kasandra Negrete, former Chicago Fellow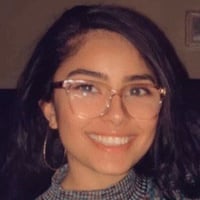 Kasandra earned a bachelor's degree in Economics with a minor in Psychological Methods at DePaul University. In the past, Kasandra has interned with the Obama Foundation as a Civic Engagement Intern, where she engaged with young people across the city. Currently, Kasandra works for the City of Chicago as an investment analyst and, as an active community member, is working to combat education inequality in the Chicago Public Schools. Kasandra is passionate about eliminating Chicago's wealth gap and promoting economic mobility and access for low-income communities. She is committed to empowering young people in politics, and wants to provide them with the tools to tackle local issues.
Julia Perrotta, Raleigh-Durham Fellow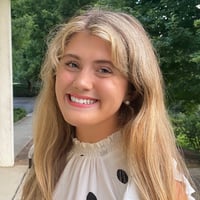 She is pursuing her bachelor's degree in Political Science with a minor in Spanish at the University of North Carolina at Chapel Hill. Throughout her life, she has been passionate about empowering female leaders in politics. Julia is currently a Creative Specialist in the Communications department of Student Government, an ambassador for the admissions office, and a former volunteer/intern for Gina Collias, a Congressional candidate running in her hometown district of NC-11. Julia plans to continue involvement on campus to boost civic engagement and voting opportunities, raise awareness about the prevalence of sexual assault, and support the fight against systemic racism. Julia's goal is to attend law school and study international or constitutional law so she can fight for women's civil, human, educational, and political rights in international organizations and nonprofits. For Raleigh-Durham inquiries, contact juliap@ignitenational.org.
Saha Salahi, former Las Vegas Fellow.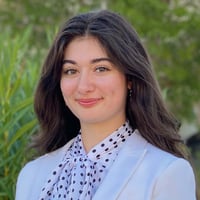 Saha is pursuing a bachelor's degree in Communication with a Brookings Public Policy Minor at the University of Nevada-Las Vegas. She is currently a Student Researcher at Brookings Mountain West and the Lincy Institute, as well as the Congressional District 3 Coordinator for the Nevada Center for Civic Engagement. Saha is dedicated to the Las Vegas community and has served as a District Intern for Nevada Congressman Steven Horsford. She has also completed over 150 volunteer hours which span from being a teacher's assistant for elementary-level students to organizing food and book drives for local K-12 schools. As a product of Afghan-American parents, Saha hopes to be an advocate for minority groups and use her voice to bring about equal representation at a local and national level.
La-Tieka Sims, former San Antonio Fellow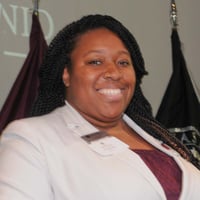 She is currently a senior at Texas A&M University-San Antonio and is pursuing her bachelor's degree in Business Management. She earned her associate degree in Business Administration at San Antonio College. La-Tieka is an active campus leader and has served in roles such as Treasurer of the Black Student Union, President of the Campus Activities Board, and President of the Student Government Association, and she is a current member of Zeta Phi Beta Sorority, Incorporated. She is developing her role as a community leader and furthering her career by interning at the City of San Antonio District 2 City Council office. La-Tieka hopes to run for office in future.
Loren Walter, former Atlanta fellow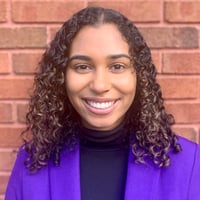 She is a senior at Agnes Scott College, pursuing a Bachelor of Arts in Political Science. Loren joined IGNITE in 2018 as a college chapter member. She is deeply passionate about engaging young people, specifically in marginalized communities, in the civic and political process. At Agnes, Loren also serves as a Senator in the student government where she has co-founded the Civic Scotties Coalition which assists with the development of the university's Civic Engagement Plan. Loren will run for office to further public education and voting policies.