Meet the 1st cohort of IGNITE Fellows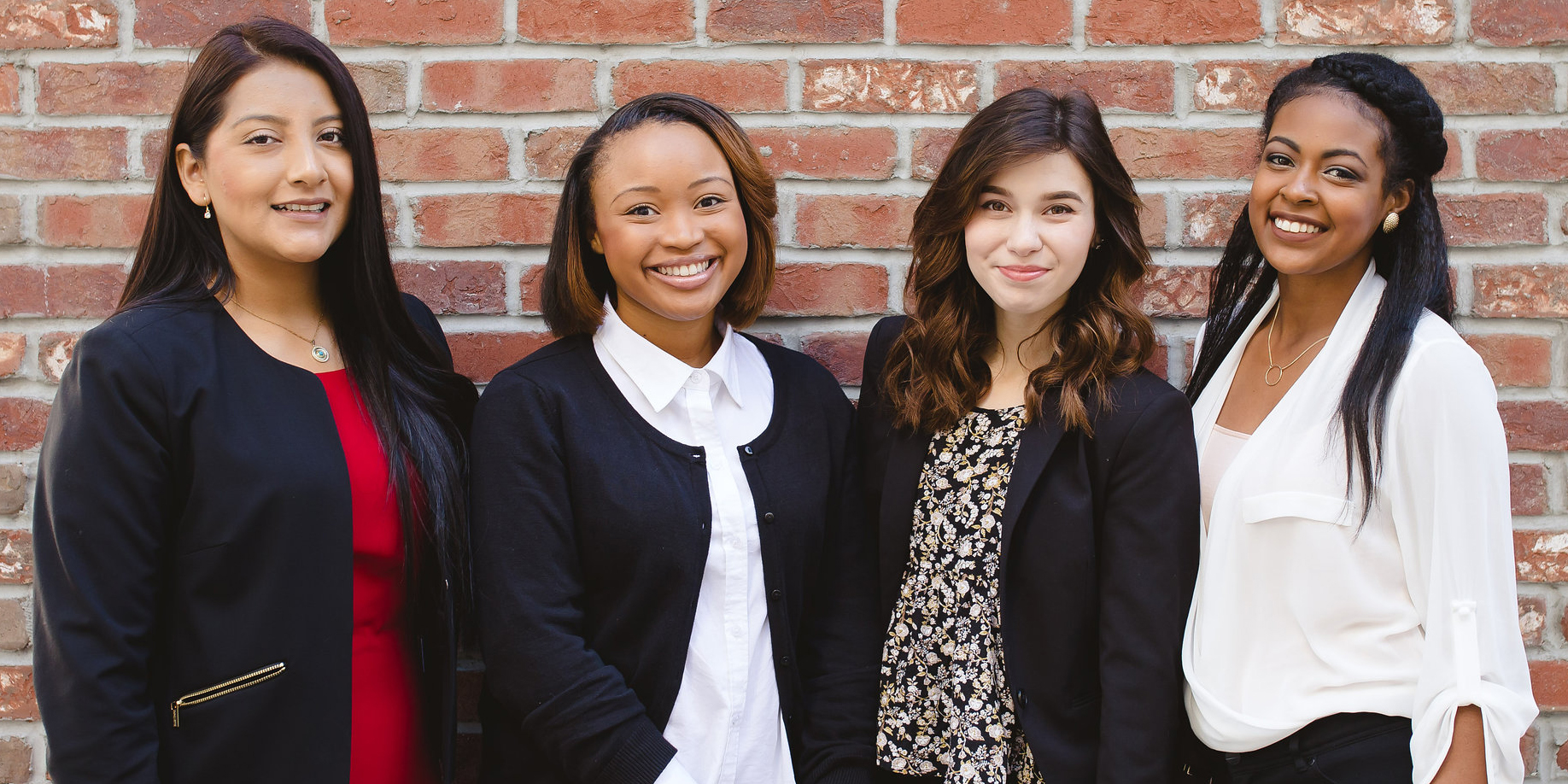 Meet the 1st cohort of IGNITE Fellows. Every year IGNITE recruits a cohort of diverse and passionate women in communities across America and provides them with resources, training, and networks to flex their political power and mobilize women on their campuses and in their communities to become civically engaged. Fellows serve as ambassadors for IGNITE's mission and vision and play a valuable role in our efforts to spread a national message that it is time for young women to step into political power.
Tiffaney Boyd served as our Southern CA fellow
She recently graduated magna cum laude from California State University San Marcos and received her Baccalaureate degrees in Social Sciences and Communication. Tiffaney served in numerous leadership positions during her time at CSUSM. Most notably, she was elected to serve on her student government board for three years, attaining the position of President and was elected President of the National Communication Association's honor society, Lambda Pi Eta. Tiffaney has a passion for access and education equity and encourages students to take an active interest in the political forces that shape their educations and their lives. Through this fellowship she hopes to help women and gender parity by demystifying the process of running for office and bridge the networks required for success in politics.
Where is Tiffaney today? Leveraging her experience as Student Body President at California State University San Marcos, Tiffaney dramatically expanded IGNITE across the region and went on to secure a job in the California State Assembly. (Updated 12/2017)
"IGNITE gave me a lot of applicable skills that I can use as I continue my political journey. The IGNITE network supports and inspires me every day." - Tiffaney Body
---
Kayla Farhang served as our Minneapolis Fellow
Kayla is working towards a Political Science and Global Studies double major. She has a strong passion for politics and has been involved in a lot of community organizing throughout my college career focused on a variety of social justice issues. Kayla has served as an Organizing Fellow for Students for Education Reform Action Network and as a Legislative Intern for the Minnesota School Boards Association. Kayla also serves as the Vice Chair of the Board of Directors of MPIRG a non-partisan organization where she organizing state-wide campaigns. As a Fellow, Kayla hopes to encourage her peers to pursue their passion for politics. As a woman in the field, she knows how important it is to feel a sense of support and solidarity. By creating an environment where women's voices are uplifted and where they feel confident and supported, the fellowship will help us achieve gender parity in the U.S.
Where is Kayla today? Kayla graduated from University of Minnesota-Twin Cities in spring 2017. She is leveraging the organizing skills she gained with IGNITE to lead local campaigns in the Minneapolis region. (Updated 12/2017)
"Through IGNITE I became more confident in my political power and ability to make a change. I also built a community of like-minded individuals. Together we are shifting the narrative to include the voices of young women in the political realm." - Kayla Farhang
---
Jade Goins served as our Atlanta Fellow
Jade attended Alabama State University from 2012-2016. While at ASU, she spent a majority of her time engaging with campus and community based organizations that stood for causes dear to her. Some of those organizations included URGE (Unite for Reproductive and Gender Equity), The American Israel Public Affairs Committee, Alpha Kappa Alpha Sorority Incorporated, The One-Hundred Black Men of America, and others. Jade found it extremely important to explore areas she was interested in and to take on leadership roles as well. She recently graduated in May of 2016, with a Bachelor of Arts in Political Science. As a fellow with IGNITE, Jade feels that this is her opportunity to get the U.S. to progress in the correct direction towards gender parity. The entire fellowship is an ideal avenue to encourage, educate, and empower young women towards equality. Jade's goal is to inform young women that what is most important is their ability to succeed in any avenue. This fellowship will bring awareness to more young women on college campuses of their capabilities, which will result in them bringing change into their own communities. Once these two components are planted, the public will have to move forward in addressing issues regarding gender parity. The young women produced through this programming will not allow any less.
Where is Jade today? Jade brought IGNITE programs to 200 young women in the Atlanta region. Via contacts she made at IGNITE, Jade secured a job with the Congressional Women's Caucus at the Georgia State House. (Updated 12/2017)
"Before the fellowship I was all about electing more women to office, but I didn't think that I was qualified enough to run. Now I realize that I am qualified, intelligent, and ready to run! The women I brought together taught me how much I could achieve." - Jade Goins
---
Monica Sibri served as our New York Fellow
Monica was the Founder of CUNY DREAMers, the first CUNY- wide student-led organization regardless of legal status that represents the needs and aspirations of undocumented students in The City University of New York. She is a leading advocate for creating change and accessibility to undocumented students for higher education and an organizer for equity laws that protect and advance the lives of immigrants. Monica firmly believes in civic engagement thus she has successfully helped organize and led voter registration campaigns from across the five boroughs. Monica is most grateful for the DREAM Fellowship Award that enabled her to become an organizer; and the Latino Leadership Institute Electoral Activism and Leadership Academy Award, where she learned intensive skills to be a better organizer and advocate for the immigrant community. Monica's current and future goals include pursuing a Master's in Public Policy and to get more women elected into office – particularly, to get more Latina women into the New York City Council by 2018.
"IGNITE provides a network for young women to unite and build on their personal experiences to serve their communities. Through IGNITE young women see themselves in political leadership positions by engaging with women elected officials in a very personal and approachable space." - Monica Sibri
---
Interested in serving as an IGNITE Fellow? Learn more today.