#IGNITETheVote For International Human Rights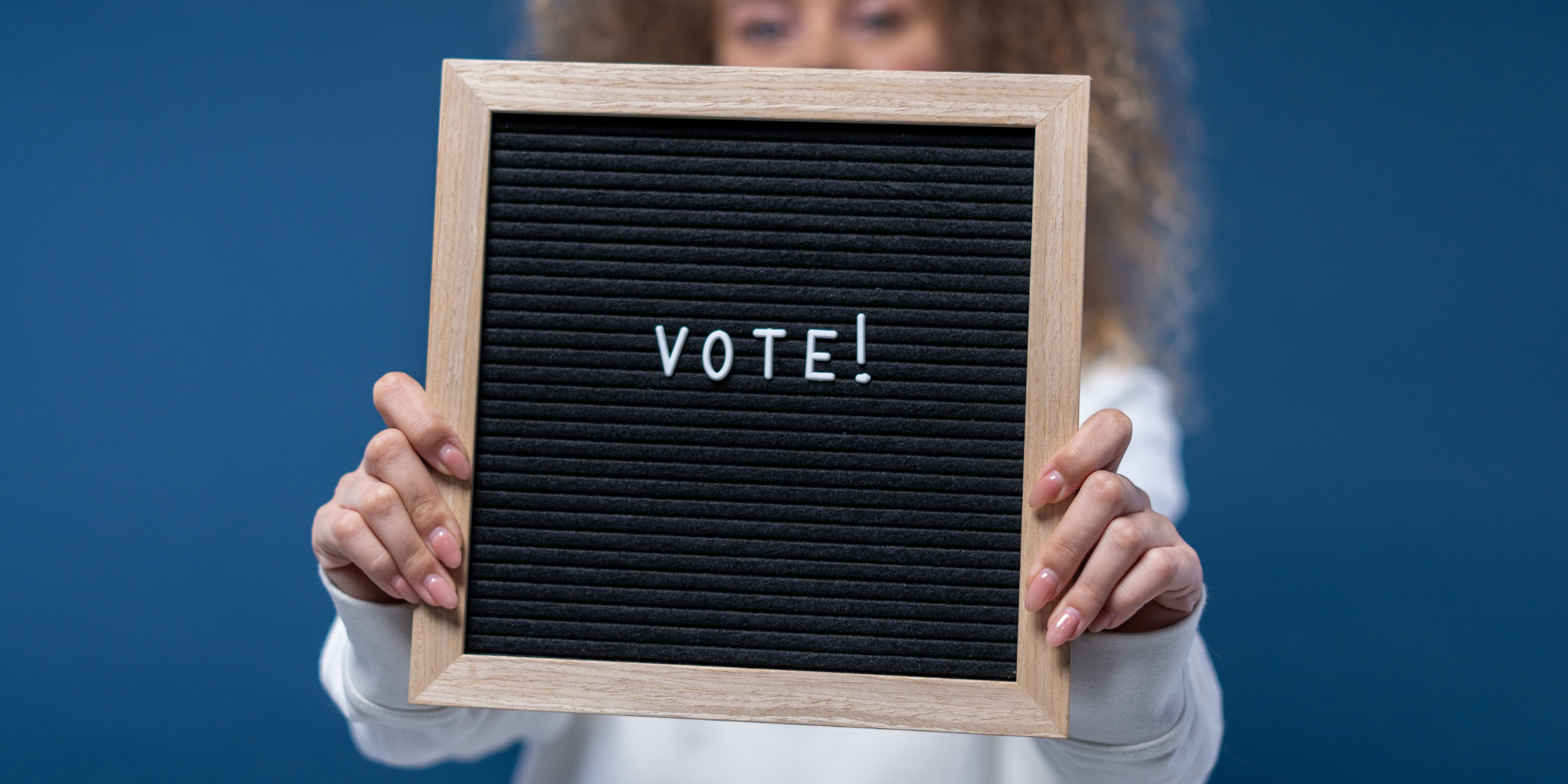 Some of our most fundamental rights are on the line in the upcoming midterm elections. From the SCOTUS decision on Dobbs upending the legacy of Roe and women's rights to choose what they want to do with their body, to our fundamental rights as Americans to access the ballots and participate in democracy, we as a nation are at an inflection point on who we are.
This election is also about so much more than just what is happening here in the United States. Around the world, we are seeing the fight for human rights and women's rights taking center stage. In Iran we are seeing the largest women's rights movement in our lifetime. An inspiring movement of girls and women are putting their lives on the line to fight for their rights to exist however they please and dress however they'd like. And the global crisis of violence against women doesn't end there – for instance, earlier this year, Palestinian-American dual citizen Shireen Abu Akleh, a renowned journalist, was murdered while reporting. In the wake of the murders of Shireen Abu Akleh and Mahsa Amini, women, journalists, and other beacons of our democracy around the world are fighting for fundamental rights of the press, speech and equality.
As an Arab American woman, all aspects of my identity have been politicized for as long as I could remember. And the question about if I deserved human rights due to my ethnicity or my gender identity has become all too familiar of a feeling. With the proliferation of social media, these assaults on my humanity and others like me are magnified. We shouldn't have to constantly fight for our rights and consistently have to prove our humanity in person or online.
In the era of the internet, one major human rights issue on the ballot this year is at the intersection of human rights and the ever evolving internet. As more of our world turns digital, it's becoming increasingly apparent that we need to do something to address the dangers underrepresented individuals – especially women, and especially women of underrepresented backgrounds – face online. Issues like the internets ability to promote genocide against the Rohingya, harm small businesses, monetize hate speech, sell our personal data for profit, algorithmic bias, and questions of physical safety are becoming more of a concern based on harassment online. The internet plays a large role in the way we interact as a society and how we are able to hold elected officials accountable. While the proliferation of social media has led to social movements – what we're seeing in Iran is the result of a major social media campaign pushed by Gen Z women – we've also seen how internet access is used to suppress advocates and attack democratic systems. Digital rights are one of the biggest human rights issues of our generation.
Taking on this fight for our human rights, especially as women and as members of underrepresented communities in the U.S. and around the world, is what should be at the forefront of our mind this election cycle. As we grapple with large-scale issues in the U.S. and abroad, in our physical lives or online, we have to create the space to think through solutions. That can only be done with leaders who are up for the challenge. That's why I am going to the ballot to #IGNITEtheVote this election cycle – to ensure that our leaders will do their part in fighting for our rights every day while in office.