IGNITE Statement on the Robb Elementary School Shooting in Uvalde, Texas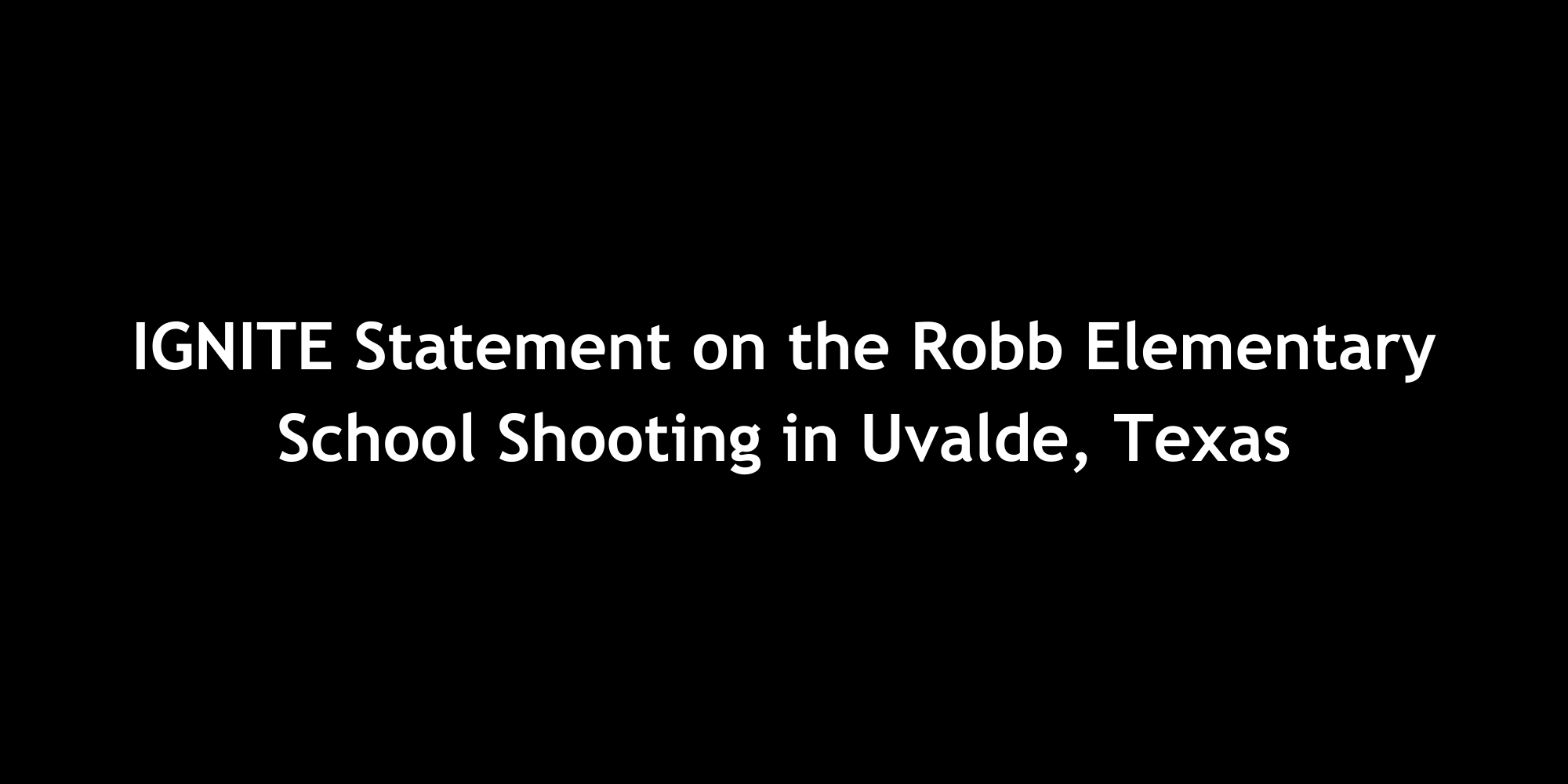 19 students and two teachers were murdered in Uvalde, Texas yesterday. The deadliest school shooting in Texas history and the third deadliest in U.S. history. The layers of devastation our country is witnessing and experiencing each day feel insurmountable. Limiting our response to coded and politicized language to describe these attacks does a disservice to the individuals and communities continually harmed.
We must not be afraid to call out the white supremacy, anti-Blackness, and heteropatriarchy at the root of gun violence in America. We must demand policies that dismantle these systems and offer us hope for collective healing. IGNITE is not the leader in the movement for gun control. We are, however, a movement of young leaders, many of whom are leading the fight to end mass shootings, in some cases having lost friends and loved ones in such tragedies. Our young women are finding new ways to hold our leaders accountable, and they are demanding change. Their work and their voice is critical today.
We extend our love and solidarity to the community of Robb Elementary and Uvalde. Let's not waste this moment. We need action to #EndGunViolence NOW.
Sara Guillermo, IGNITE CEO—America's largest, most diverse organization devoted to young women's political leadership.