IGNITE participants are fighting for reproductive justice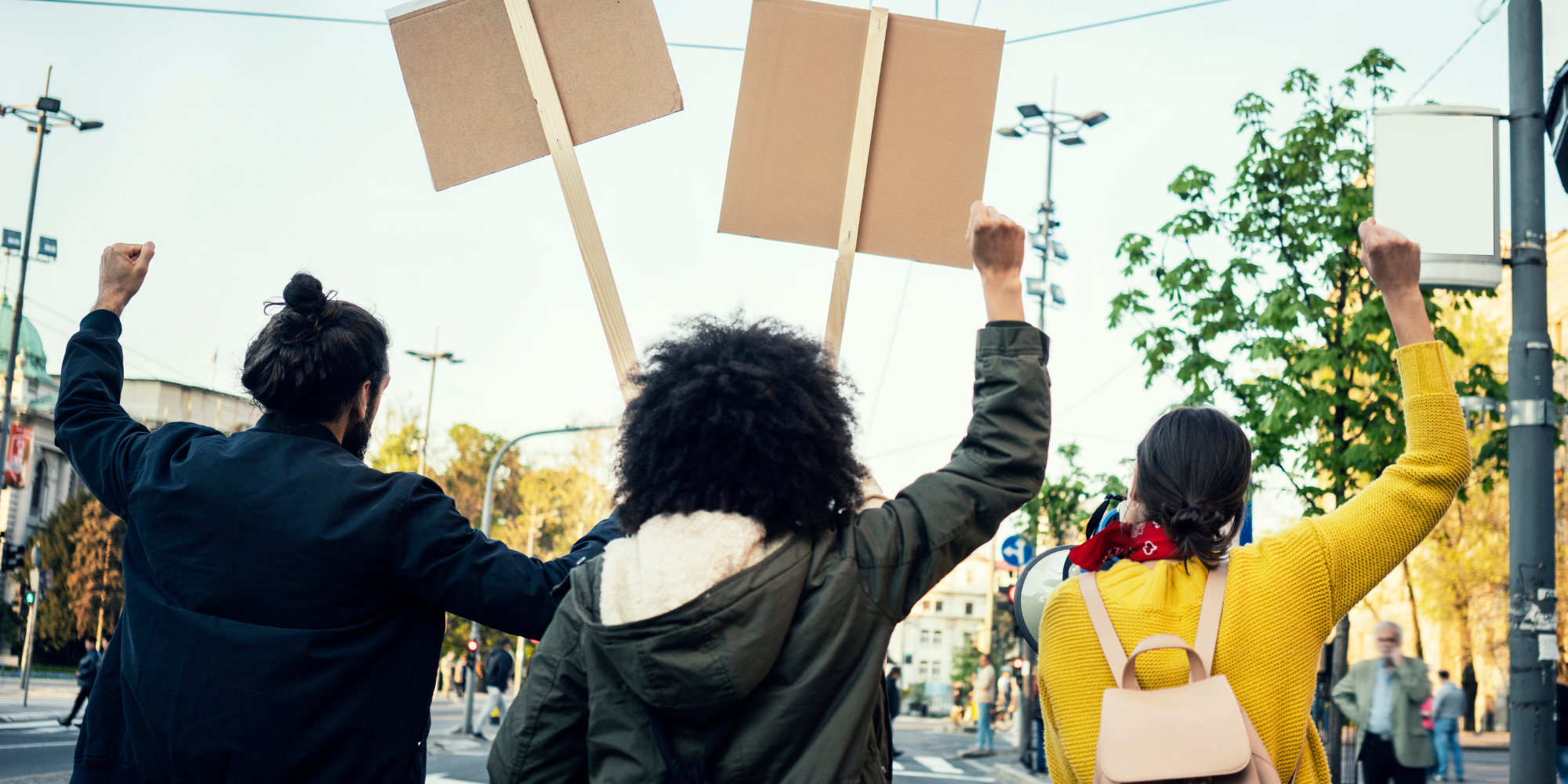 Many people will never forget where they were and how they felt when the Dobbs v. Jackson Women's Health Organization decision was leaked. News that Roe v. Wade was about to be overturned quickly spread, and individual reactions ranged the entire emotional -- and political -- spectrum. In that moment, it seemed as though 5 decades of work toward reproductive justice would simply vanish.
That moment, for many young people in particular, was a call to action.
For many, Roe's overturning did not come as a surprise. Organizations dedicated to fighting for reproductive justice had been preparing for this possibility for years. The nation's political landscape had created ideal conditions for Roe to be overturned. So when the news came that the landmark decision had been overturned, young people all over the country were prepared to advocate for reproductive justice.
Reproductive justice is a term that was coined in 1994 by a group of women of color who were seeking to expand the reproductive rights movement to include issues of social and economic justice. Since then, it has become a critical framework for understanding the complexities of reproductive health and rights, particularly for marginalized communities.
At its core, reproductive justice is about ensuring that all individuals have the right to control their reproductive lives, free from coercion, discrimination, and violence. This includes the right to access comprehensive reproductive healthcare, as well as the right to have and raise children in safe and healthy environments.
Reproductive justice also recognizes that reproductive health and rights are linked to issues of race, class, gender, sexuality and immigration status, and that access to reproductive healthcare is often shaped by systemic inequalities.
IGNITE recognized that the Dobbs decision would catalyze Gen Z to fight for reproductive justice, and continues to help young leaders harness their passion into action. From protests to contacting elected officials, IGNITE community members have organized and mobilized their peers to continue the fight for reproductive justice.
Many IGNITE community members found themselves deeply affected by the decision. Detroit Fellow Yesenia Baldivia-Zarate had this to say about her experience:
"Living in Michigan when the Dobbs decision was leaked, I cried not for me but for my sister-in-law who had just had a miscarriage, and thought what if this happened after this decision? Will she be penalized? Will her immigration status be affected?"
After the Dobbs decision was officially released, Yesenia spent the 2022 election cycle canvassing throughout Michigan to pass the Right to Reproductive Freedom Initiative of 2022, which amended the state's constitution to establish a new individual right to reproductive freedom. The proposal passed with 56.6% of the vote.
This uncertainty about the future has pushed many young people like Yesenia to advocate for reproductive justice and share their own stories. One of the most important aspects of this fight for reproductive justice is the importance of centering the voices and experiences of marginalized communities. If we want effective, equitable policy on reproductive justice, we have to center the voices and concerns of marginalized communities.
For example, community-led reproductive health initiatives that are developed and led by people from marginalized communities have been shown to be more effective in addressing reproductive health disparities than top-down approaches that are developed without community input.
Ultimately, by working towards reproductive justice, we can create more equitable and just societies where we all have the opportunity to thrive.