Gen Z Women Are The Future of San Francisco Politics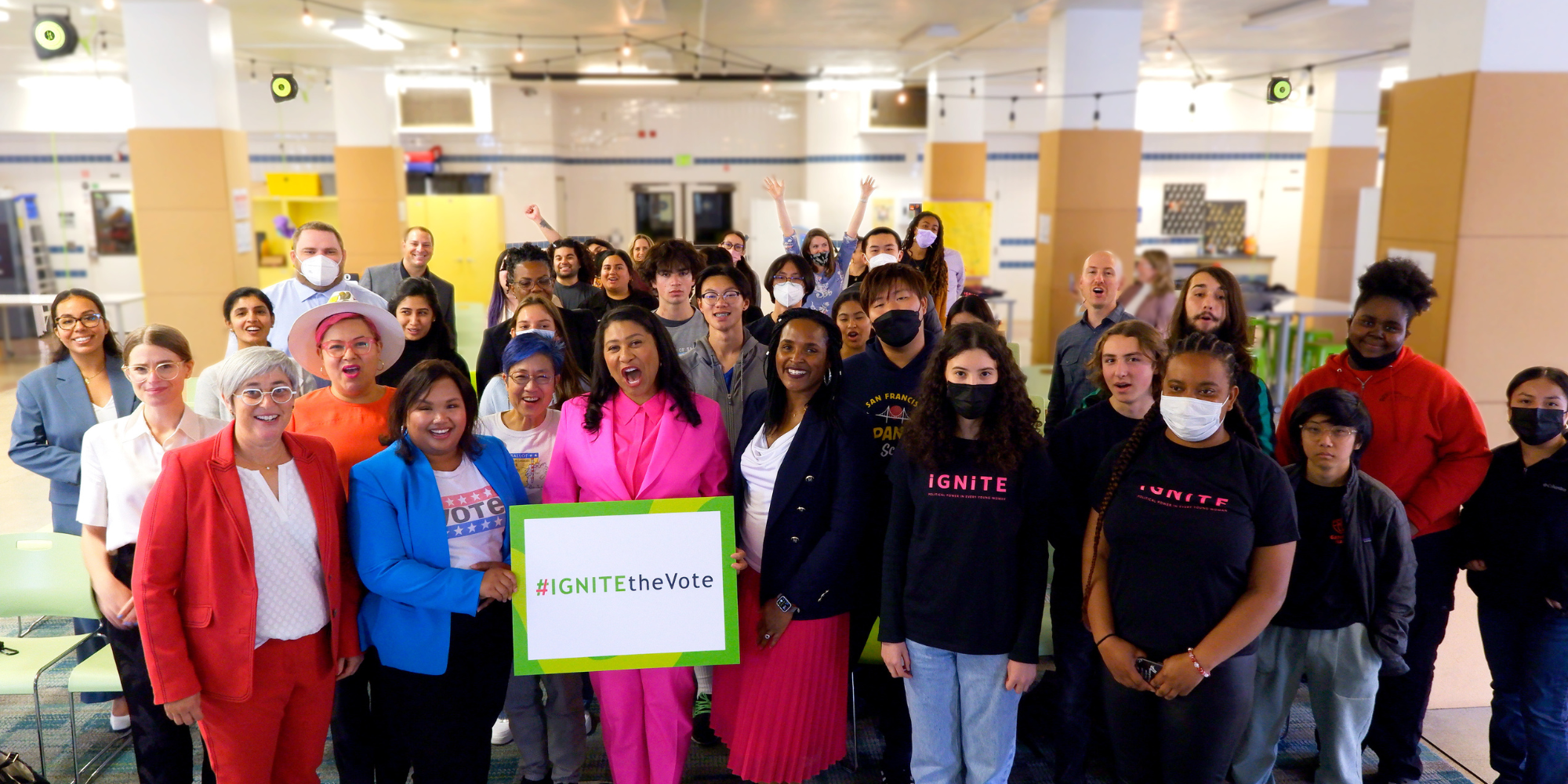 This fall, young women of San Francisco will be heading to the polls to voice their opinions on a number of issues. From the overturning of Roe v. Wade, to the mounting student debt crisis, to the worsening climate emergency wreaking havoc in our own community, we are witnessing the mobilization of a new generation of voters like never before. And if the win for abortion rights in Kansas earlier this year is any indicator, we will see this energy extend beyond just federal races.
Young voters are going to have a notable impact on the midterm elections. Just have a look at the numbers. The vote totals for Gen Z women in 2018 and 2020 revealed a generation of women more politically engaged than the generations preceding them. We shouldn't expect a change in 2022, given that the issues they care about the most are more relevant than ever.
A recent survey conducted by the UC Berkeley Institute of Governmental Studies revealed more than 80 percent of California's registered voters consider abortion to be important for the midterms. It also revealed that 71 percent plan to vote for Proposition 1, an amendment to the California Constitution that would prohibit the state from interfering with a woman's right to an abortion and guarantees access to contraceptives. Young San Franciscans are particularly fired up about reproductive justice, as well as rising costs of higher education in the state, the looming climate crisis, and even astronomical housing costs.
Gen Z women are gearing up to meet this moment. Studies show that young women are well aware of their civic responsibility and want to contribute to improving their communities. It's our responsibility to show them how and to make sure the opportunities are open to them. They're already engaging with their peers and hitting the streets to protest and volunteer on campaigns.
In San Francisco specifically, preliminary research into gender disparities in voter registration and voter participation in the City and County of San Francisco (CCSF) by DOSW found that women are less likely to register (16 percent) and less likely to vote (11 percent) than men. However, once registered women are more likely to vote (4 percent) than men in CCSF in particular. This shows the importance of registering women–the onus is on us to eliminate these disparities.
At both IGNITE and the San Francisco Department on the Status of Women (DOSW), we want to ensure San Francisco leads the way in embracing the civic leadership and engagement of Gen Z by investing in its young voters and allowing them to unleash their political power and have a stake in decision-making. We know the only way to build future generations of engaged citizens is to encourage more young people, and especially women, to embrace their political influence, and perhaps even, ambitions.
So many major female political players got their start in San Francisco. Mayor London Breed started on the San Francisco Board of Supervisors before she became the first Black woman to lead city hall. So did Senator Dianne Feinstein before serving Californians for three decades in the U.S. Senate. Even Vice President Kamala Harris was District Attorney of San Francisco long before being selected as President Biden's running mate.
We're partnering to mobilize thousands of San Francisco students to register to vote this fall. We want to ensure they're informed about why voting matters, how to navigate even the smallest of local races, and how to meaningfully engage on the issues they're concerned about even if they are not yet old enough to vote.
San Francisco has proven itself as a powerhouse in developing female leaders and we'd love for that to continue being the case. However, it's going to first require mobilizing young women to take an active role in politics and voting in every election up and down the ballot. Our efforts in San Francisco are only one example. We'd love to see others making intentional investments in young women across the country as well.
Kimberly Ellis is the Director of the San Francisco Department on the Status of Women.
Sara Guillermo is the CEO of IGNITE, America's largest, most diverse organization devoted to young women's political leadership.