From social worker to candidate: Sherlyna's story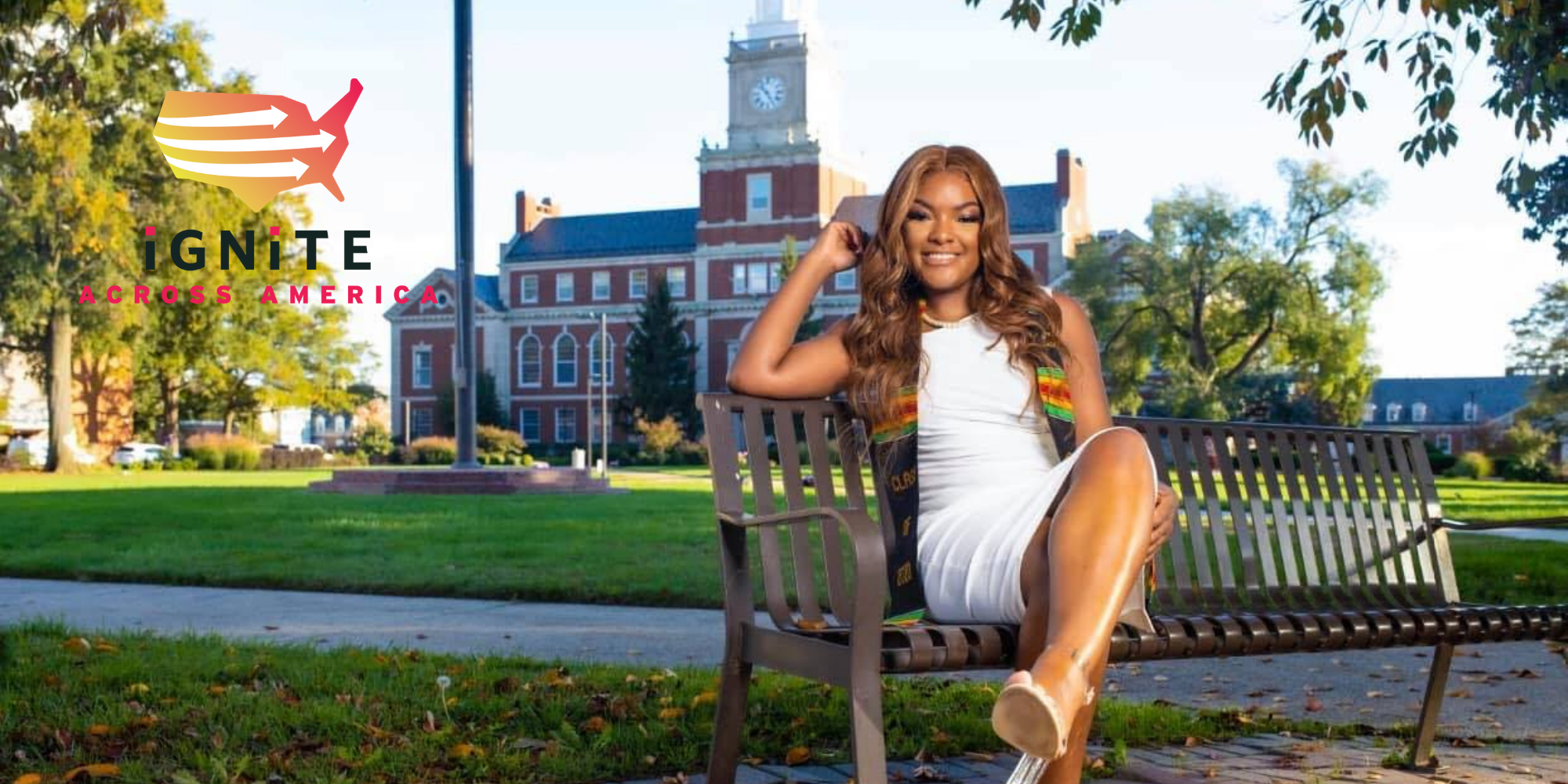 "IGNITE gives me the skills and confidence to walk into a room and stand firm in my convictions."
Sherlyna thinks of herself as a servant leader, not a candidate or a politician. In fact, she never saw herself running for office until she participated in IGNITE's Run Now program and later became the Baltimore Fellow: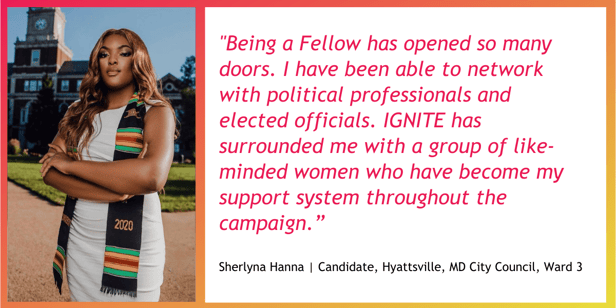 Sherlyna first connected the dots between social work and elected leadership as an undergrad at Florida Gulf Coast University. As Director of Community Outreach within Student Government, Sherlyna was responsible for planning and implementing programs to promote service learning and active citizenship. Simultaneously serving on the Florida Student Association, she advocated for mental health services for over 1.4 million college students. Later, as a grad student at Howard University's School of Social Work, Sherlyna served on the Student Senate.
Sherlyna's years in social work drive the "why" behind her campaign for Hyattsville City Council:
"I'm running because I want to serve as an advocate. I will listen to the community's needs and make informed decisions. Policy impacts wellbeing and it is imperative to have city leaders who are able to empathize with their situations."
As a therapist, Sherlyna constantly comes face to face with the problems her clients, and the wider community, are up against. Poverty, recidivism, homelessness, and addiction are prevalent in Hyattsville. While Sherlyna passionately addresses client needs on an individual basis, she knows her impact will be magnified in a leadership role. She's already seeing that impact through her seat on the Maryland State Advisory Board for Juvenile Services, where she advises the Secretary of Juvenile Services on policies and programs to improve juvenile services across the state.
As someone who has often been excluded from the table, Sherlyna recognizes the importance of an inclusive environment and will advocate for those who are underrepresented to be part of the decision-making process. "I'm running now because there is a lack of representation. I'm running to have more women represent the needs of the community on the council."
Keep reading
Inspired? Support IGNITE's work
By supporting IGNITE you are investing in the future generation of women political leaders. Donate today.