Creating A More Equitable World, One Period Product At A Time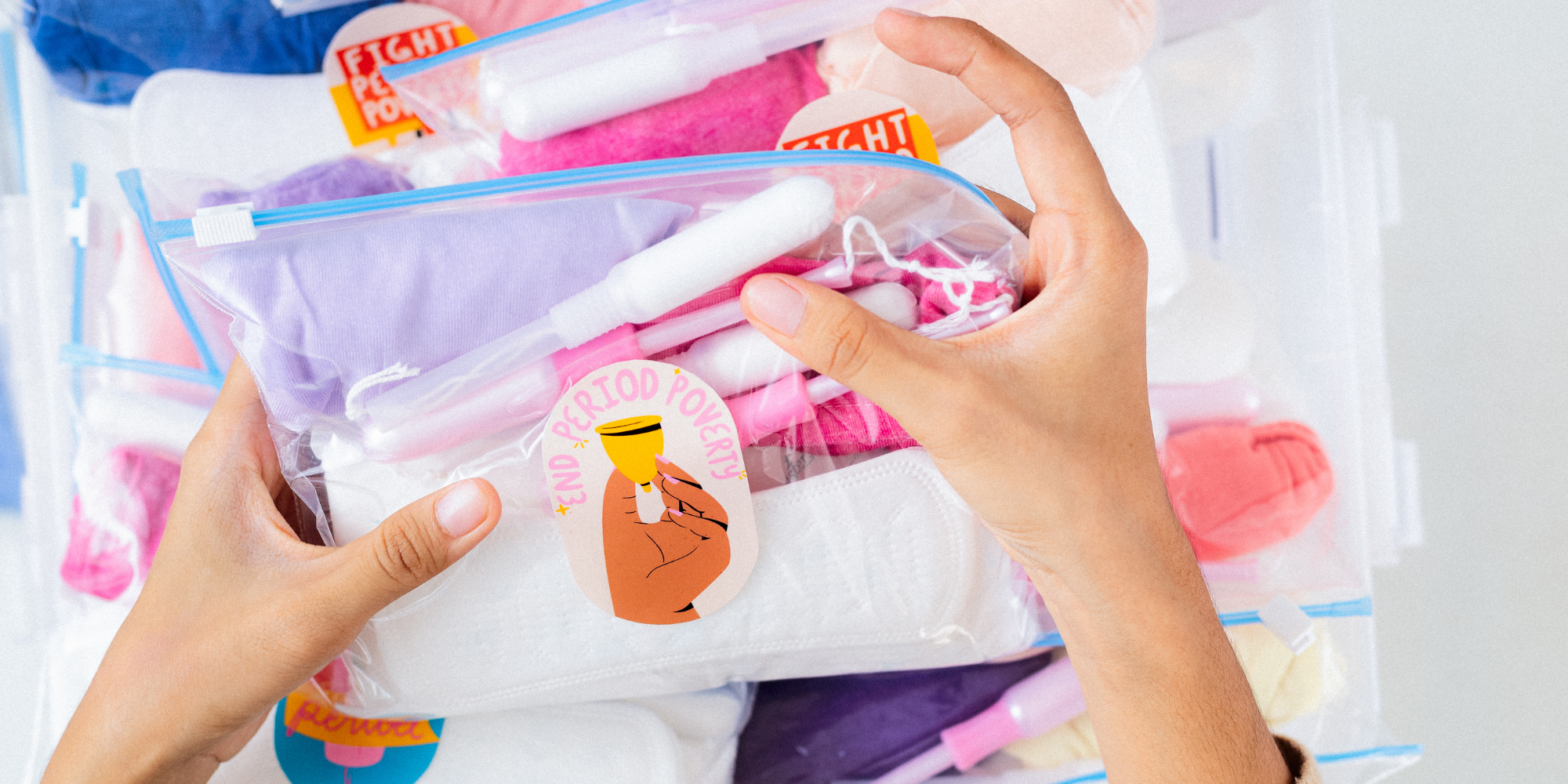 Every day, millions of people with periods miss out on different aspects of everyday life due to a lack of menstrual products. Period poverty, or the inability of menstruating individuals to access or afford menstrual hygiene products, is largely to blame and has been linked to health problems, school absenteeism, and employment issues.
In the United States, period poverty has had the most devastating effects on people in poverty, people of color, and the incarcerated. A study by Plan International USA found that 1 in 4 women had difficulty accessing menstrual hygiene products due to their cost.
So, how did this happen?
One of the main reasons that period poverty exists in the United States is the high cost of period products. Most states consider pads and tampons "luxury" items and subject them to increased sales tax. As a result, many people who cannot afford these products are forced to use unsanitary alternatives, such as rags or toilet paper, or disengage from everyday life during the duration of their periods.
For many, neither of these options is acceptable. So to put an end to period poverty, some have begun advocating for change.
In 2019, California became the first state to require public schools to provide free period products in their bathrooms, with New York City passing similar legislation in 2021.
Now, California legislators are continuing their work to eliminate period poverty throughout the state.
On January 30th, 2023, California State Senator Caroline Menjivar introduced SB 260, the Menstrual Equity Act of 2023. The bill would require the California Department of Social Services to cover period products for every menstruating person who receives CalWORKS, the state's public assistance program.
Senator Menjivar stated, "While California has addressed some needs, such as increasing the allocation for diapers, we recognize additional financial burdens still exist. Menstruating people should not miss work or be hindered from performing family duties because they cannot afford essential products."
Young women in particular have taken up significant leadership roles in the movement toward menstrual equity. Nearly 200 young women and girls gathered in Sacramento, California in April 2023 to advocate for menstrual equity in their state. IGNITE National's Legislative Advocacy Director, Jocelyn Yow, had this to say about the event:
"It was amazing to see so many young people come together to make a difference about this issue. Too many people in California have to make do without necessary menstrual products because of financial constraints. The bill we fought for at IGNITE the Capitol would make sure that isn't a problem anymore."
Still, much work needs to be done to completely alleviate the financial burden of period products in the United States. Low-income communities still need accessible period products, and the cost of period products is still a prohibitive expense for too many people.
The way in which periods are culturally perceived should also be tackled. Normalizing periods and speaking openly about them can help us break down barriers that prevent people from accessing period products and ultimately put an end to period poverty.
Still, the Menstrual Equity Act of 2023 is a great initial step toward period equity. Covering period products under California's public assistance program will go a long way toward ensuring that people with periods have access to the products they need to manage their periods with dignity.