Celebrating Tierra Stewart, IGNITE's new Chief Program Officer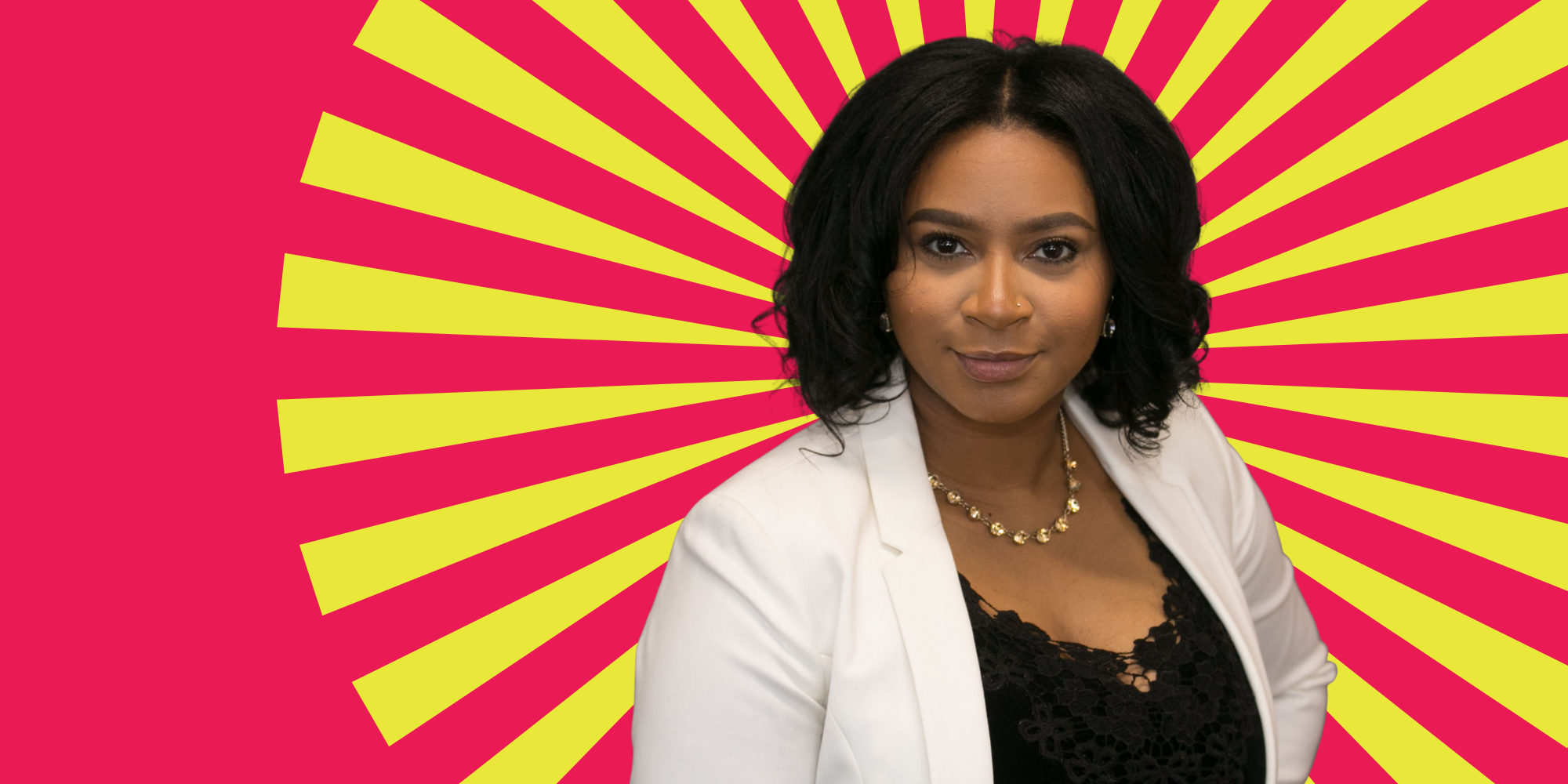 Our team is thrilled to reintroduce you to Tierra Stewart as she steps into the Chief Program Officer role.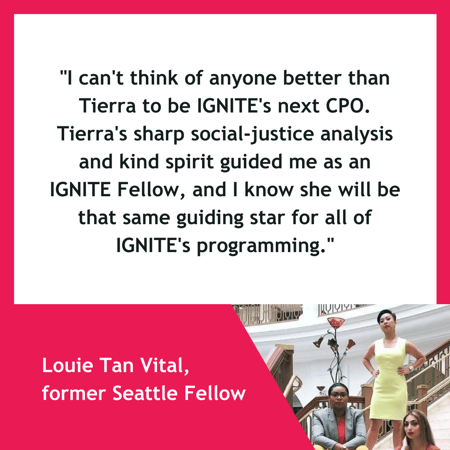 Over the last three years, Tierra served as our Fellowship Director. As a visionary, Tierra doubled the size and impact of IGNITE's Fellowship, positioning us to bring this leadership opportunity to many more cities. For every Fellow trained and mentored under Tierra, the political power of thousands of young women across America has been ignited.
As IGNITE's Chief Program Officer, Tierra will catapult IGNITE's programs to the next level. Between her dedication to empowering young women and her proven track record of developing and managing innovative programming, IGNITE will accelerate changing the face of political leadership in America.
"Throughout the course of history, Black Women in Leadership in this country has revealed that we would be called upon to build the stage but restricted to stand on it. IGNITE created space for a young Black Woman from Columbus, Ohio to not only build a stage but also stand on it. As I stand here in my conviction, I think of the words of Fannie Lou Hammer "I have been tired for 46 years and my parents were tired before me and their parents were tired… All my life I have been sick and tired. Now I'm sick and tired of being sick and tired." We have so much work to do, but we are not alone, it's going to take us all to get there. We must remember on our journey in leadership to continue to drop the seeds of political ambition, so greater will be the harvest along the way, and sooner shall we reach gender parity in our country."
To get to know Tierra, please join her for an Instagram Live Q&A on March 18 at 12 pm ET (9 am PT). You can also connect with her via email at tierra@ignitenational.org.