Jocelyn Yow—Building a Library And More for Young Families on Eastvale City Council in California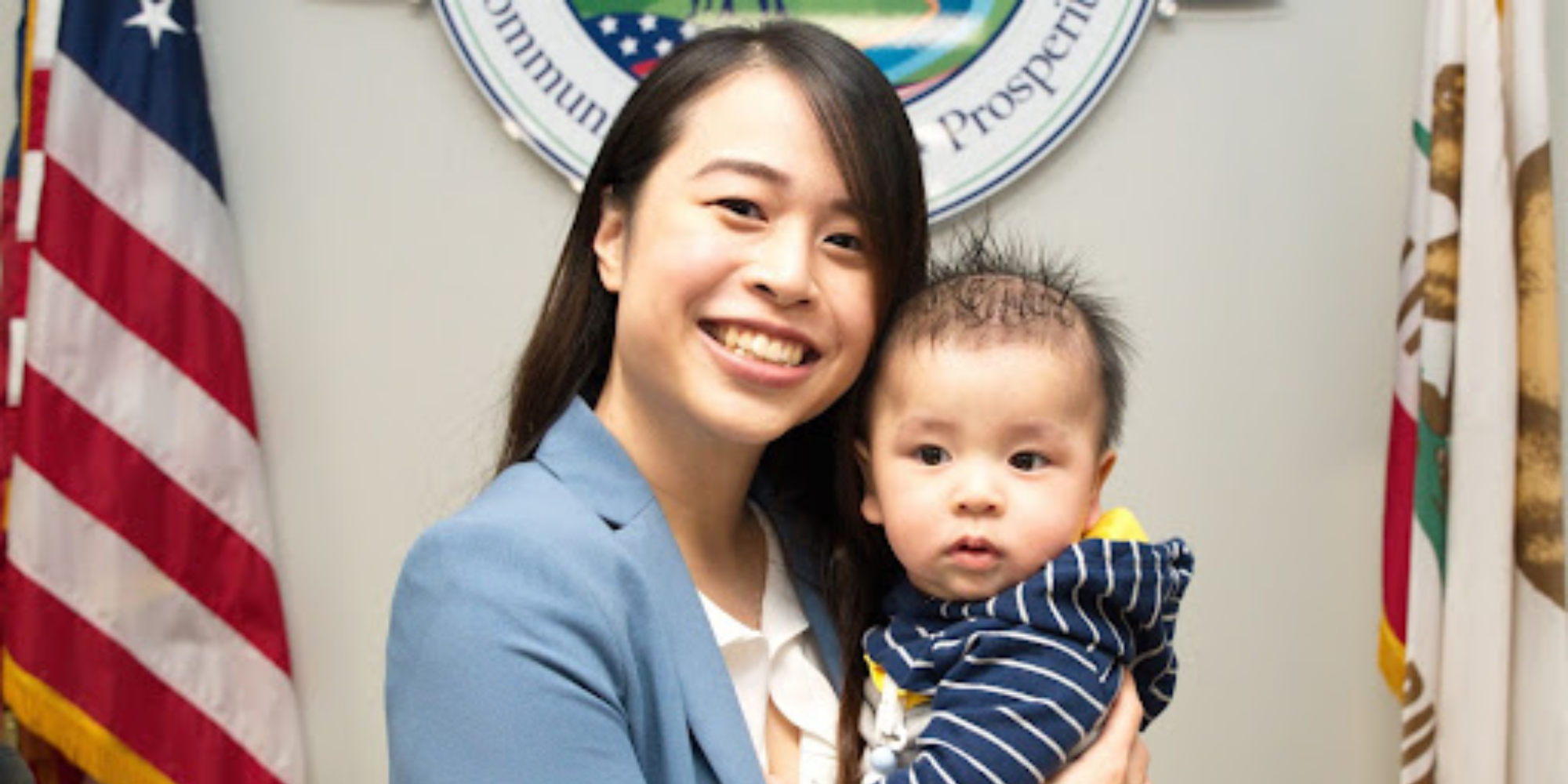 Jocelyn Yow with her son, Kayden, when she served as Mayor in Eastvale, Ca, in 2020.
Why Are IGNITE Alumni Running for Office Right Now?
Want to create a better future for everyone in your city? Feel strongly about a local issue, and want to make sure the decision-makers reflect your views?
No need to sit on the fence! Run for office and make the future your own!
Women like you are running for office across the country, and they're winning, right now. Here's why one IGNITE alum is running in 2022, and why.
Jocelyn Yow—Building a Library And More for Young Families on Eastvale City Council in California
"The key campaign issue, just like in 2018, is to have a library in the city," Jocelyn said. "We currently don't have one. We share one with our local high school. This is a family community. More than 50 percent residents have kids who are under the age of 18, me included. And the median age is actually very young. But we don't have any services for kids."
Jocelyn has been able to make progress on the library since running and winning office in 2018, she said. 30 million dollars is set aside for the library with construction happening next year.
"I've always known I wanted to run since 2012," she said. "I attended college after the recession, and I was enrolled at my local community college because there were not a lot of classes available. I had to take the bus two and half hours each way just to take one class and graduate on time. I was really frustrated and so I started looking up who made the decisions. And I found out there are school trustees who make the decisions. So, I remember telling myself in 2012 I was going to come back and fix things."
Jocelyn decided to run for city council in Eastvale after a previous councilmember announced they weren't going to run again.
"It was not an easy decision to make," she said. "Because first of all, I've never seen anyone like me running for office. There weren't many Asian-American women running for office, let alone in the Inland Empire. It's hard to imagine yourself in those seats when you have never seen anyone like you in those seats."
Jocelyn is grateful to her support network at IGNITE—where she now works as director of advocacy—for having her back throughout. She is also keen to share what she has learned about running for and winning public office with more young women through the organization.
"I just came back from a Sacramento advocacy trip where we brought more than a hundred young women from all across the state to the state capitol," she said. "Some of them were sixth graders, and some were fresh out of college. It is such a great experience for every single one of them to meet legislators and see that they could run for office too. We need to see ourselves in those positions before we can realize what's possible. And that's what we're here for, to tell them we have their back."
You Too Can Run and Win!
If this story resonates with you, then consider joining one of our upcoming events. Check out our events calendar here.
There are so many different ways to explore more. You can start a college chapter. Train to unleash your advocacy. Become an IGNITE Fellow.
It all starts when you meet other young women who are interested in stepping into their political power.