Books you should be reading during Native American Heritage Month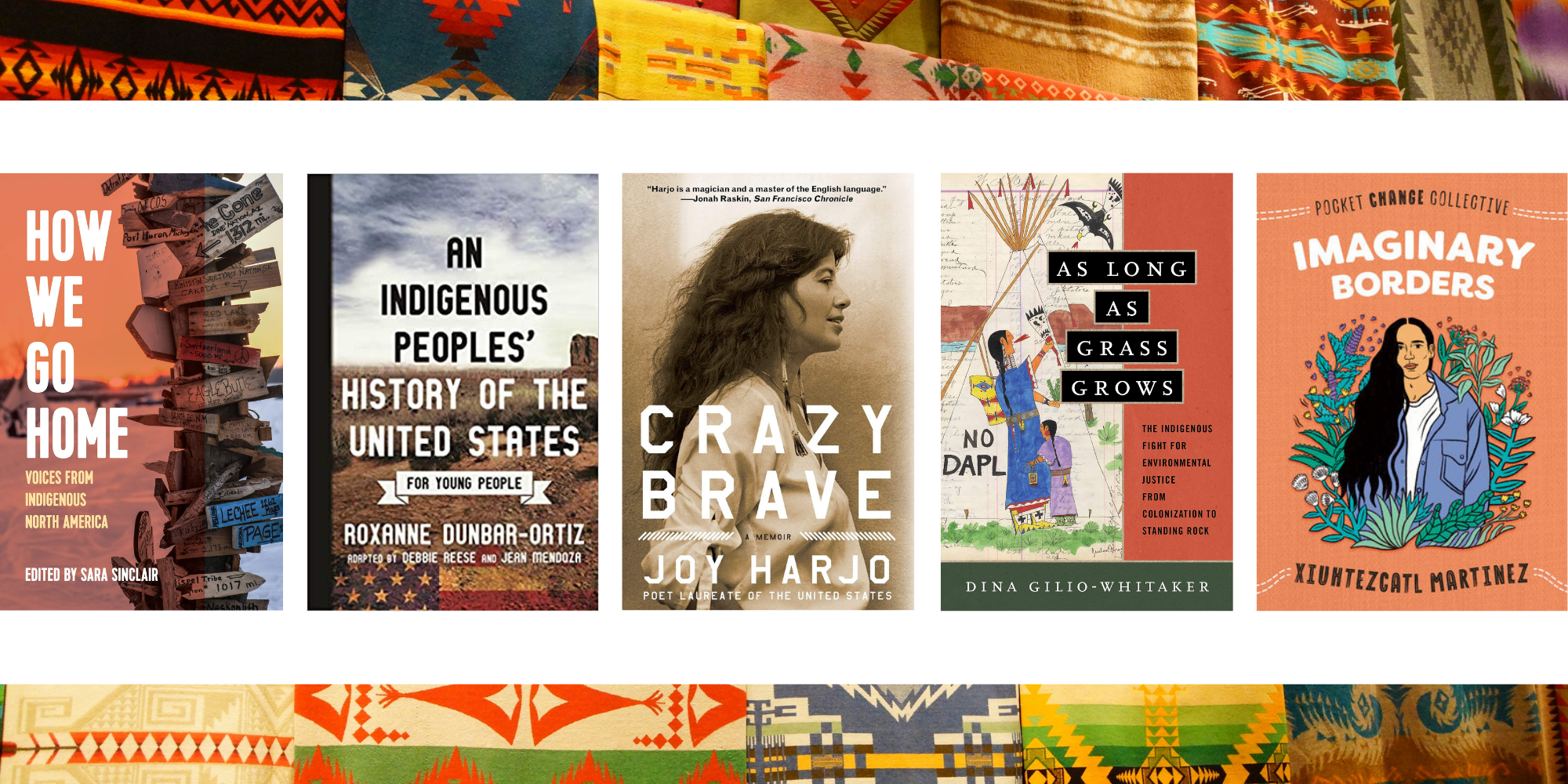 November is Native American Heritage Month, which started as a week-long celebration in 1986 and evolved into a month-long celebration. Indigenous peoples have a long history, rich culture and stories to tell that often go unheard. We've put together a book list that shares some of those stories, traditions and experiences of North America's native populations.
An adaption of Roxanne Dunbar-Ortiz's An Indigenous People's History of the United States, which tells the history of North America's native tribal nations.
A collection of poems, essays, interviews and art about the experiences of Indigenous women, providing insight into the lives of those who are often overlooked.
Earth Guardians Youth Director and hip-hop artist Xiuhtezcatl Martinez shows us how his music feeds his environmental activism and vice versa.
A children's book about the importance of Indigenous culture, difficult times throughout history and about strength.
A look at the ongoing struggles of Indigenous women today that explores how they see themselves and how they are seen by others.
Writings and art from groundbreaking Native artists about growing up Indigenous in today's society.
A story about environmental injustice through the eyes of Indigenous peoples that highlights the important leadership of Indigenous women.
A memoir about the experiences of a young woman that highlights Indigenous rights and the impact of guns and environmental injustice on native populations.
First-hand accounts of the ongoing contemporary struggles to preserve Native lands and lives.
A memoir from the first Native American Poet Laureate in the U.S., who details her journey grounded in tribal myth, ancestry, music and poetry.
If you prefer films, check out these new Indigenous films by and about Native women here.
Representation matters. Discover how you can marginalized groups by running for office here.