A bold plan to improve access to menstrual products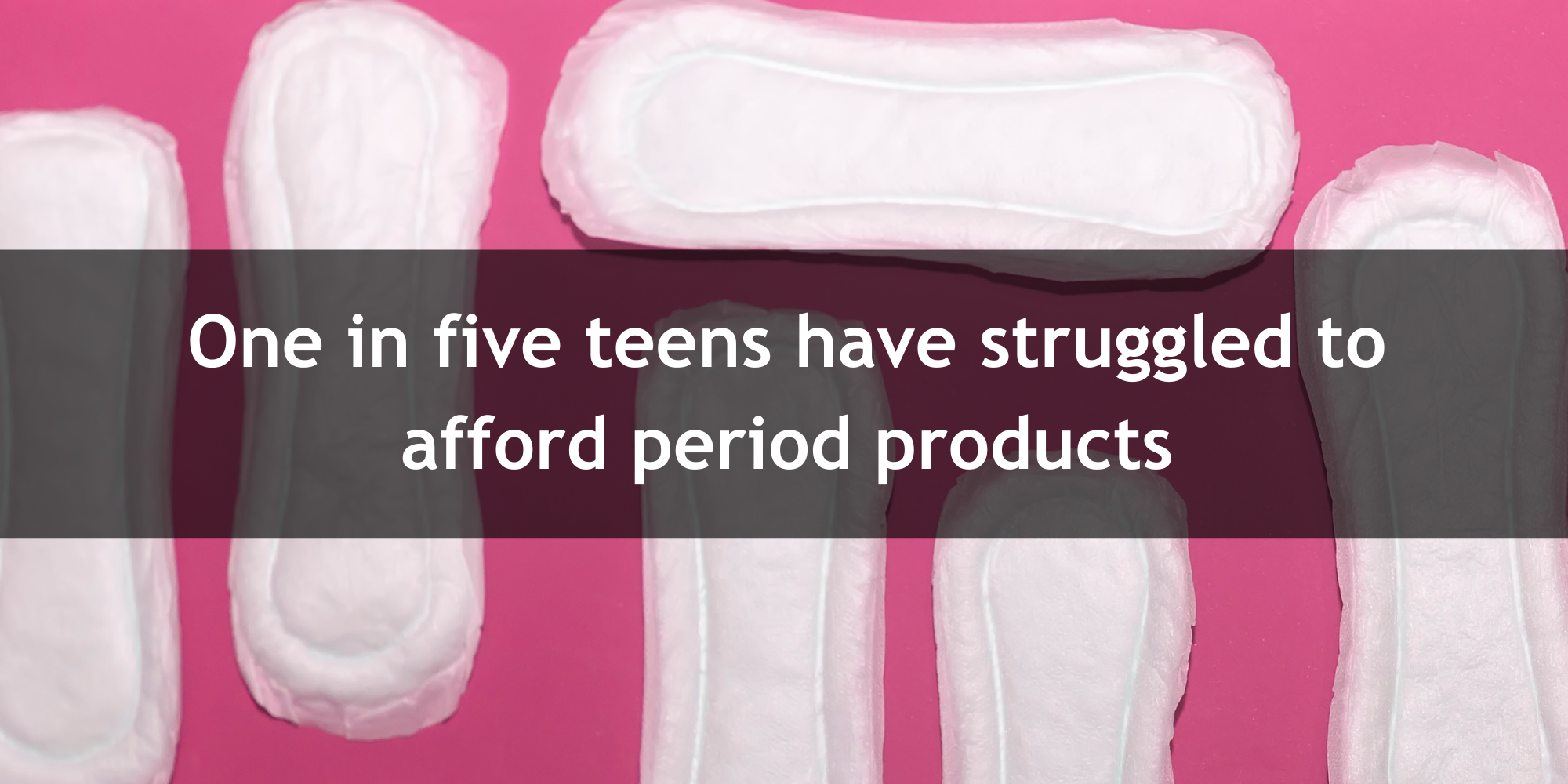 With your help, we can pass a bold plan to improve access to menstrual products nationwide. All it takes is five minutes of your time to send an email or call your legislators. It's time to advocate for the Menstrual Equity for All Act of 2021.

The following content first appeared in a May 28, 2021 press release from the office of New York Congresswoman Grace Meng.

To help commemorate

Menstrual Hygiene Day today,

U.S. Rep. Grace Meng (D-NY) introduced the Menstrual Equity for All Act of 2021, a bold, whole-of-government, and comprehensive initiative that seeks to help different populations of women and girls afford and access needed menstrual products, including tampons, pads and many other items. "Period products are necessary and essential items for anyone who menstruates, and access to these items are a health care and human right,"

said Meng. "But too many still struggle to obtain them, and it's shameful and unacceptable that they remain out of reach for over half the population. This is especially true during the current COVID-19 crisis which has led to severe economic impacts affecting millions of families throughout the nation. Period poverty is debilitating and demeaning, and it is inextricably linked to a swath of issues – from economic justice to education; from housing to health care. No student should have to choose between their education and or their dignity. No family should have to choose between buying groceries or tampons. Although we have made progress in combatting period poverty, much more work needs to be done so that nobody ever faces challenges with affording and accessing these vital products. I am proud to continue championing this issue in Congress, and I will not stop fighting until we achieve full menstrual equity for women and girls everywhere." Meng's legislation aims to remedy the problem in a multifaceted approach. The bill contains numerous components that include:
Giving states the option to use federal grant funds to provide

students

with free menstrual products in schools – these grants already provide funding for health and wellness efforts;
Incentivizing

colleges and universities

to implement pilot programs that provide free menstrual products to students;
Ensuring that

incarcerated individuals and detainees

in federal (including immigration detention centers), state, and local facilitates have access to free menstrual products, including requiring guidance on distribution;
Allowing

homeless assistance providers

to use grant funds that cover shelter necessities (such as blankets and toothbrushes) to also use that money to purchase menstrual products;
Requiring

Medicaid

to cover the cost of menstrual products;
Directing large employers (with 100 or more employees) to provide free menstrual products for their employees

in the

workplace; and
Requiring

all public federal buildings, including buildings in the U.S. Capitol complex, to provide free menstrual products in restrooms.
A 2019 study found that among low-income women in a major U.S. city, nearly half had to choose between buying food and spending money on menstrual products.
One in five teens have struggled to afford period products or were not able to purchase them at all, and as a consequence, over 80 percent say they missed school or know someone else who has.
And a recent study revealed that 1 in 10 college students were unable to afford menstrual products in the past year during the coronavirus pandemic, and that those who experienced period poverty on a monthly basis, were more likely to experience moderate to severe depression.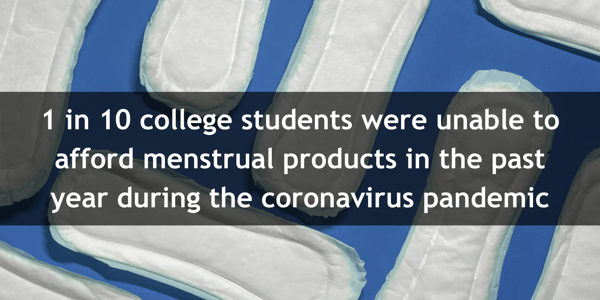 A copy of Meng's Menstrual Equity for All Act, which has 84 cosponsors, can be viewed here.
The reintroduction of Meng's bill follows her successful effort to enact legislation that allows menstrual products to be purchased with money from health savings accounts (HSA) and flexible spending accounts (FSA). The legislation, which she had long sponsored in Congress, was included in the Coronavirus Aid, Relief and Economic Security (CARES) Act, which was the COVID-19 relief package that was passed by Congress and signed into law in March 2020. It permits funds to be used for numerous types of menstrual products such as tampons, pads, liners, cups, and other items. Meng has also spearheaded other recent efforts to improve women's access to menstrual products.
In March, when the nation commemorated Women's History Month and International Women's Day, Meng led a letter to President Biden urging him to take executive action to help end period poverty, and develop a national strategy for menstrual equity. Also in March, on the 60th Anniversary of the Peace Corps, Meng reintroduced the Menstrual Equity in the Peace Corps Act to address the lack of access and affordability of menstrual products for Peace Corps volunteers serving abroad. She also sponsored a resolution to raise awareness of period poverty, pushed for free menstrual products in restrooms at all veterans facilities, and introduced the Good Samaritan Menstrual Products Act which would allow for more menstrual products to be donated to and distributed by nonprofit organizations, among many other initiatives.
Take Five Minutes to Take Action
Here are three ways you can support passing the Menstrual Equity Act of 2021 into law:
Email your representatives
Call your representatives

Share this blog post on social media
You have the power to make a difference! Take action now.