2021-2022 End of Year Reflection from IGNITE CEO Sara Guillermo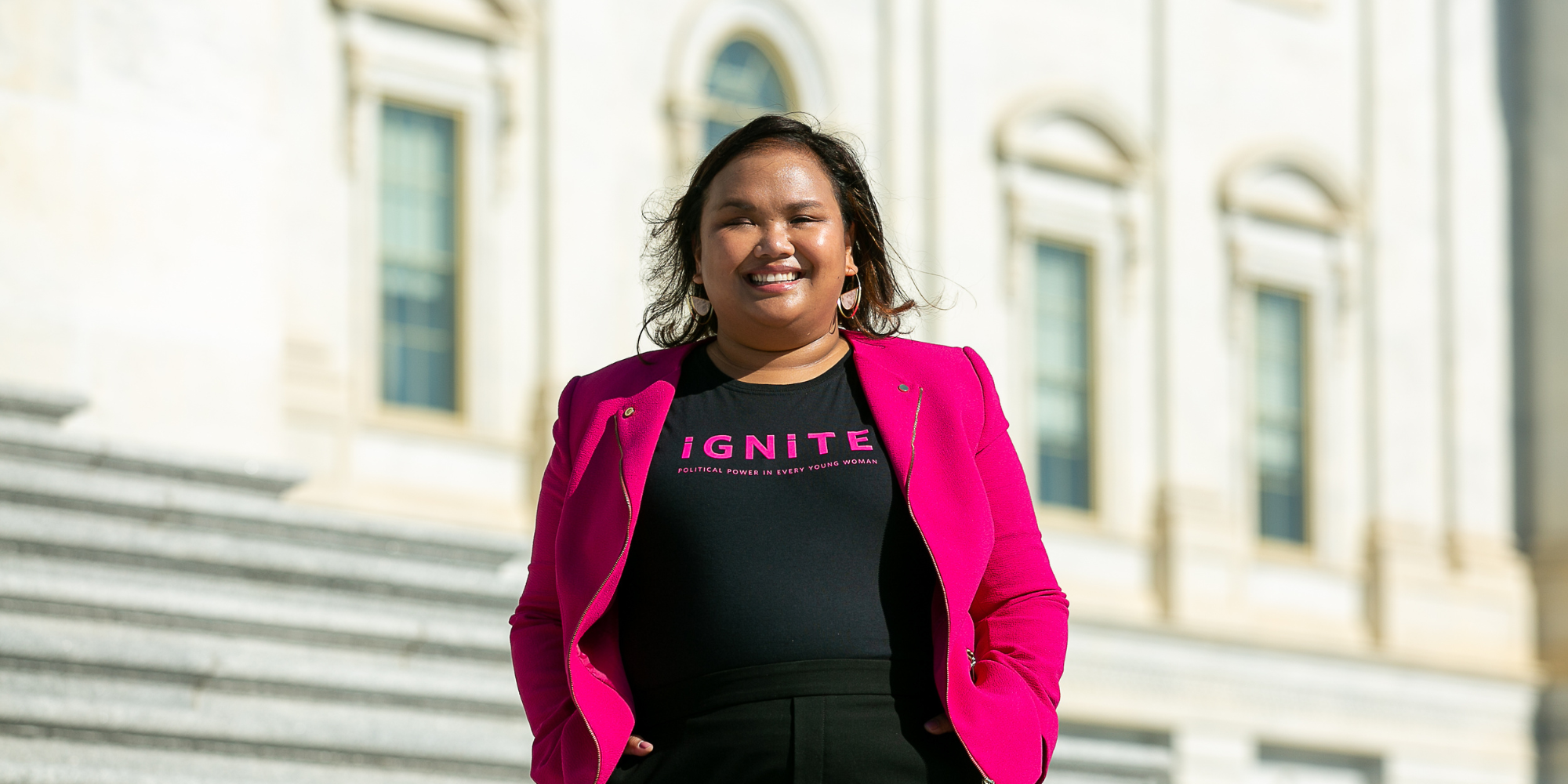 It's hard to believe that it has been just over a year since I first started as IGNITE's CEO. I feel incredibly lucky to have marked this milestone alongside hundreds of passionate young women in Washington, D.C. for our first 3-day, in-person Young Women Run national conference since 2019. For so many reasons, this conference looked and felt different than its predecessors, from the daily Covid-19 testing and masking, to the barricades around the Supreme Court and U.S. Capitol as a result of protests erupting across the city.
In spite of these differences, the passion and energy from our participants was higher than ever. We saw an incredible amount of urgency and conviction among the young women who joined us to train to become candidates, policy makers, commissioners, campaign operatives and community organizers. They are determined to shape policies, galvanize their communities and run for office not in spite of, but because of a year beset by the tumult of an ongoing pandemic, a continued racial reckoning, attacks on LGBTQIA+ rights, devastating SCOTUS decisions, and so much more.
IGNITE is more committed than ever to making sure these young changemakers have the tools, networks and mentorship to transform their communities. Over the last year, IGNITE has focused our efforts on creating a firm foundation that will allow us to expand our work shifting power to young women and catalyzing their journey toward elected office. These are young women with the potential to become lifelong leaders who will center the needs of those in their communities who most struggle to be heard.
At the end of this year, we are proud to have:
20 young women trained by IGNITE who are running for office in upcoming elections.
897 young women trained to advocate who took 2,890 legislative actions.
40% of the young women who participated in IGNITE your Advocacy Boot Camp secure internships and jobs with their state legislature.
50% of program participants participate in a march or rally.
Throughout our 2021-2022 year, building a strong team that is set up for success has been priority. As we champion equity and diversity in the political arena, we're also working to ensure these ideals are reflected in our own organization. Our work this year included the crafting and rollout of a growth and development path for all team members that prioritizes pay equity and transparency, and the start of a restorative justice journey to help IGNITE become a more anti-racist, feminist nonprofit organization.
Becoming a more equitable and inclusive organization means hard work that needs to happen across all levels of our organization. There is so much to work on, to do things better, and I am grateful to each member of the IGNITE team who has helped lead this process and challenged us to re-imagine how we work together as a nonprofit and how we do politics as a nation. Yes, we have a lot to do. But I cannot wait to start our 2022 -2023 year so we can do it alongside an incredible IGNITE team.