National High School Councils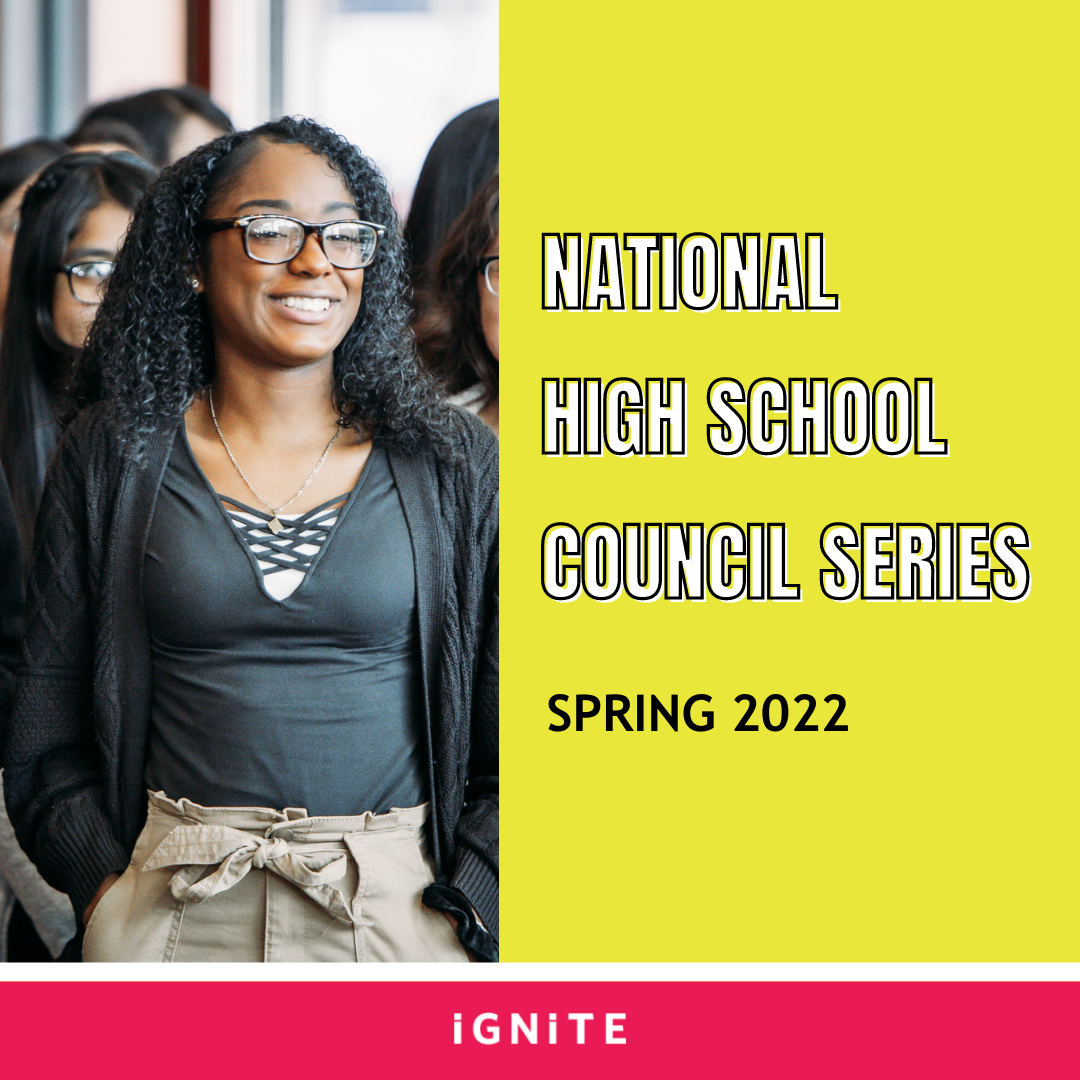 Event Details
IGNITE is hosting three national High School Councils. This training series will engage 9th-12th graders on civic and political knowledge, the herstory of the women's political movement, and the tools they need to mobilize and activate their communities while building their own political ambition!

Participants will have access to IGNITE's resources and a system of support that equips young women with the ability to identify the needs of their community, build their leadership skills, and find ways to become civically engaged locally. Scroll for more details or click here.
Voter Suppression & Mobilizing Your Community
Activate Your Leadership
The Climb to Democracy
All national high school councils will start at 9 AM PT/12 PM ET/11 AM CT.
Share on social media
Let others know you are participating in IGNITE's National High School Councils. With a simple click, share on social media.
Register:
Complete the form below to register for the entire series. For session details, click here.
IGNITE is for all cis and trans women, as well as non-binary people who are comfortable in a space that centers the experiences of young women.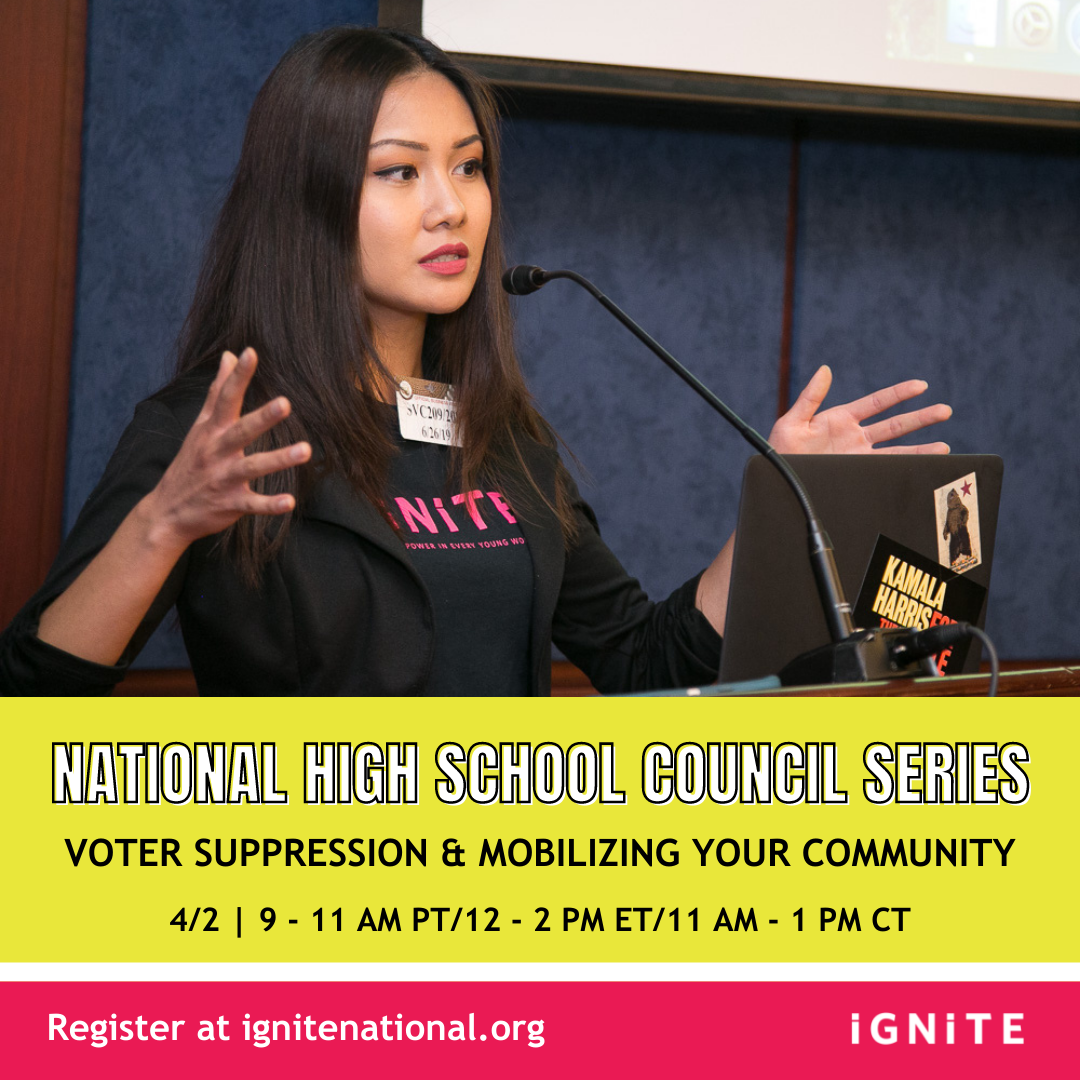 Voter Suppression & Mobilizing Your Community
DATE: 4/2/2022 - TIME: 9-11 AM PT /12-2 PM ET /11 AM-1 PM CT
Voter suppression is real and it disproportionately impacts communities of color. Build an understanding of the historical context of voter suppression laws and how you can help dismantle the system and strengthen our democracy.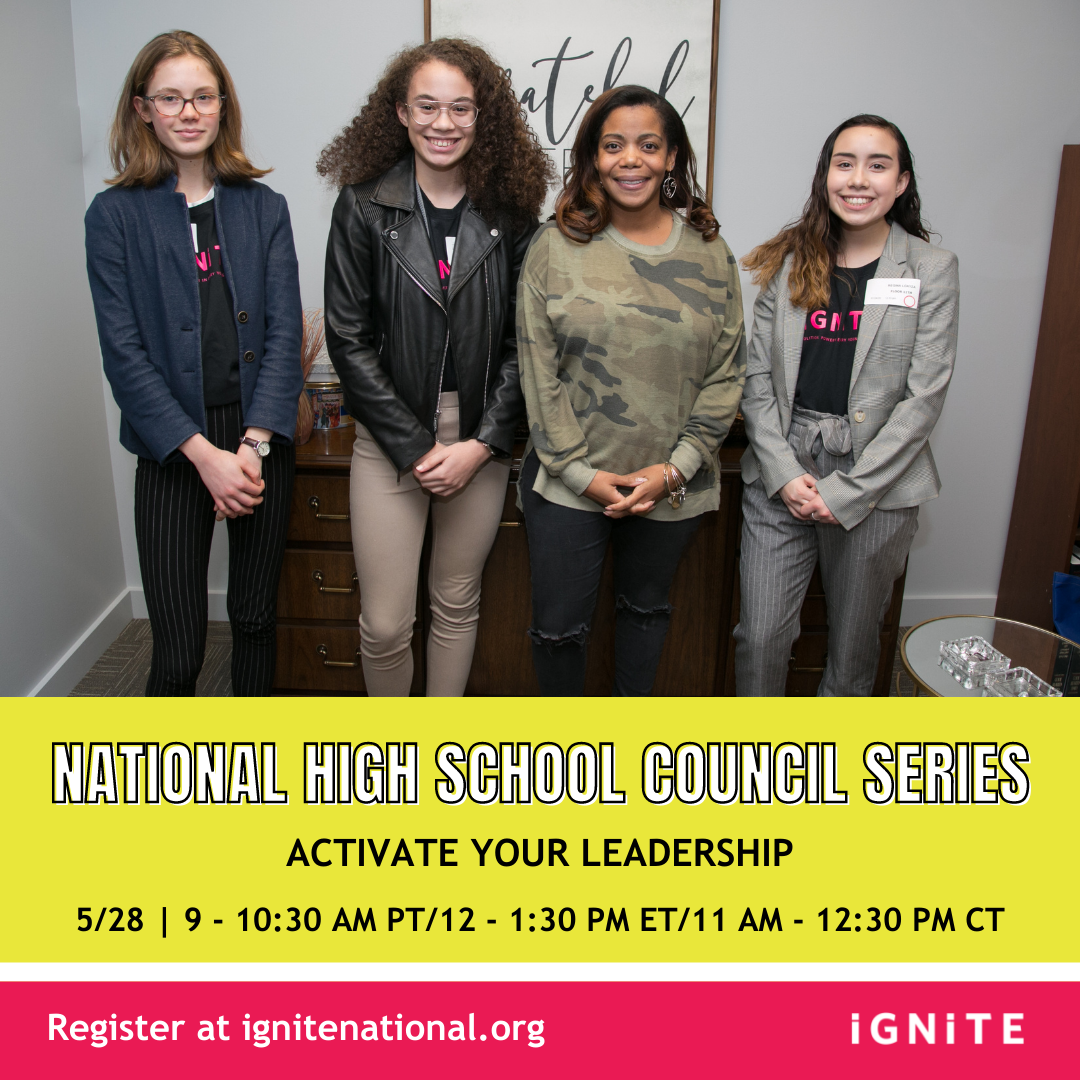 Activate Your Leadership
DATE: 5/28/2022 - TIME: 9-10:30 AM PT /12-1:30 PM ET / 11 AM-12:30 PM CT
It's time to define your personal leadership style! Meet and collaborate with other young women who are on a path of re-defining what leadership looks like in their local community, on their high school campus, in our country, and beyond.
In this session you will:
Examine your personal definition of Leadership
Identify your leadership qualities
Choose a cause to connect to and act on.
Practice self-care so you are refreshed and ready to lead.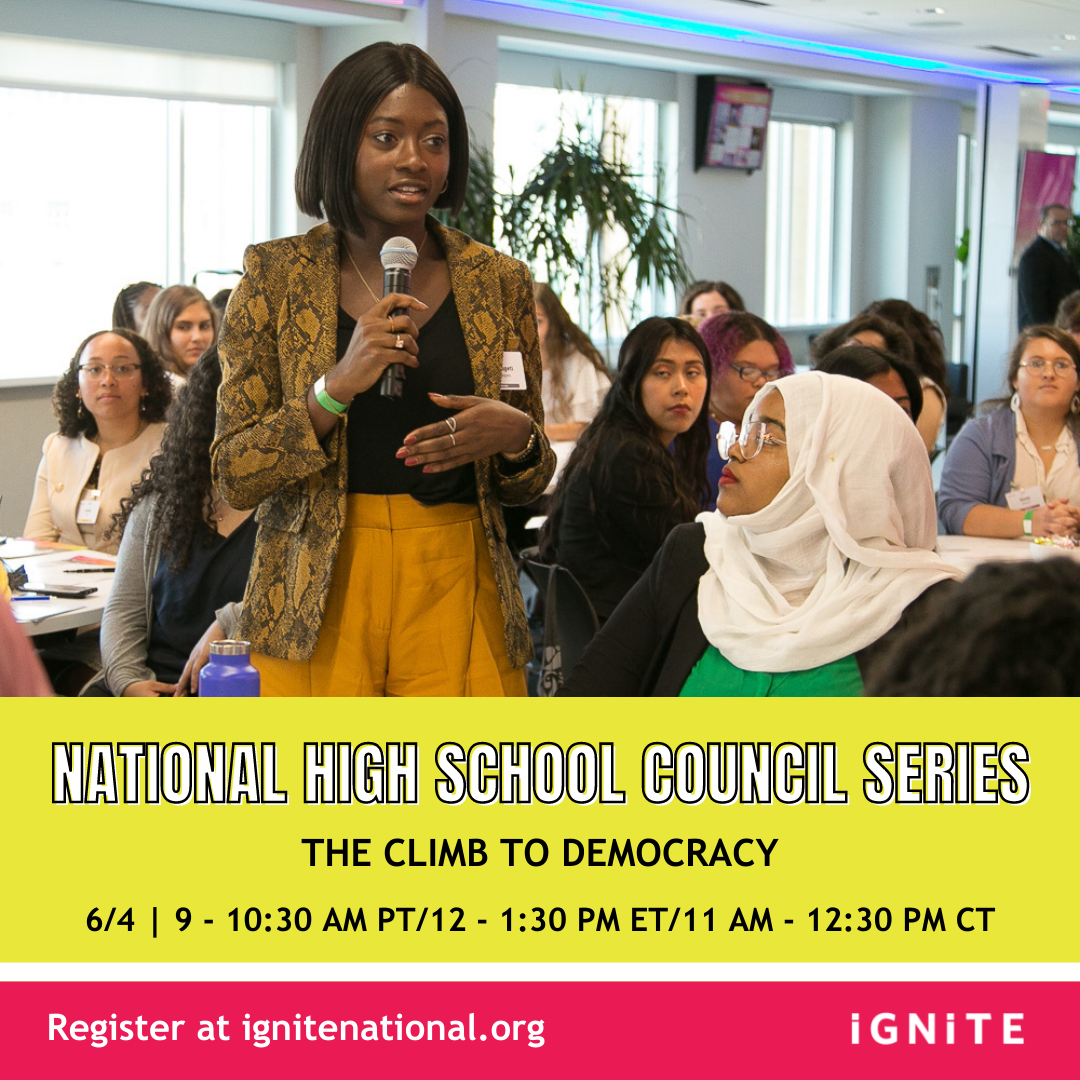 The Climb to Democracy
DATE: 6/4/2022 - TIME: 9-10:30 AM PT /12-1:30 PM ET / 11 AM-12:30 PM CT
Political power starts at the ballot box. Learn the history of and timeline to the rights to vote and the legacy of voter suppression and it's connection to voting rights today.