Every vote is important, but your first one is especially memorable. Join us in celebrating the power of a first vote!
Do you plan to cast your first vote to help protect women's rights in your state? Or maybe you already cast your first vote and you helped to elect the youngest woman in Congress? Join us in celebrating your first vote by uploading a video on your social media telling the story of either your first vote or how you will cast your first vote. Make sure to tag #MyFirstVote and #IGNITEtheVote so that IGNITE can amplify your video!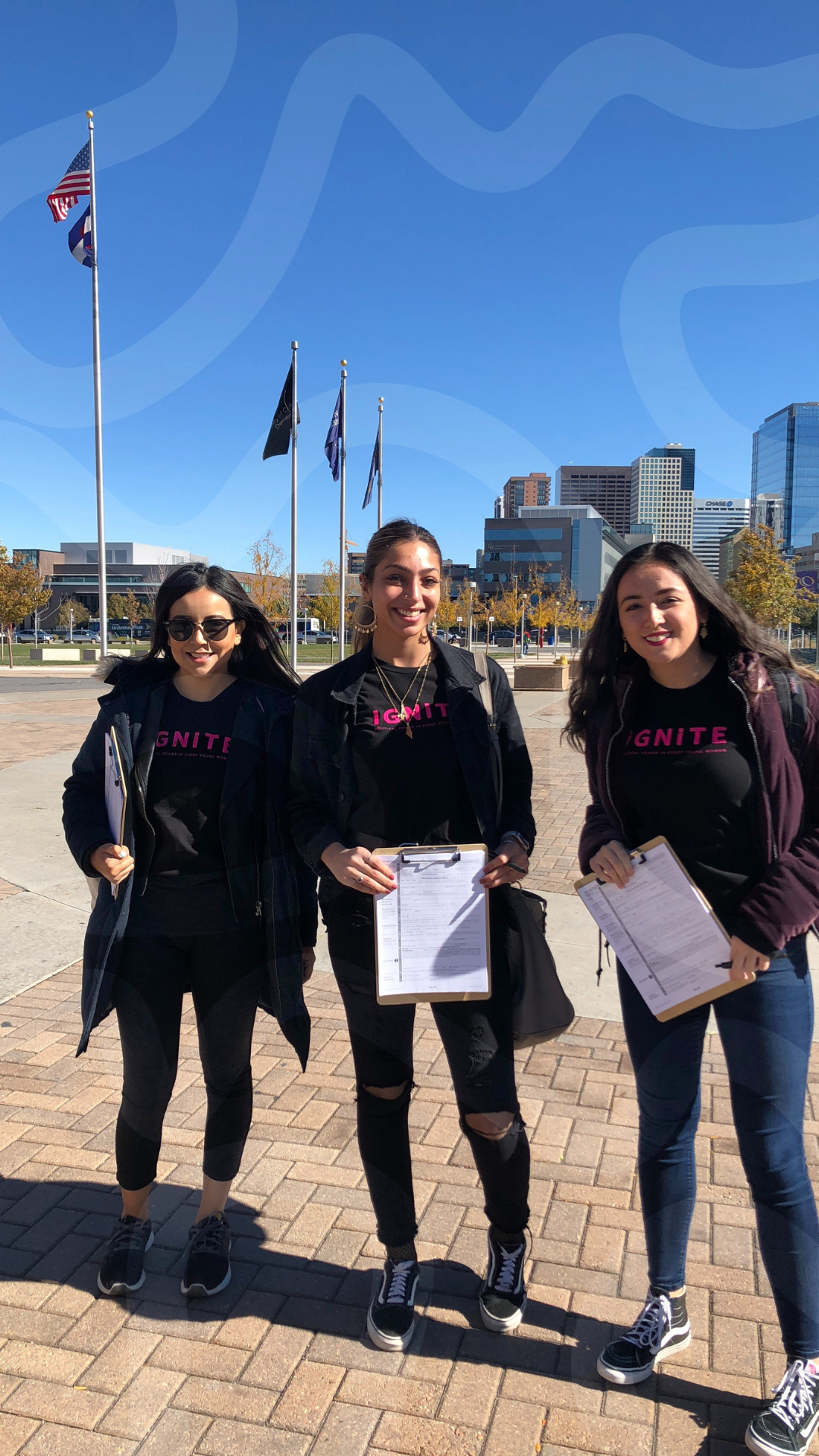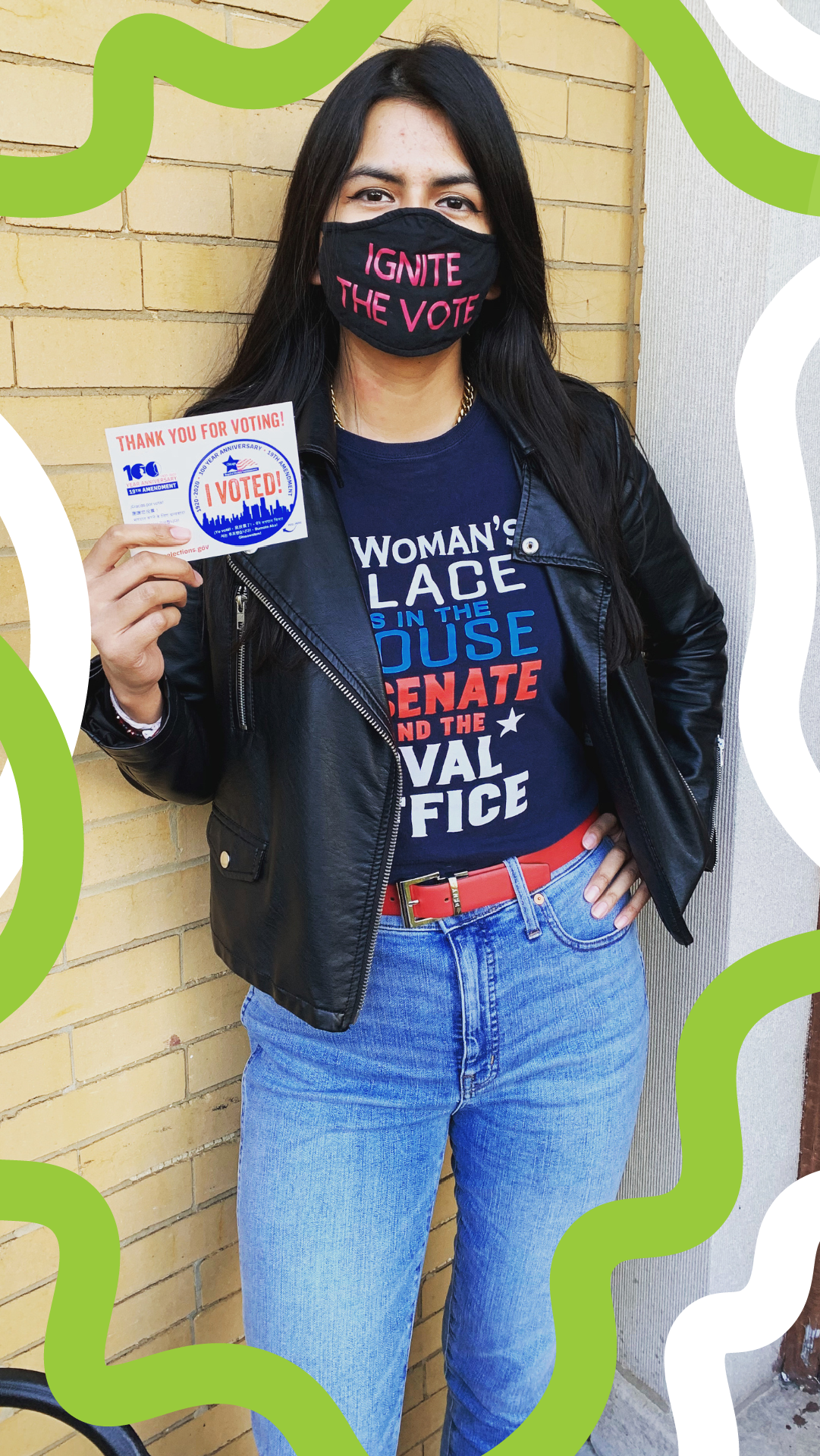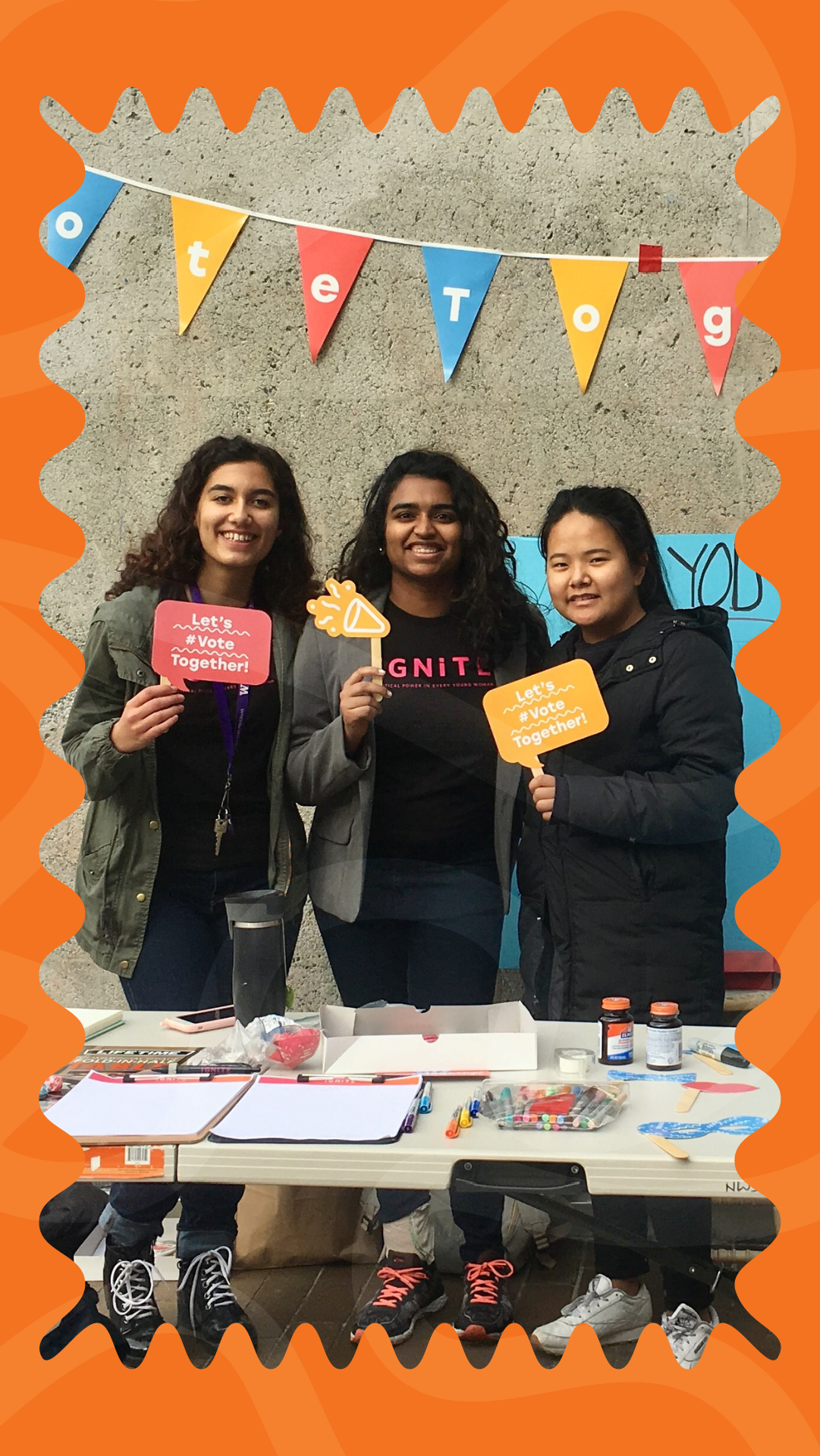 Become an IGNITE the Vote Ambassador
Do you want to mobilize your friends, family and community take action ahead of the midterm elections? Apply to become an IGNITE the Vote (ITV) ambassador! Ambassadors play a key role in voter mobilization, registration and education. Ambassadors earn prizes, receive IGNITE merch and will be featured on IGNITE's social media platforms. Learn more and apply here.
Mobilize your Campus
If you're a college student, you can also #IGNITEtheVote on your college campus! Our toolkit includes everything you need, including ideas and a step-by-step guide on how to engage your campus with voter registration and turn out the vote on election day. Complete the form below to get exclusive access.