Young women are using their power to advocate for voting rights at the Arizona State capitol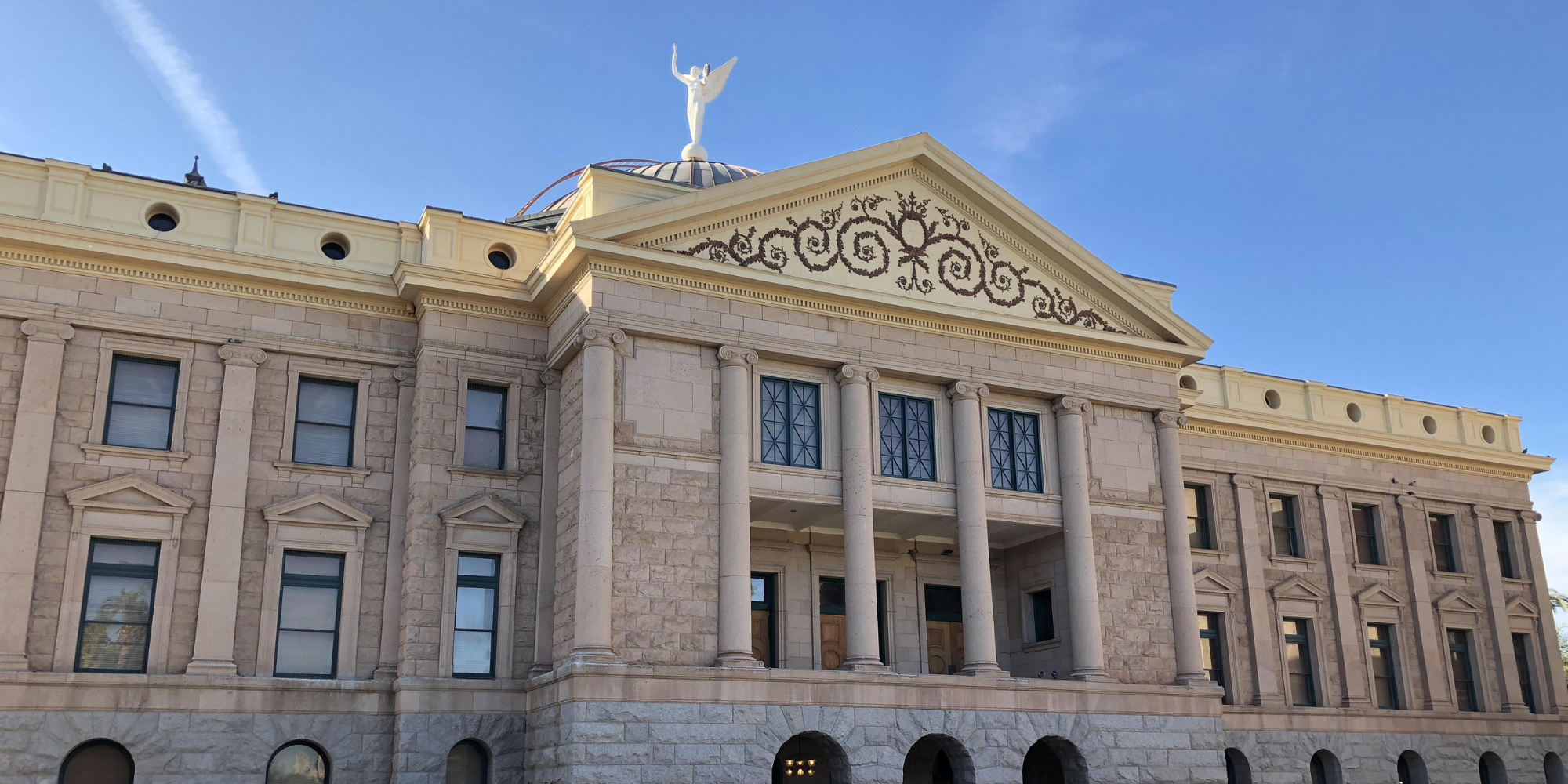 This past Friday, dozens of young women showed up at the Arizona capitol for a day of advocacy. Specifically, we talked to our legislators and raised our voices on a bipartisan issue: Voting rights.
We flooded the capitol building to advocate for our voices to be heard. A senate committee last week approved House Bill 2289, which would ban mail-in voting and effectively return the state to 1950s elections. There will be no more early voting, long lines on election day, and all ballots will be hand-counted, causing delayed results. The bill is an attack on people's access to the ballot box. House Bill 2492 would require all potential voters in Arizona to provide proof of citizenship. There is no doubt these bills are targeting communities of color. Our state has a fraught history of Jim Crow Laws, and politicians on both sides of the aisle have spoken out about the proposed bills.
In Arizona, many Asian Americans are small business owners. My relatives have a Thai restaurant, for example, and they work six days a week, 12 hours a day there. They don't have any management; they don't hire out. It's always family running the business, and that's common with a lot of Asian American families. It means a lot of us can't go out and vote or stand in a long line to vote.
With the rise in hate crimes, many people feel safer voting by mail instead of risking the possibility of getting hassled in the poll lines.
Meanwhile, I'm concerned that we have State Senators speaking at white nationalist conventions and praising the founders of white nationalist movements. They are trying to normalize racism as part of mainstream political discourse. I'm concerned that the future narrative of Arizona is going to be one of white nationalism, if we don't protect our voting rights. Hate crimes in Arizona are already at their highest levels since 9/11. Depriving people of color of our role in democracy puts the state on the wrong side of history.
We can do better than this. I do not want our state's role in the national dialog to be one of white nationalism. Fortunately, I am not alone, and my fellow voters are up in arms about this proposed legislation. It has driven many young women to see themselves as political, having never seen themselves as political in the past.
Gen Z voters turned out in record numbers in the 2020 elections, many of us voting for the first time. We're an interesting generation because today's young people are less inclined to identify with one political party or another. Instead, we're more likely to identify with a specific issue in our community. That said, the right to participate in our democracy is something Gen Z women get fired up about, no matter which party we align with at the polls. We also vote overwhelmingly against white nationalism. We're done with America's idea that a political leader looks a certain way and we're running for office and winning across the country.
As young people, we want to talk to our legislators and ask them how they feel about preserving voting rights. We want to be reassured that they're on the side of democracy. We're going to be voting in elections for many years longer than those aging out of the electorate and we're going to be watching these bills very closely.
Advocating at the capitol can be intimidating especially when there are people with assault rifles rallying at the same time. Our organization was at the capitol for a vigil to promote peace on the anniversary of the Jan 6th capitol riot but was interrupted by hostile counter-protestors marching through the crowd with assault rifles yelling at us. It's a risk for us to have shown up on Friday but one worth taking.