IGNITE Welcomes New Board Members to Accelerate Young Women's Political Empowerment
Read the original press release here.
[Oakland, California, June 9, 2023] — IGNITE, America's largest, most diverse nonprofit organization devoted to young women's political empowerment, is proud to announce the addition of four new members to its Board of Directors. Each brings experience in politics, advocacy, education, and community engagement, and will play a pivotal role in driving the organization's mission to inspire and equip the next generation of female leaders.
"We are thrilled to welcome these exceptional individuals to our Board of Directors," said Sara Guillermo, CEO of IGNITE. "This is a pivotal time for young women's political empowerment in America, and their experience and passion for our mission will help young women reach new heights."
Anne MacDonald, Board Chair, IGNITE, said: "I am very pleased to welcome four new members to the IGNITE board. They bring a wealth of skills in gender equity, scaling organizations, and communication. Their knowledge and experience will help us continue to support IGNITE's mission to train and bring more young women to all aspects of the political sector. I look forward to working with these exceptional women as we create a more inclusive and equitable political landscape."
The four new board members: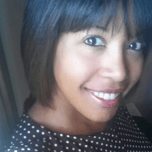 Torry Bennett-Davis is the CEO of Civitas Education Partners in Chicago, Illinois, and manages campuses for Chicago International Charter Schools. After graduating from the University of Illinois at Urbana-Champaign, Torry Bennett-Davis began her career in education as an Equal Opportunity Specialist with the U.S. Department of Education, Office for Civil Rights. While serving in this role, she partnered with school districts and post-secondary institutions to ensure compliance with Federal regulations prohibiting discrimination on the basis of race, color, national origin, sex, age, and disability.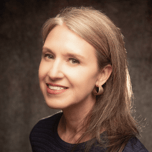 Julia Cuba Lewis is the CEO of the Girls Empowerment Network in Austin, Texas. The organization helps girls in 3rd through 12th grades discover they are powerful. It does this by teaching self-efficacy, which is a girl's belief in her ability to succeed. Julia worked before at Girl Scouts of Central Texas running outreach programs. Before that, she worked in Chicago at several grassroots women's agencies on equal employment opportunities, international women's issues, mentor programs, and emergency rape counseling.
Maha Pula is the Vice President of Global Pre-Sales at Cloudflare in Boston, Massachusetts. She is also a limited partner at Stage 2 Capital, a venture capital firm that invests in early state b2b software companies. She is a global revenue acceleration leader with more than 20 years of experience in designing, building, and leading front-line technical sales teams. She has helped organizations scale from less than $1 billion up to $3 billion in revenue in five years. She coaches and mentors women in sales, and she is a strong advocate of diversity, equity, and inclusion.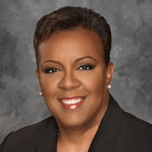 Lauri M. Sanders is a senior-level public affairs executive, community relations strategist, and CSR/philanthropy leader, and the Deputy Director of the Illinois Department of Public Health. As a professional communicator, she has a successful history of building and managing the image and reputation of Fortune 100 companies and government agencies and executing successful campaigns for non-profit institutions through engaging corporate social responsibility initiatives, targeted fund-raising and marketing strategies, aggressive external communication management, responsive crisis communication leadership, and focused employee engagement.
For more information about IGNITE and its new board members, please visit www.Ignitenational.org or contact Chief Marketing and Communications Officer Sofia Huizar at sofia@ignitenational.org.