What a year! It's hard to believe that it has been just over a year since I stepped into the CEO role. During this time, we hit a key milestone of training 25,000 young women since our inception. I've been blown away by the vision and bold leadership of these young women across America. They continue to navigate the new challenges of the pandemic with fierce confidence in their ability to drive change. As we saw with the most recent midterm elections, IGNITE women are more determined than ever to become candidates, policymakers, commissioners, campaign operatives and community organizers. At the same time, we saw our donors, partners and allies step up to help IGNITE channel young women's passion into bold action. Together, we are making sure the next generation of women have the opportunities and the know-how to lead now and well into the future.
I invite you to watch my video message and read our 2021-2022 Annual Report to learn about the incredible impact we made over the last year training young women to become political leaders and shifting culture so that young women are seen as viable political actors. Today, because of your steadfast support, IGNITE is the largest, most diverse movement of young women owning their political power! From all of us at IGNITE, thank you!
-Sara Guillermo, IGNITE CEO
"I love having the opportunity to directly engage and serve the community that I was born, raised and live in. I am passionate about teaching young people about the importance of voting and registering as many people as possible."
-

Shania Bennett, IGNITE 2021-2022 Philadelphia Fellow
Shania made history, when at the age of 18, she was elected to serve as a Committee Person in the 48th Ward, becoming the youngest elected leader in Philadelphia. Shania is championing community-centric approaches to ending inner-city violence and is passionate about making housing more affordable. She works tirelessly to register voters throughout her Ward. All this while also training to become a Pennsylvania State Trooper.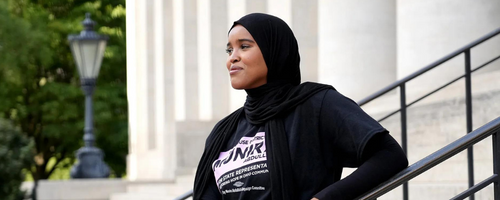 "Getting new individuals with new perspectives from different backgrounds is really important for a successful democracy." - Munira Abdullahi, IGNITE 2021-2022 Columbus Fellow
In 2022, Munira was elected to serve as the first Somali-American in the Ohio State Legislature. As a child, Munira was diagnosed with type-1 diabetes and she knows firsthand the burdens that exist within our healthcare system and the high costs of medications. She is championing cross-generational health equity policies.
Young Women
Take a Seat at the Table
There are over half a million political seats from the mosquito abatement board all the way up to Congress and the Presidency. We need young women who represent the diversity and perspectives of our communities at all levels of office. That's why IGNITE intentionally recruits participants from many background who have different lived experiences. These young women are united by a shared passion for political leadership and a commitment to making a positive impact in their communities.
A snapshot of racial and ethnic diversity among IGNITE participants and alum: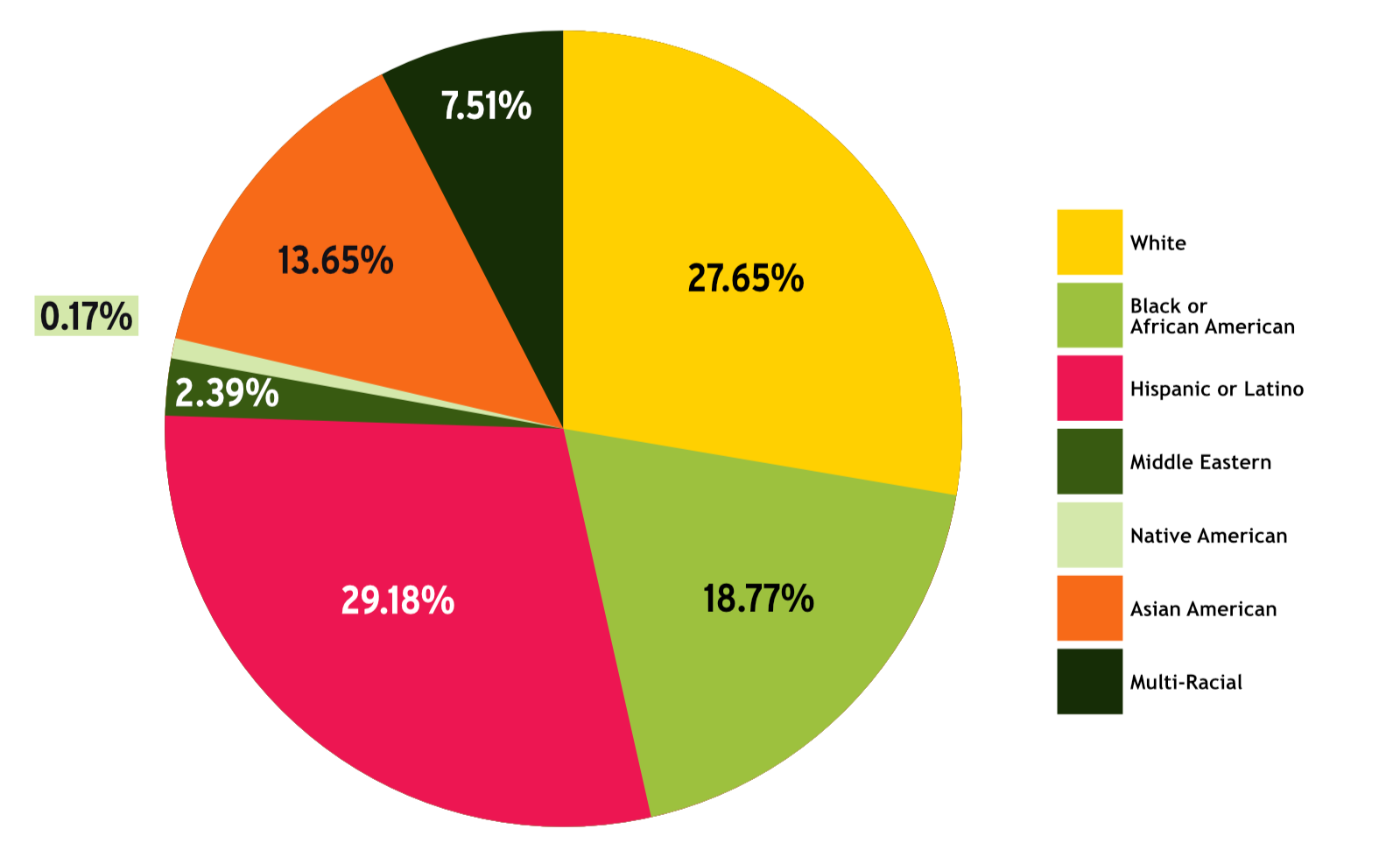 IGNITE motivates and trains young women to run for office, staff campaigns, organize, advocate and make policy. They are the leaders of today, and their voice matters.
Via our 2021-2022 Young Women Run conference series, IGNITE convened politically ambitious young women to build the skills and networks they need to step into power.
Over 350 women attended these events in Dallas, New York, and Washington, D.C.
In addition to IGNITE conferences, 92 women across the country participated in the Run Now training program to access tools, knowledge and mentorship opportunities to kickstart their campaigns.
85% of these participants intend to run in the near future, and over a dozen already launched their campaigns.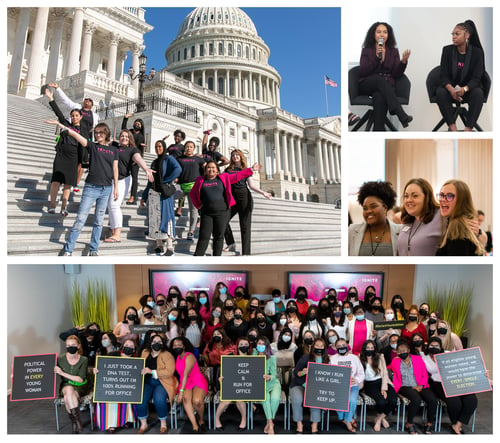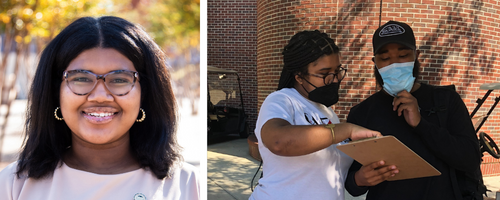 "The only way to ensure that elected officials and other decision-makers are held accountable is to participate in the political process at all levels, whether it's organizing, advocating, voting, protesting, or educating." - Christina Williams, IGNITE 2021-2022 Atlanta Fellow
Christina founded the Clark Atlanta University Votes Initiative, a coalition of student orgs that increased voter education and turnout on campus. Her work has been featured on NPR, in the Washington Post and more. Prior to serving as a Fellow, Christina launched the IGNITE College Chapter at Clark Atlanta University while serving as the Voter Protection Fellow with FairFight Action.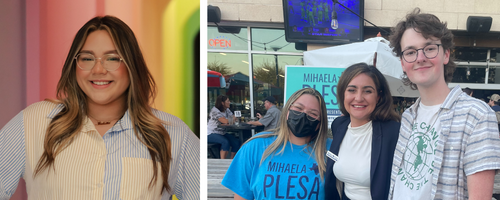 "Campaigning is the foundation of the relationship between the candidate and constituents. I love building relationships with people from my community to encourage discussions on issues that we care about. I also find it very rewarding to remind people about the power they hold with their vote."
- Isabella Fuentes, IGNITE 2021-2022 Collin College Chapter President
Isabella served as President of the IGNITE chapter at Collin College and worked on the Mihaela Plesa for Texas State Representative - District 70 campaign. Through this experience, she discovered how much power campaigners have in activating their community. In 2022-2023 she is serving as an IGNITE Fellow in North Texas.
Young Women Advocate for Change
IGNITE takes mystery out of politics, showing young women how to advocate for the issues they care about and how to shape and influence policy for real-world results.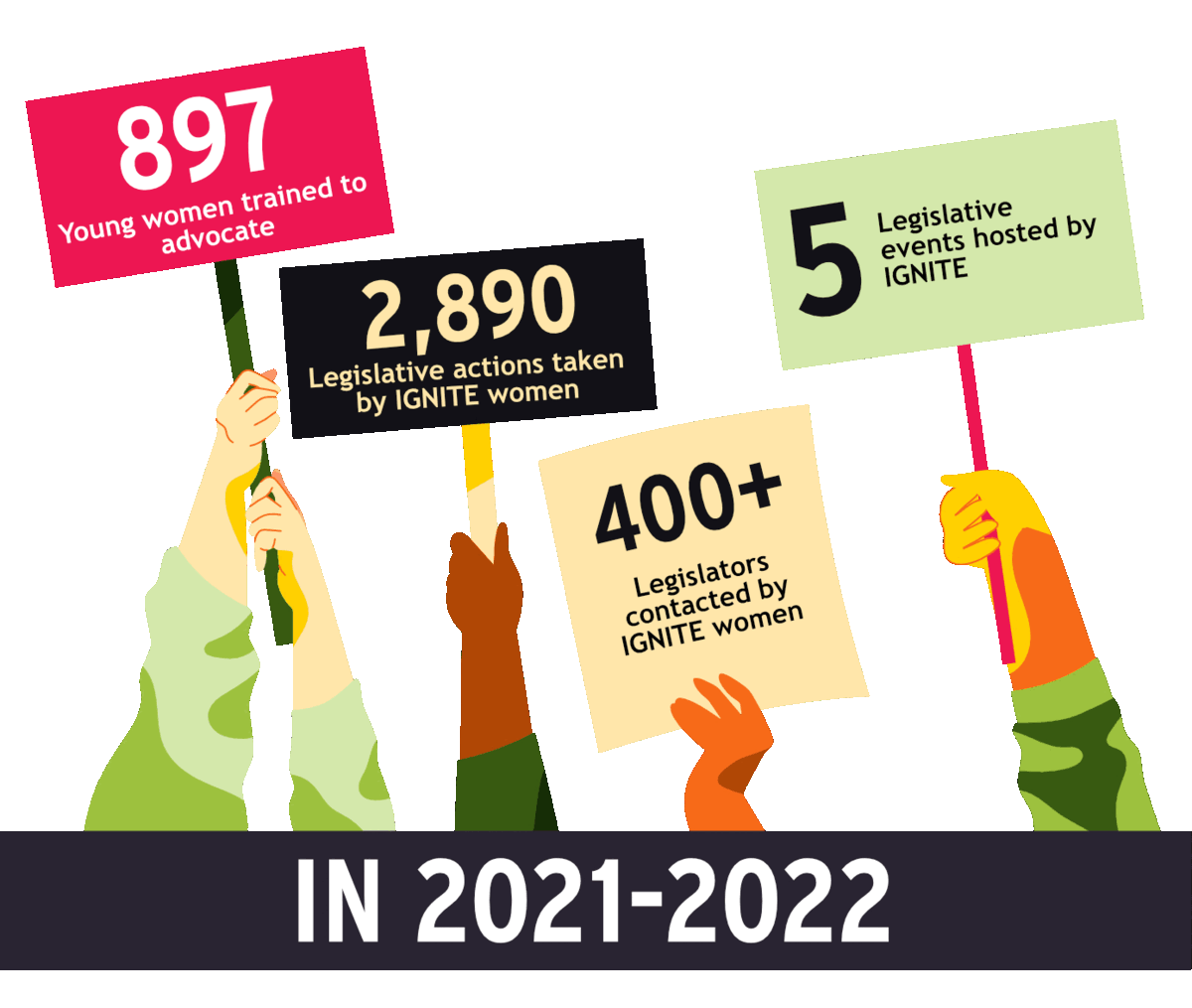 TACKLING THE TOUGHEST ISSUES
IGNITE's legislative agenda in 2021-2022 focused on the intersection of gender and racial equity, voter access, and civic engagement.
Our participants' most recent legislative wins include the passage AB361 in California, making menstrual products available at public schools & colleges across the state, and the allocation of $200,000 in Georgia's FY23 Department of Education budget for period products.
At IGNITE the Capitol events young women met policymakers and made their voices heard on policies that directly impact their wellbeing. Via these experiences, they begin to envision themselves as staffers and elected officials.
ACTIVATING YOUNG WOMEN'S ADVOCACY
IGNITE's new
Activate Your Advocacy Bootcamp
walked young women through the process of securing internships and jobs, and helped place young women in positions of power. After the bootcamps, participants secured internships with:
California Assemblymember Eloise Reyes
Congressman Steven Horsford
Ohio State Legislature Page Position
Ohio State Representative Juanita Brent
Ohio State Representative Kristin Boggs
Pennsylvania State Representative Malcolm Kenyatta
Pennsylvania State Senator Amanda Cappelletti
Click to learn more about IGNITE women
IGNITE women are more likely than their peers to take action.
*Based on a survey of IGNITE members, percent of total surveyed members who answered Extremely Likely or Somewhat Likely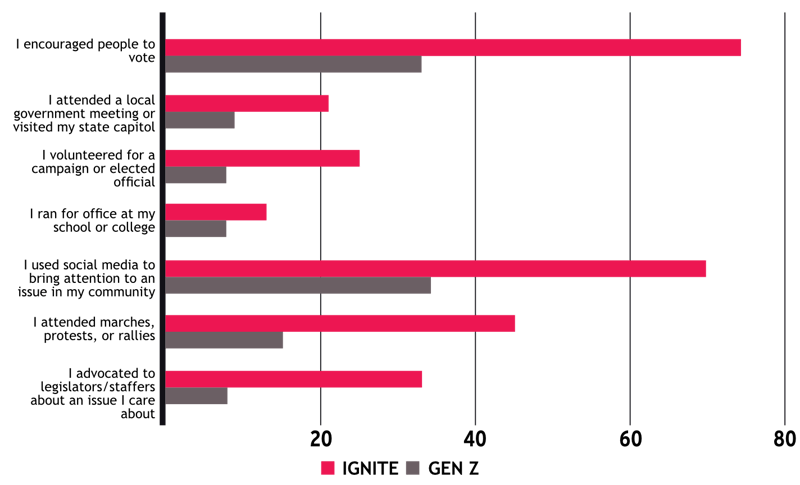 ORGANIZING FOR REPRODUCTIVE JUSTICE
In the wake of the overturning of Roe v. Wade, the IGNITE community marched, rallied and advocated across the country in support of reproductive justice.
"We can't divorce abortion access and the fight against economic inequality, racism, homophobia and more. [They all] affect how we can make decisions about our bodies, our families and our lives. I can't imagine a ruling more likely to engage young women and drive them to the ballot boxes in droves." - Sara Guillermo, IGNITE CEO
45% of IGNITE women attended marches, protests, or rallies in 2021-2022.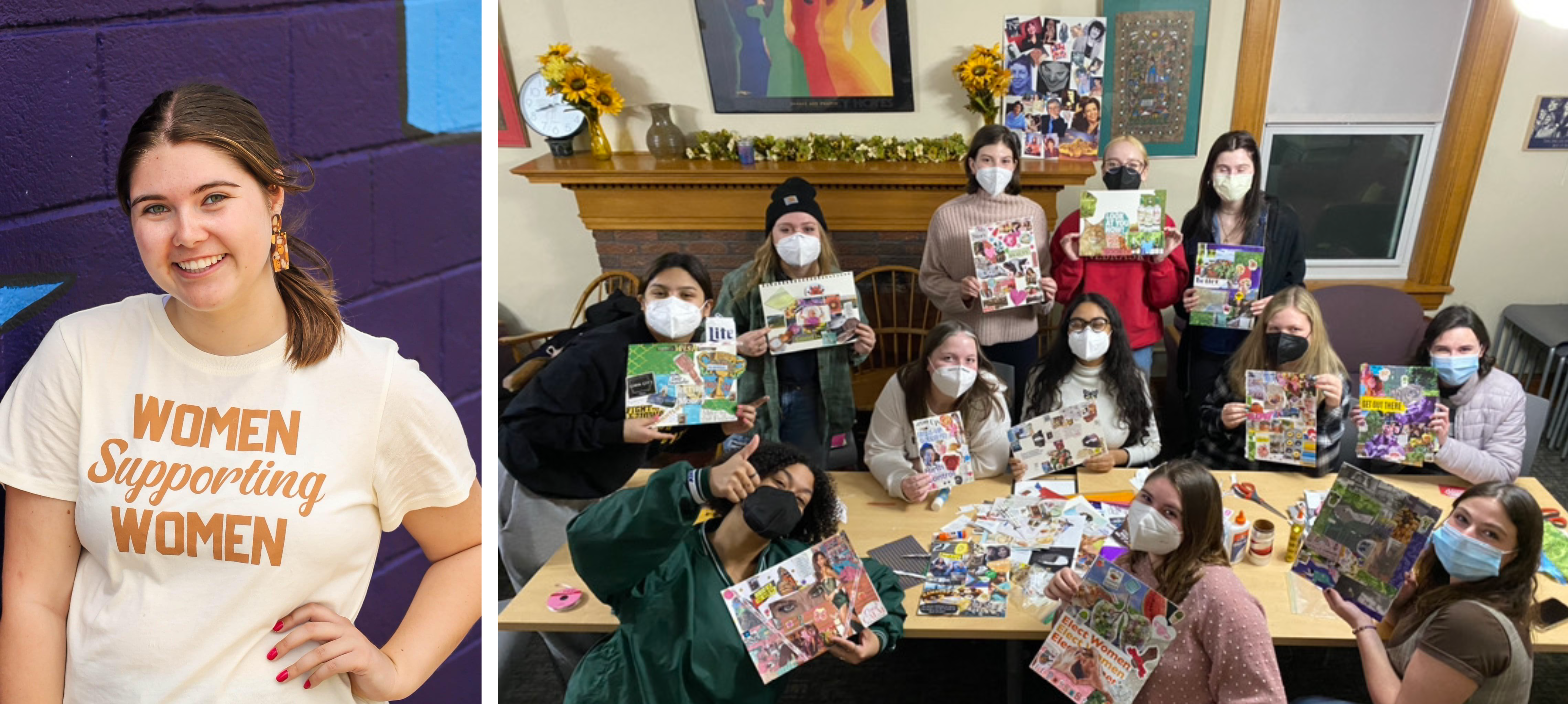 "I believe reproductive rights are human rights that must be protected! Women and people with uteruses deserve to have complete control over their bodies and to be able to access reproductive healthcare in all forms. This is why I advocate for electing pro-choice women who will stand up for this fundamental right!" - Marissa Good, 2020-2022 IGNITE University of Iowa College Chapter President
In the wake of the Supreme Court leak, the University of Iowa IGNITE chapter organized a campus-wide reproductive justice event with the local ACLU to educate students on the ramifications of overturning Roe v. Wade. Founding member and 2020-2022 President, Marissa Good, was thrilled to see the chapter jump into action. In June of 2022, Marissa herself began interning at EMILY's List to help elect pro-choice state and local candidates. As a native Iowan, Marissa recognizes that people have very limited rights to abortions in her state. That's why she's not letting up and plans to leverage her organizing and research skills to continue advocating for reproductive justice.

SHIFTING CULTURE TO BRING YOUNG WOMEN FRONT AND CENTER
In 2021-2022, IGNITE launched several exciting partnerships to amplify the voices of young women and shape the conversation around their political power.
Menstrual equity for all: Increasing accessibility to menstrual products with Loopholes cereal
The Loopholes campaign, which launched in Spring 2022, highlighted the lack of accessibility to menstrual hygiene products. Creative agency 72andSunny New York partnered with organizations like IGNITE to create a fake cereal brand that included menstrual hygiene products in each cereal box. On the back of each cereal box was a postcard that could be removed and sent to legislators to advocate for Congresswoman Meng's Menstrual Equity for All Act.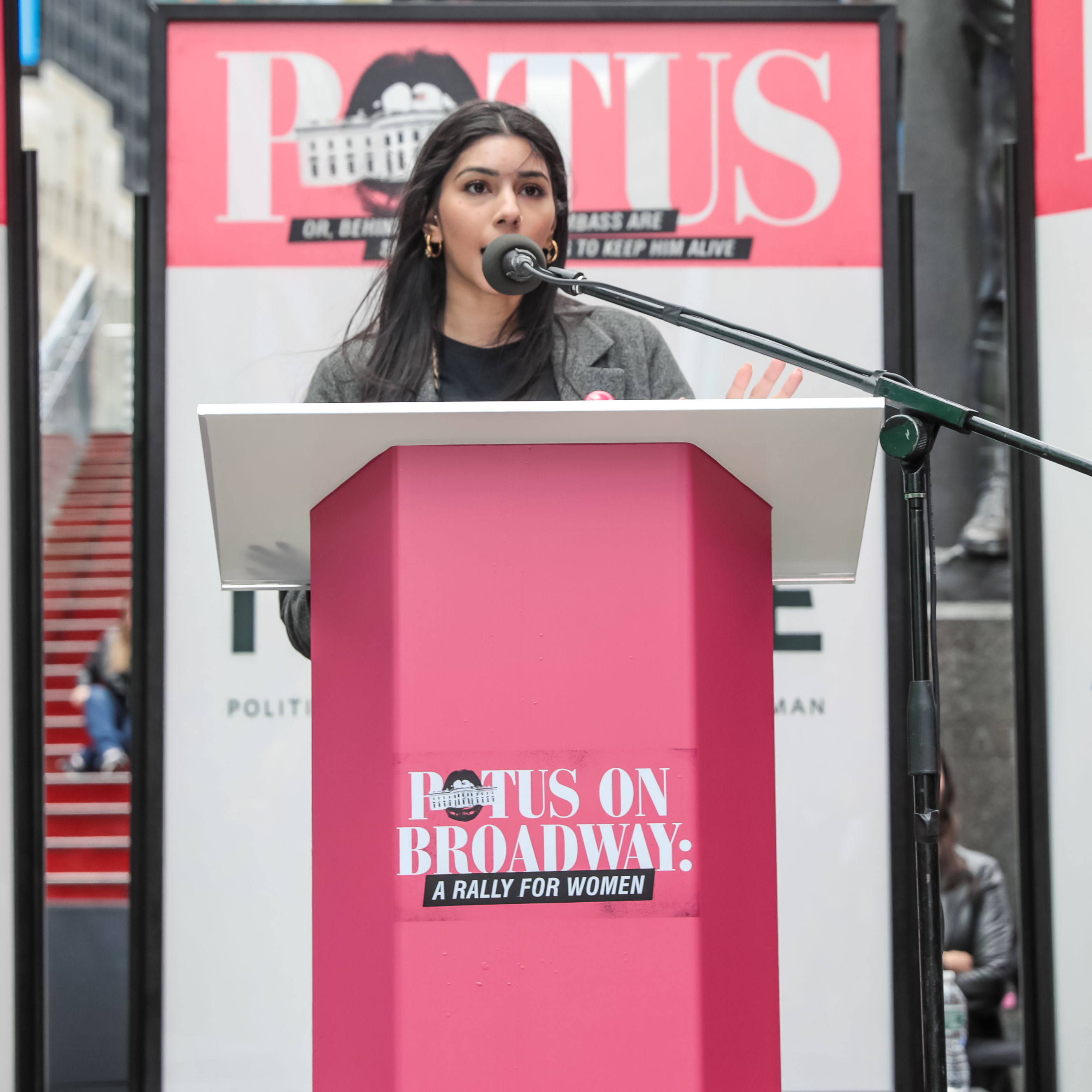 Partnering with a Tony-nominated Broadway play
In spring of 2022 IGNITE was selected to be a coalition partner for the Tony-nominated Broadway play POTUS. The seven-member national coalition fosters conversation around the main themes of the play, in this case, the role of gender in politics. IGNITE is the only coalition member focused on sharing the unique perspectives of Gen Z women.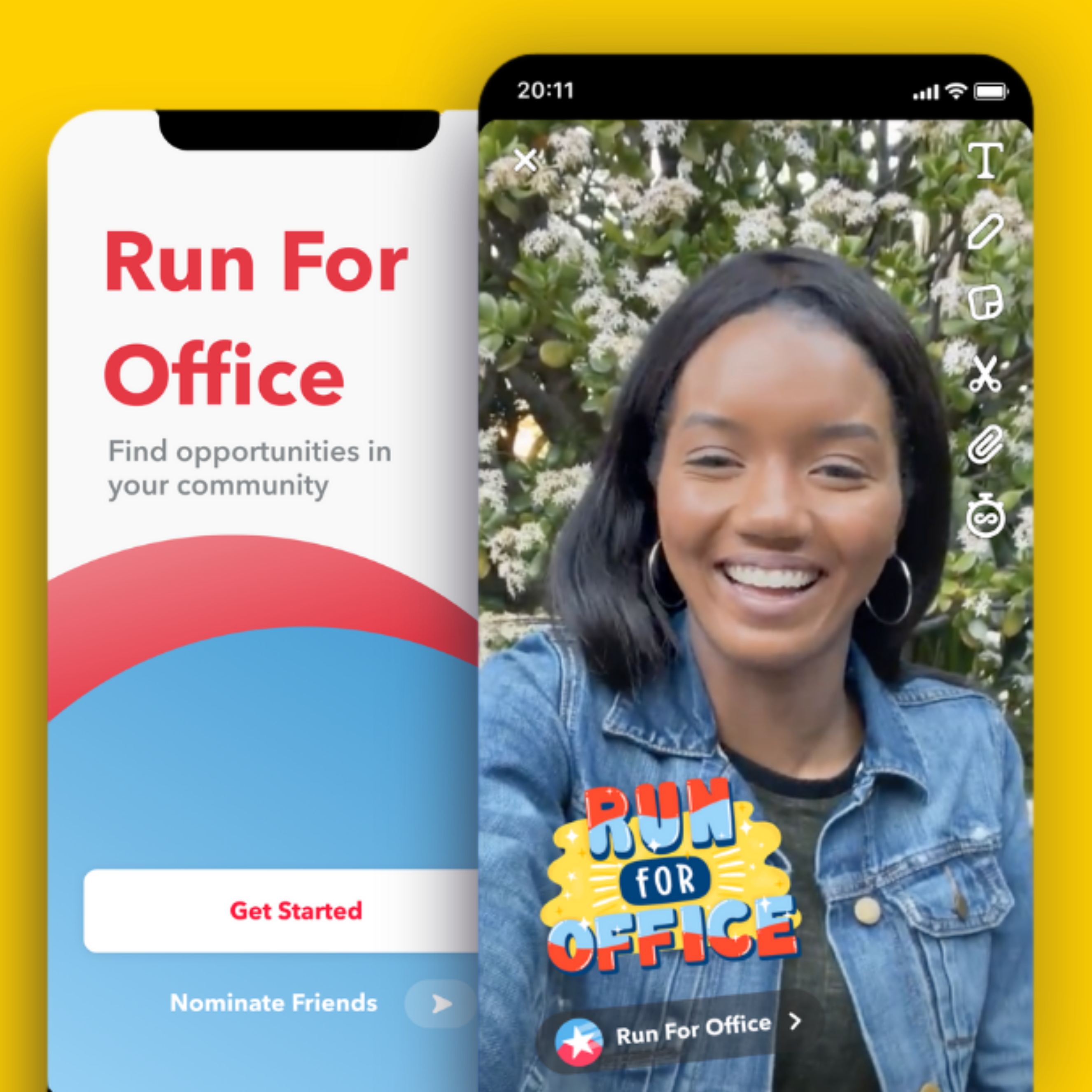 Empowering 4 million Snapchatters to become the next generation of leaders
In 2021, Snapchat teamed up with organizations like IGNITE to launch the Run for Office Mini and empower the next generation of leaders. The Snapchat app reaches 90% of 13-24 year olds in the U.S. The Run for Office Mini is an in-app feature that helps young people connect to organizations including IGNITE. Since the launch, over 4 million Snapchatters have used the Run for Office Mini to explore opportunities to run for office at the local level.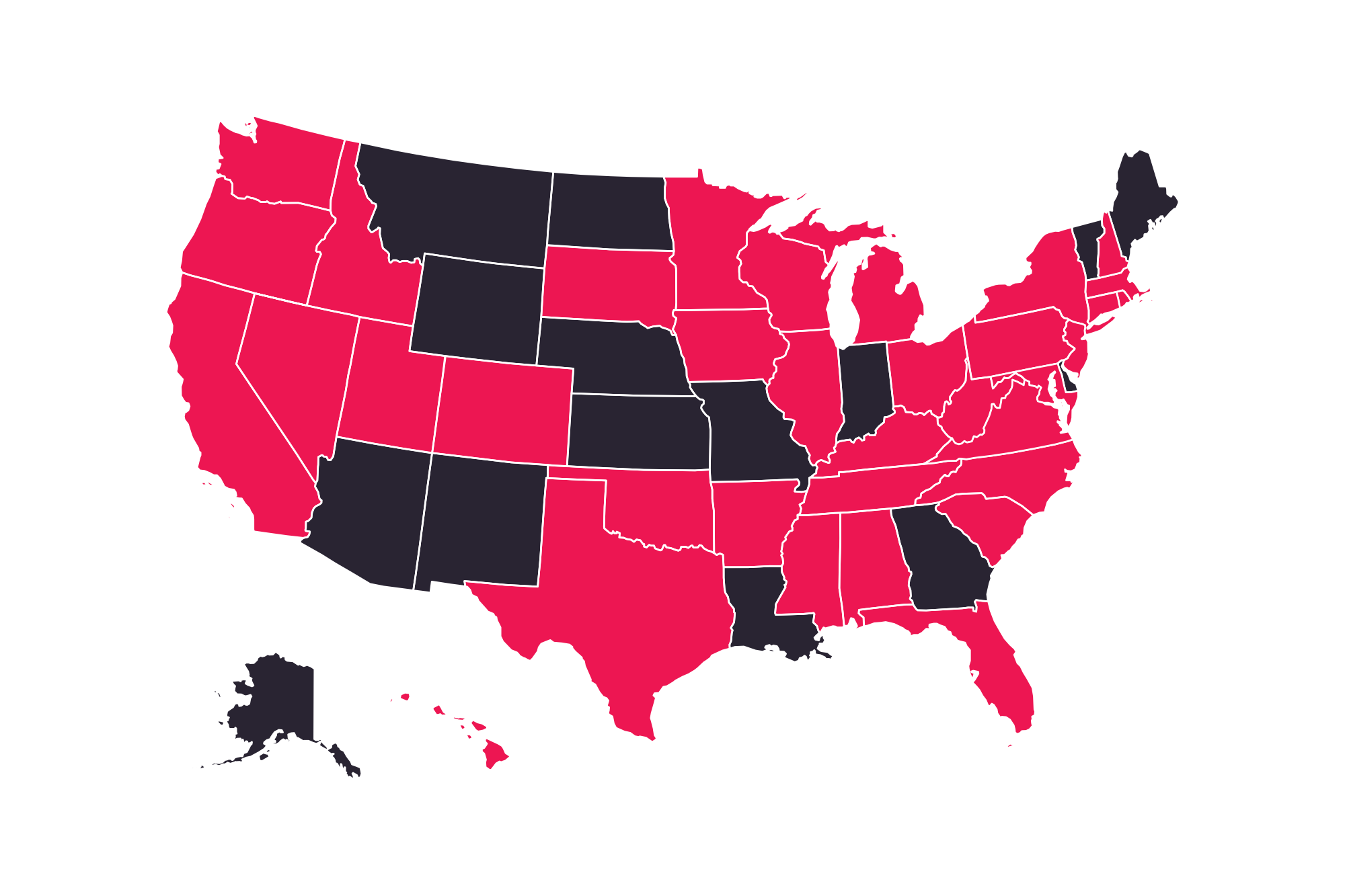 In 2021-2022, we reached young women across 36 states. It is thanks to our donors, partners, and allies that IGNITE continues expanding across America to meet young women wherever they are on their political journeys.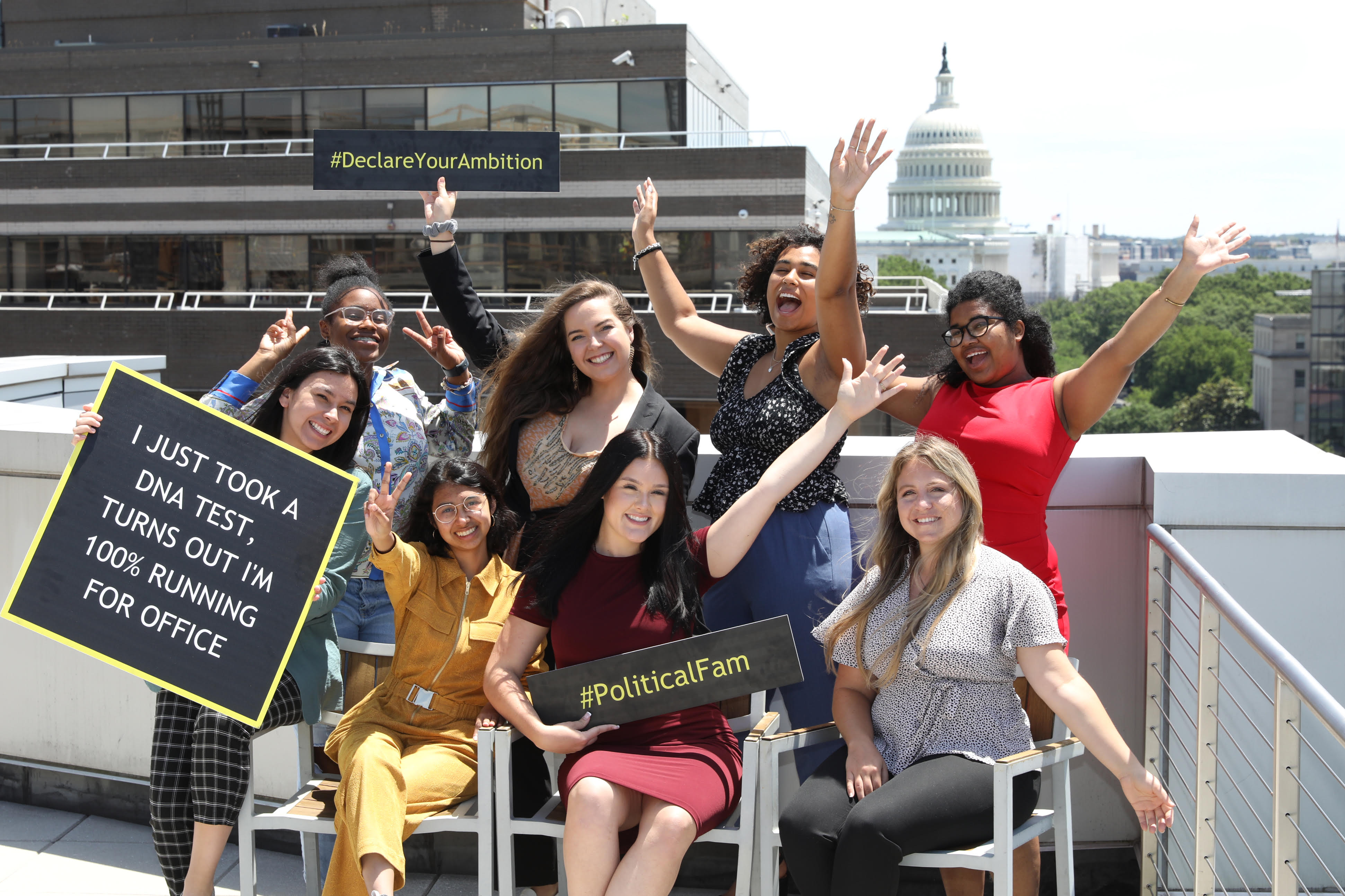 In July 2022 IGNITE won the Equality Can't Wait Challenge.
The initiative, launched by Pivotal Ventures, accelerates progress toward gender equality in the United States. Melinda Gates, MacKenzie Scott and Dan Jewett, and the Charles and Lynn Schusterman Family Foundation joined together to award IGNITE a three year $4 million gift. This infusion of funding, in tandem with the support of our long term funding base, enables IGNITE to embark upon a bold strategic plan to scale in the next five years.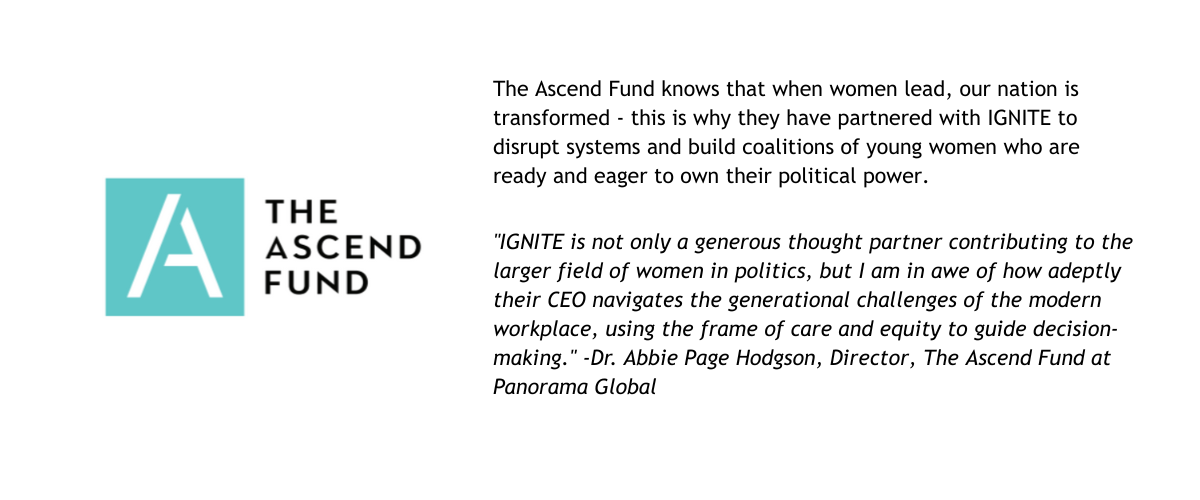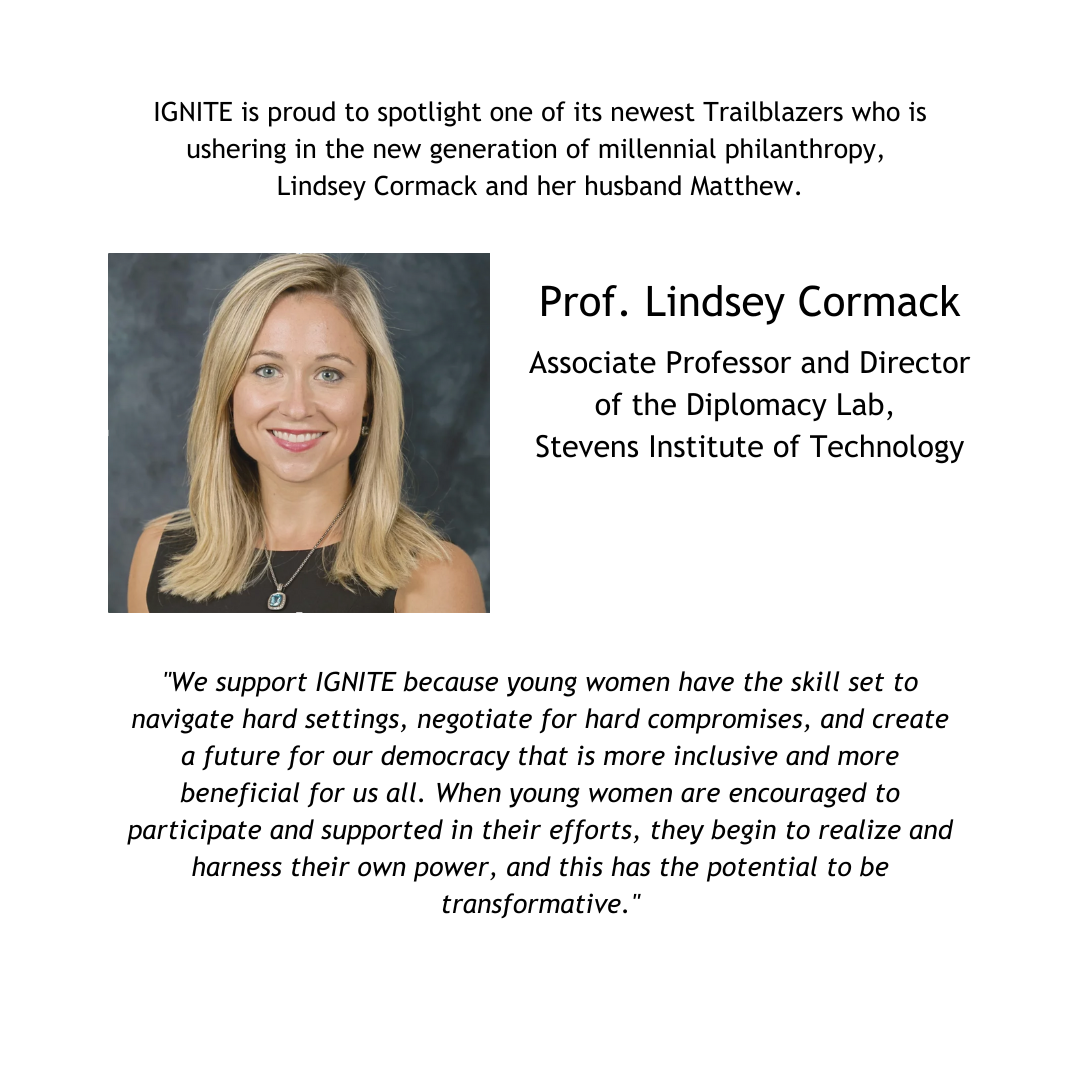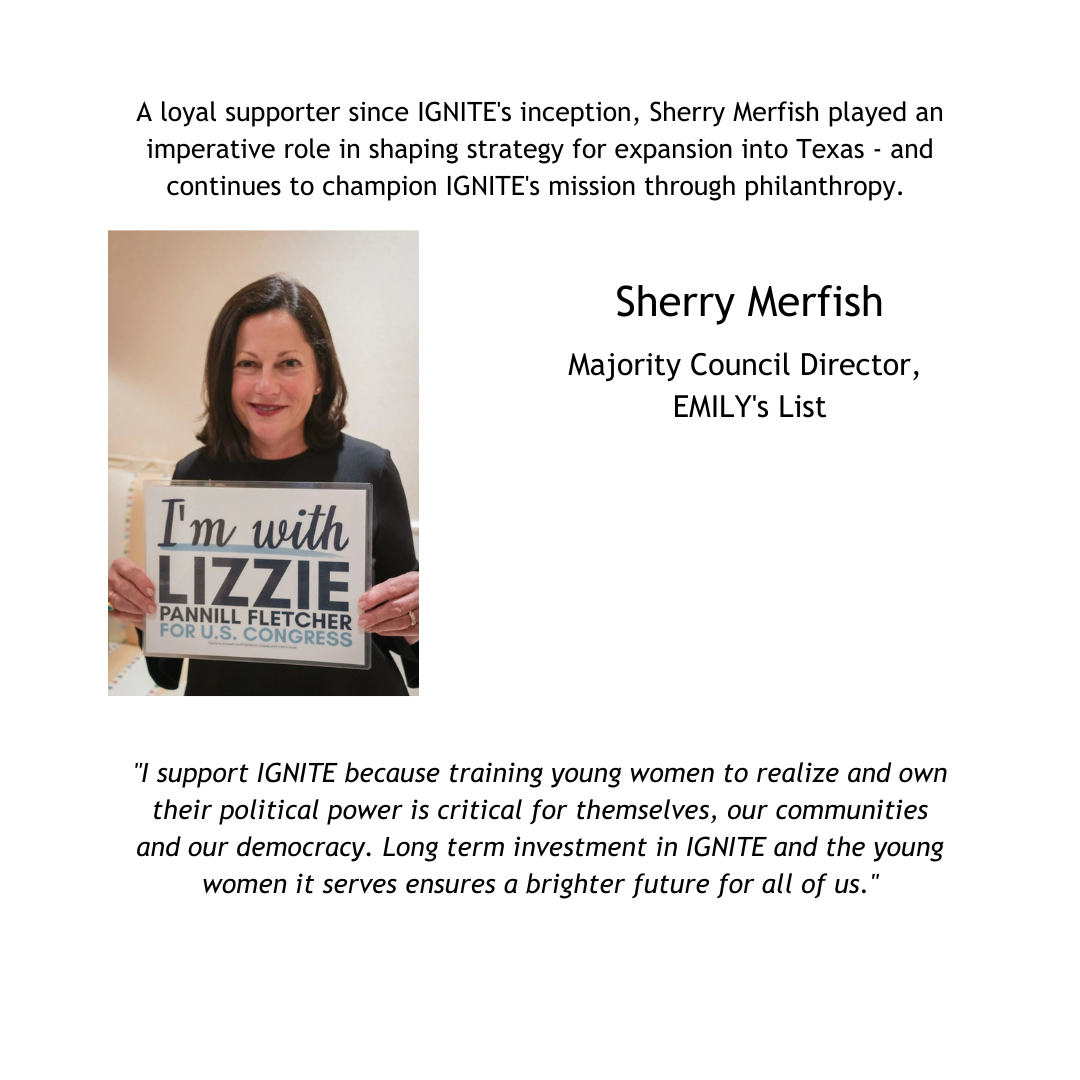 INVEST IN IGNITE YOUNG WOMEN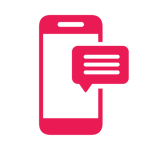 Venmo directly to ignite_national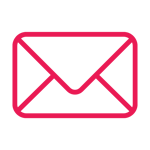 Mail your check to IGNITE at: 510 16th Street, Oakland, CA 94612
$50,000+
Anonymous

Katie & Chris Bouton

Karen Grove

Michelle Mercer & Bruce Golden

Sophia Yen
$25,000-$49,999
Quinn Delaney & Wayne Jordan

Sara & Bill Morgan

Norma & Don Stone & Family
$20,000-$24,999
Eva Grove

Nancy Wiltsek

Rudine Memorial Fund
$15,000-$19,999
Stacey Keare, Girls Rights Project

Sherry & Gerald Merfish

Maureen Pelton & Charlie Hartwell

Claire Solot, Bigglesworth Family Foundation
$10,000-$14,999

Lindsey & Matthew Cormack

Ann Fischer Hecht

Kristin Hull

Anne Morriss & Frances Frei

Anne Marie & Timothy R. Painter

Mary Powell

Jennifer & Ryan Sweeney
$5,000-$9,999
Alafi Family Foundation

Kathleen Burke & Ralph Davis

Aimee Caroll

RoAnn Costin

Diane & Jerry Cunningham

Enid & Jerry Draluck

Cara Fields

Jill Faherty Lloyd

Elaine Hahn

Clare McCamy & Harrison Miller

Laurie Poston

Samuels Family Foundation

Jennie Savage

Emily Scott

Janice & Geoffrey Sears

Archit & Mansi Shah

Diana Strassman & Jeffery Smisek

Beckie Wood
$2,500-$4,999
Katherine Bostick

Everett Family Fund

Karen George

Kristina Hahn

Lisa Honig & Dale Schroedel

Anne MacDonald

Sydney McQuoid

Teri Olle & John Comerford

Sean Peake

Arthur & Toni Rembe Rock

Julie Ross

Jane Scholz

Yolanda Shashaty

Mary Wolfe
$1,000- $2,499
Hannah Alexander

Chandra Andersson

Anonymous

Carol Barger

Luna Barrington

Anne & Peter Bologna

Penny Boyden

Pierre Cutler

Jennifer DiBrienza

Carol & Joseph Dingman, in honor of Susan Rummel Neumann

Kimberley Drexler

Parnell Eagle

Melodye Feldman

Chana Fitton
Audrey Franklin
Barbara Friedman
Dorothy Fuller Polash
Daniel Geffken
Terry Godfrey
Heather McLeod Grant & Elliott Grant
Sara Guillermo
Cheryl Heller
Abbie Hodgson
Jill Kauffman Johnson
Aliya & Mushtak Khatri
The E. Levey/Dewey Family Fund
Yali Lincroft
Carol Marshall
Sharon Meers
Harry Moses
Lily North
Tracy L. Olsen
Crystal Patterson
Susan Popper & Rocky Greenberg
Rebecca Prozan
Susan Rothstein & John Koeppel
Gail Stephens
Mary Taylor
Carl & Whitney Thomas
Cynthia Vance
Paula Wardynski
Victoria Wells
Kathy Williams
Amy Zucchero
The Ascend Fund

The Boone Family Foundation

Crimsonbridge Foundation

Dallas Association of Young Lawyers Foundation

David L. Klein, Jr. Fund

The Donald and Carole Chaiken Foundation

The Eagle & The Hawk Foundation

Erol Foundation
Florence V. Burden Foundation

FThree Foundation
The Kaleta A. Doolin Foundation
LaureL Foundation
The Libra Foundation
The New York Women's Foundation
Orchid Giving Circle Fund
Peggy and Jack Baskin Foundation
Present Progressive Fund
Red Butterfly Foundation
ReflectUS
Grantmakers for Girls of Color
Roddenberry Foundation
Scorpio Rising Fund
Valentine Foundation
VMLY&R Foundation
Voices United on the Road Forward
YWCA of the Mid-Peninsula
ActBlue

JPMorgan Chase & Co.

META

PepsiCo Foundation Fund

Project Ready
AT&T

Digital Impact

Le Truc

Perkins Coie, LLP
Additional thanks to IGNITE's Board of Directors
Anne MacDonald, IGNITE Board Chair, Formerly CMO Citigroup, Macy's, Travelers, Pizza Hut

Sharon Harris, IGNITE Board Vice-Chair, Chief Marketing Officer, Digital Commerce, Ascential

Sean Peake, IGNITE Board Treasurer, Vice President, Morgan Stanley

Zunera Ahmed, Special Assistant to the President, Brooklyn College, City University of New York
Luna Barringon, Partner, Weil, Gotshal & Manges LLP

Deyci Carrillo Lopez, Abolishing Immigration Detention Senior Paralegal, Centro Legal de la Raza

Jill Faherty LLoyd, First Vice President, Private Wealth Management, UBS Financial Services

Cara Fields, Vice President and General Manager - Southeast States, AT&T



Ximena Mondragon, Manager of Civic Engagement, BakerRipley

Anne Morriss, Author, Entrepreneur, and Founder of The Leadership Consortium

Ann Marie Painter, Firmwide Chair, Perkins Coie Labor & Employment Practice Group

Crystal Patterson, President, Washington Media Group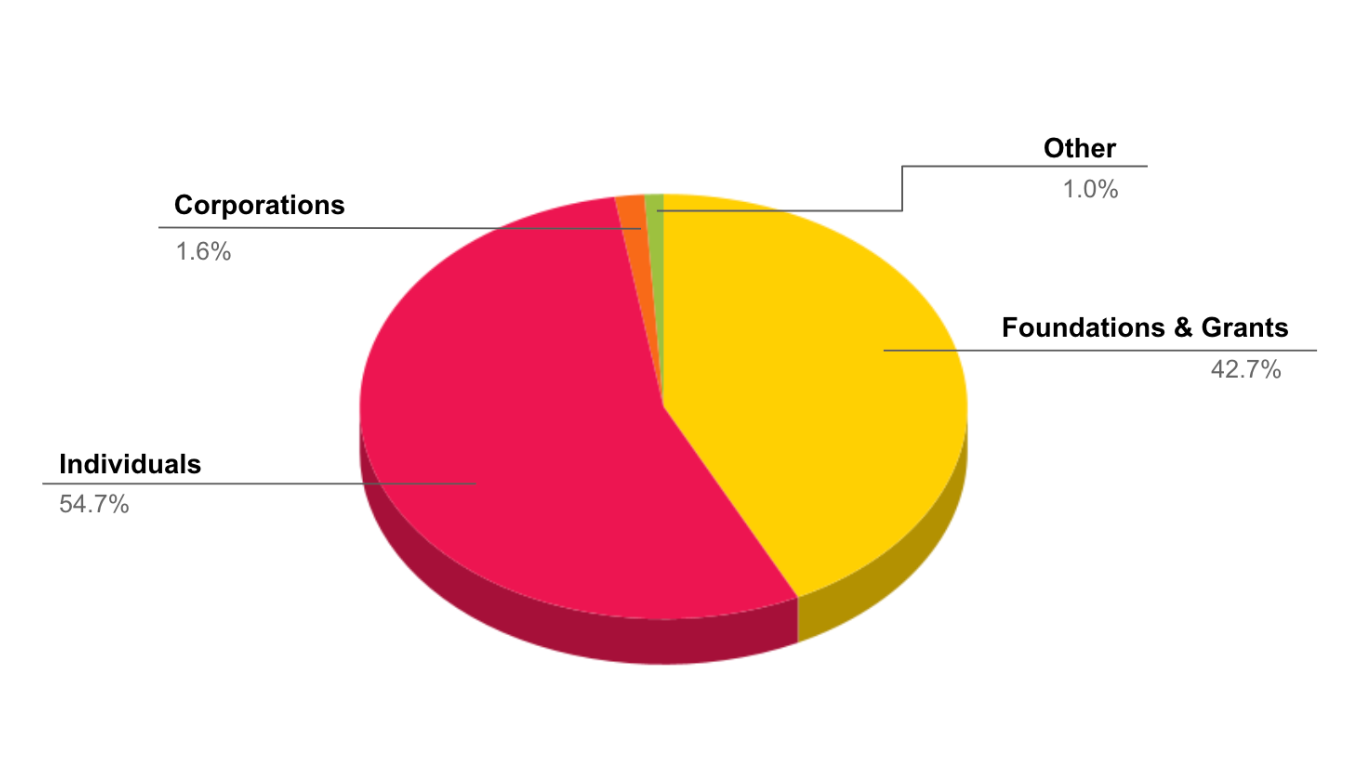 Income*

| | |
| --- | --- |
| Foundations & Grants | $2,448,545 |
| Individuals | $3,136,646 |
| Corporations | $90,000 |
| Earned Income | $8,300 |
| In-Kind | $50,000 |
| Total | $5,733,491 |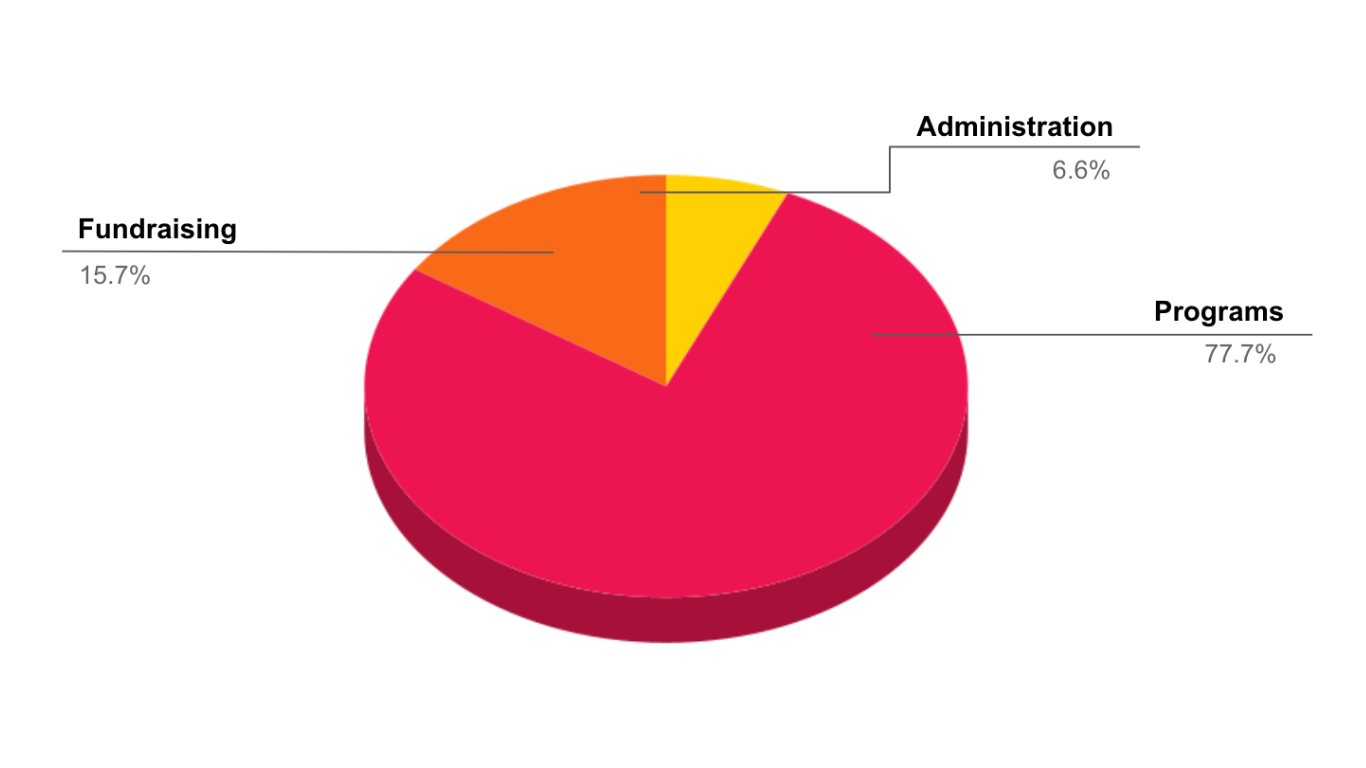 Expenses

| | |
| --- | --- |
| Programs | $2,661,633 |
| Administration | $226,188 |
| Fundraising | $535,825 |
| Total | $3,423,646 |
*In 2021, IGNITE was the recipient of a generous $4M Equality Can't Wait award. We received the entirety of the award in September 2021. The funds are intended to be used through fiscal year 2023/2024.