College Council: Women in Student Government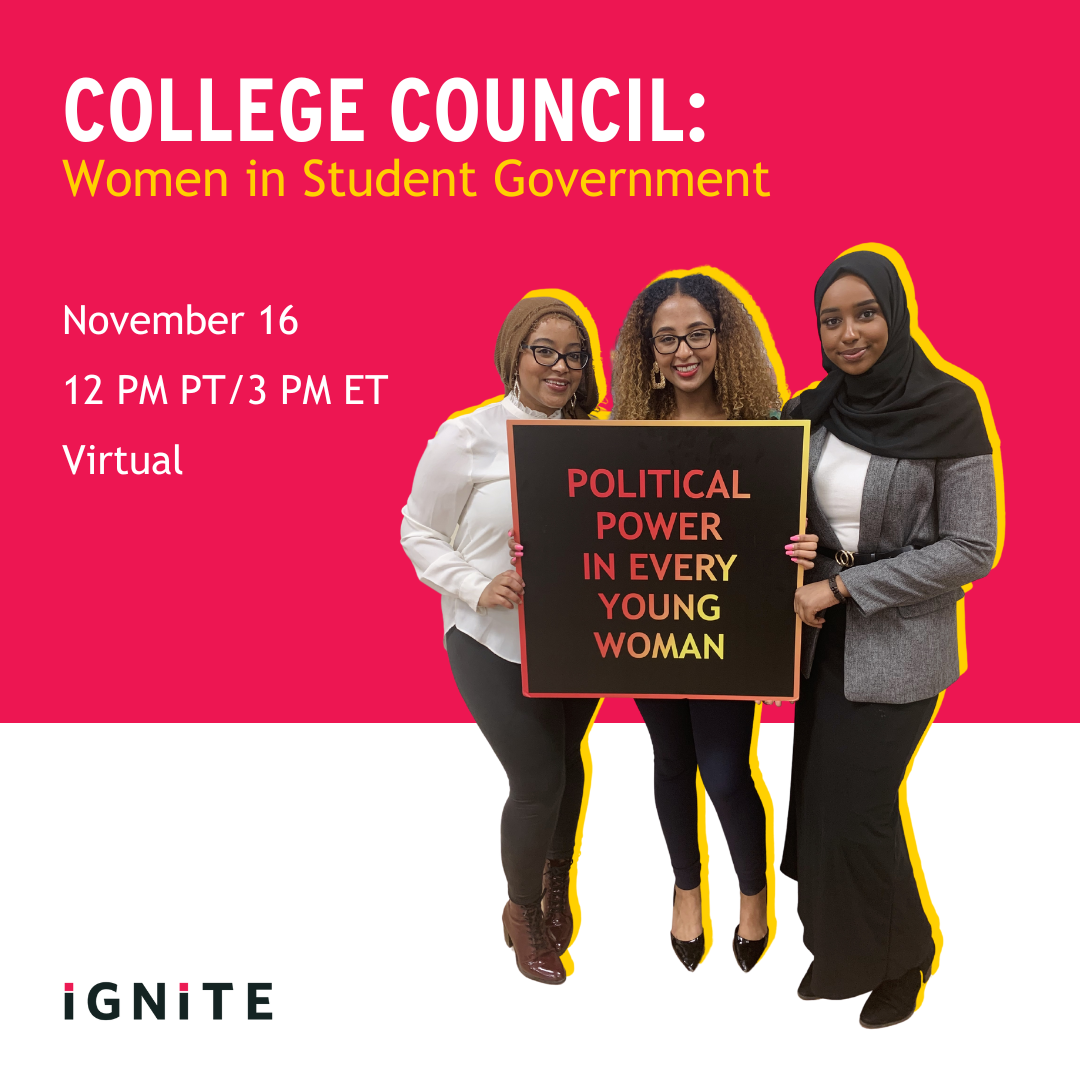 Event Information
Are you a student government leader? Join IGNITE and other student government leaders from across the country for our College Council! You'll learn from women in policy who have served in student government roles as well as women who are currently serving in student government. During this event, you'll have the opportunity to join an engaging discussion and network with other women in student government.
Register now!
Date: Thursday, November 16, 2023
Time: 12 - 1:15 PM PT/ 3 - 4:15 PM ET
Featured Speakers
Aissa Canchola Bañez, Sr. Advisor for Policy and Strategy, Student Borrower Protection Center
Hannah Olsen, IGNITE Salt Lake City Fellow
Glenda Patterson, Senator and IGNITE Chapter President, George Mason University
IGNITE is for all cis and trans women, as well as non-binary people who are comfortable in a space that centers the experiences of young women.